In the nonprofit world, you don't just learn to make do with the little you have. You figure out every possible way to make the absolute most of it.
Sometimes it's as simple as joining forces with people and organizations who, in some way, are working toward the same goal as you. For us and our community partners, that goal is to better the lives of both pets and people by finding a way to keep them together.
"The way I see it is we do a lot here, but then there are other organizations that do a lot, too. But it's totally different," says Kristin Roth, PRCKC director of community engagement. "By combining our forces, we meet more needs than we ever would just on our own."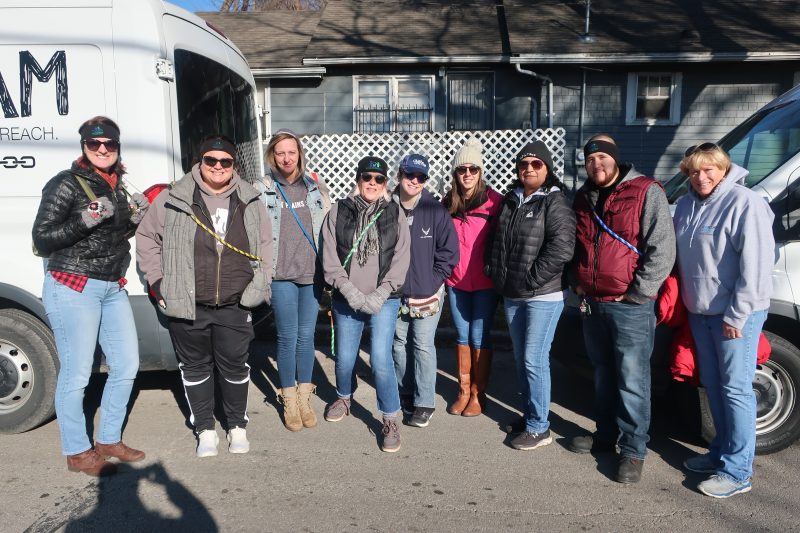 We work with many shelters and outreach and rescue groups in the KC area, but we also partner with nonprofits that offer support to veterans, homeless and at-risk individuals and domestic violence survivors who oftentimes have pets that make life worthwhile despite the current hardships they're facing.
And in our line of work, it's as much about the people as it is the pets.
"One of the things I really like about us is how important the people are," Kristin says. "It's easy in animal welfare to focus on that pet, but here you have people to focus on, too. And I think we end up doing more by keeping that in our vision, as well."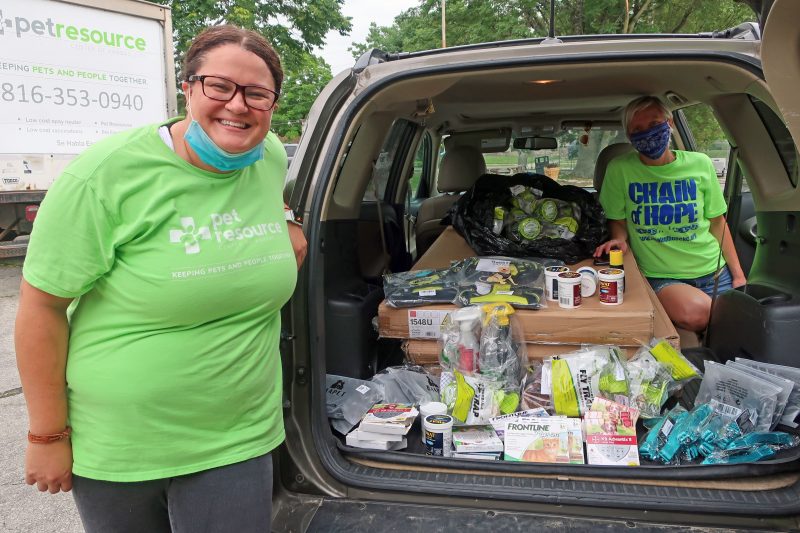 By working side by side with our community partners, everyone brings their personalized knowledge and expertise to the table so we can better identify the needs in our community, figure out what roles we each play in meeting them and nonetheless expand our reach so we can connect more families and pets with the resources they need. And with resources already scarce in the nonprofit sector, sharing with each other goes a long way.
But no matter who we are working with, we all understand that pets and people deserve to have one another and that inadequate finances shouldn't strip them of the opportunity of experiencing that truly one-of-a-kind bond. That's why shelter intervention is so important.
We've been doing it since we started our outreach program a few years after opening in 2002, and we've increased our efforts since the need for it only seems to get larger, especially during the pandemic. And we know that keeping a pet in the home benefits the pet, the owner and local shelters so they can have more room for pets who are truly homeless.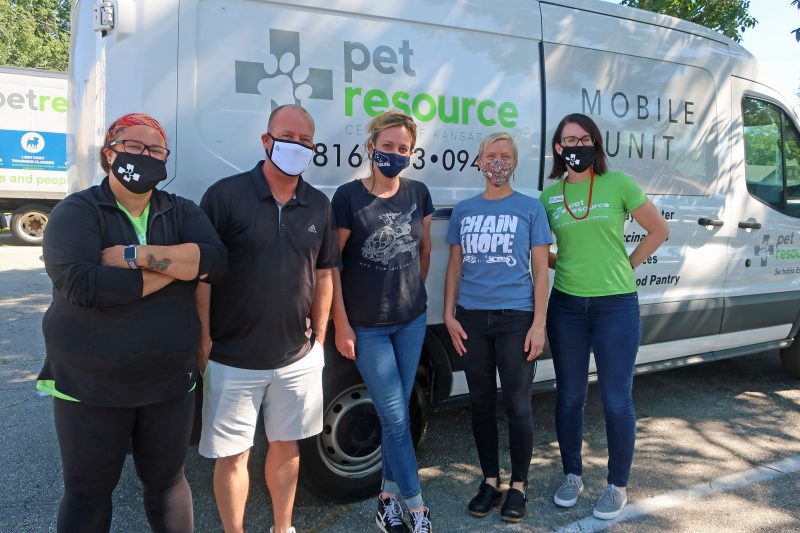 So no matter what type of assistance they need, we're always here to help.
When it comes down to it, we all simply just want to do good for others. But by working together, we have the power to multiply our impact in a number of different communities in more ways than we could've imagined.
While the approaches may differ, all of these organizations make great partners, doing their part for the community and making sure pets and people stay together. Where they belong.
They kindly take in lost/stray animals we find in the field
They even share their excess pet food supply with us
We do a little bit of volunteer sharing
We share pet food to distribute at each of our pantries
We also share resources brought in by The Giving Mission
We help provide them with resources they need
They complete wellness checks for us when needed
They inform us of areas in KCK that could benefit from our services
We supply them with pet food for their pantry as needed
They kindly help us with special medical and TNR
They take in lost/stray animals we find in the field
We help provide them with resources
They help take in relinquished/stray pets we find in the field
We assist them with spay/neuter surgeries for their adoptable pets
We also provide them with resources
We share resources brought in by The Giving Mission
They don't hesitate to sponsor or partner on events
We help provide them with resources
We also share resources brought in by The Giving Mission
He generously initiates resource drives for us (including The Giving Mission)
We act as the resource distribution center for The Giving Mission
He helps us increase our brand awareness via social media
Offer veterinary services and mobile clinics for residents' pets (also have a PRCKC exam room on their campus)
Offer financial assistance
Supply them with resources for their outreach center
We host mobile vaccination clinics for their residents and outreach clients
We help provide them with any resources their clients need
We help them out with vaccination and spay/neuter services, resources and pet food for their clients
Our team goes out in the community and delivers human and pet food for their Meals on Wheels program every Friday
We offer their clients mobile vaccination services and assistance with resources and pet food
We host mobile and drive-thru clinics in Raymore often
They do a great job of helping us spread the word for these events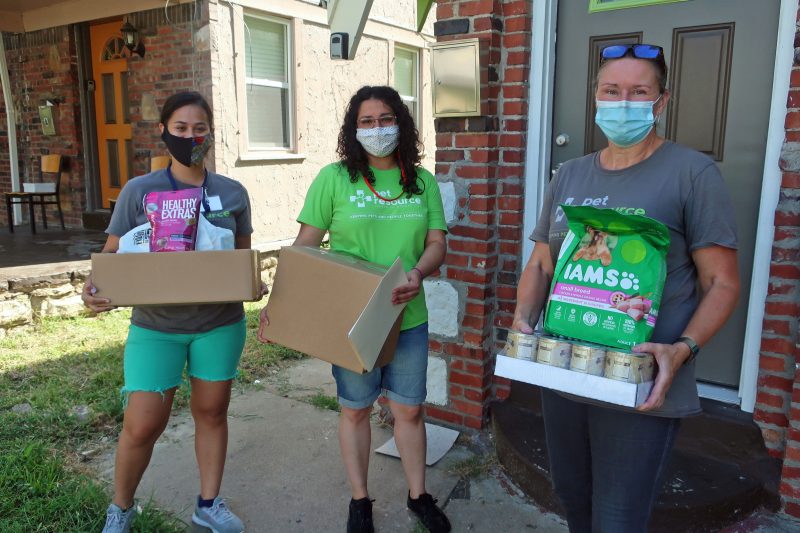 And our list doesn't stop there. Matter of fact, we would love for it to keep growing because we know there are more pets and people out there who need our collective help.
"We are open to any and all partnerships, and they bless our organization and make us even better," Kristin says.
Please reach out to Kristin Roth at [email protected] if our organizations can benefit one another and each other's client base. And if you're reading this as a client of ours already, please know that any of the organizations are more than happy to assist you and your family.