Ben is trying but it's not easy.
He mentioned that he was squatting someplace with his dog, Luna, a year-old lab mix he found at a bus stop when she was just a few weeks old.
If his wonderful friendship with Luna began at the bus stop, it's where some of his problems are, too. The bus ride to his job where he's learning to weld is a bit of a gamble. Somedays the bus drivers will allow Luna, some days they won't. And, as it were, no work, no money.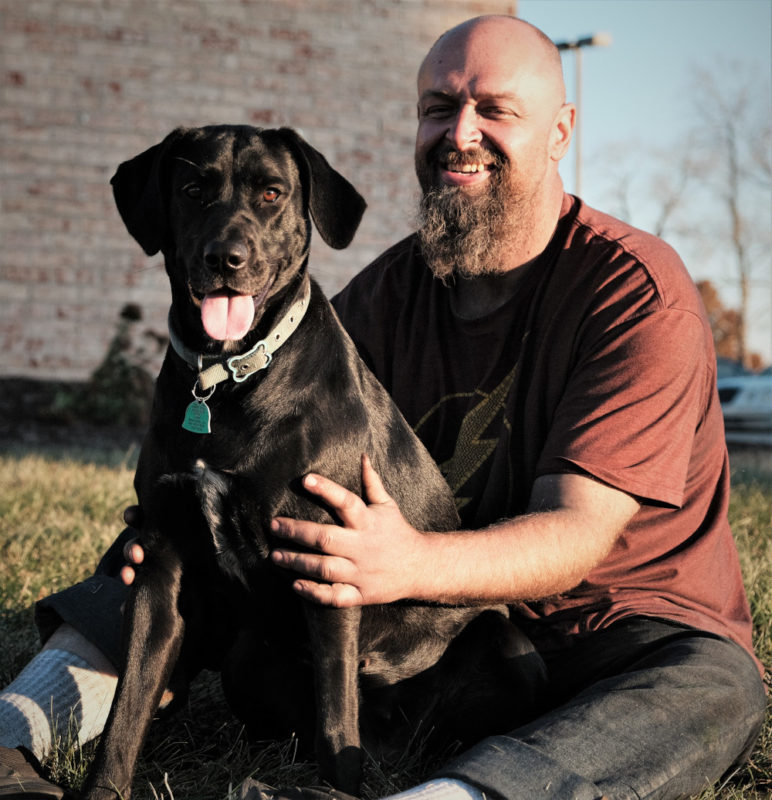 He didn't say it, but I get the feeling that Luna is keeping him more determined than ever to put his life together and get back on his feet.
"I've been abandoned by my family," he confessed as he hugged her tightly. "She's all I've got."
So far so good (mostly). But the problem was this: when Ben went to work and was learning to weld, he had no place for Luna to go. He'd tie her up to a tree nearby but that left them both uncomfortable. She barked and was in danger of being taken. And they needed each other … but he wasn't sure what to do.
Workin' the phones
As a partner with the Veteran's Community Project, we work to help veterans like Ben who want and love their animals but confront issues that can get in the way of them being able to keep them.
With a few phone calls with some partners around town, we managed to get some doggie day care arranged for Luna. It also happened to be at a place Ben walked by every day after he got off the bus so it was convenient. And because he works long hours, they agreed they could keep Luna until he came by, regardless of the time.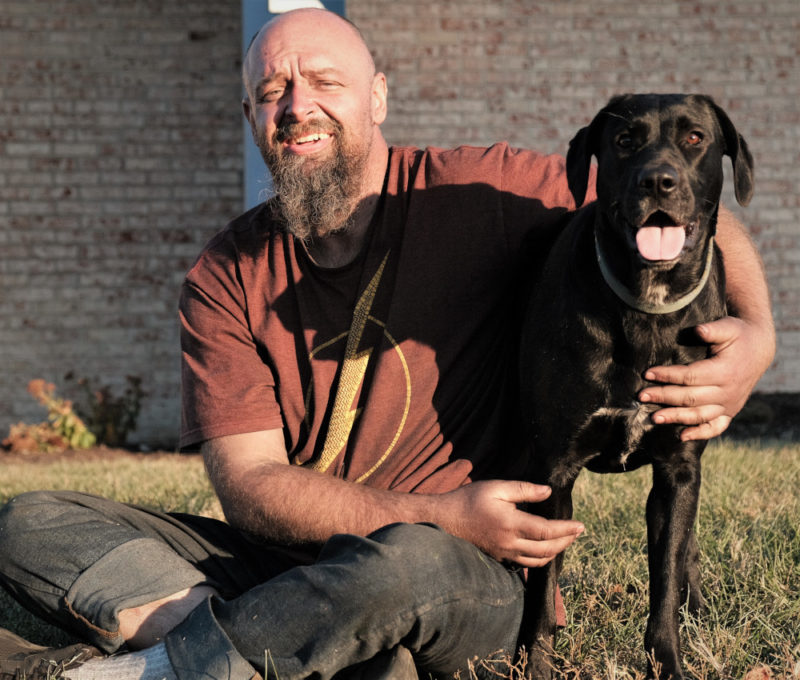 Now Ben is learning a skill, earning money, and spends his days putting the pieces of his life back together without worry for his best friend. In our books, this is how it's supposed to work. People need their pets as much as their pets need them back. And, as a resource for the pet-loving community, we're happy to build a web of support that crosses the community and organizations; that bridges donors, support groups, and businesses.
It's the mission we have and are committed to. It's how we keep pets and people together.  #ThePowerOfPets