"Because of her, I'm never sad," Charlie says from the front porch of his tiny home at the Veteran's Community Project. He lives there with his best friend, a pibble mix he calls Blue.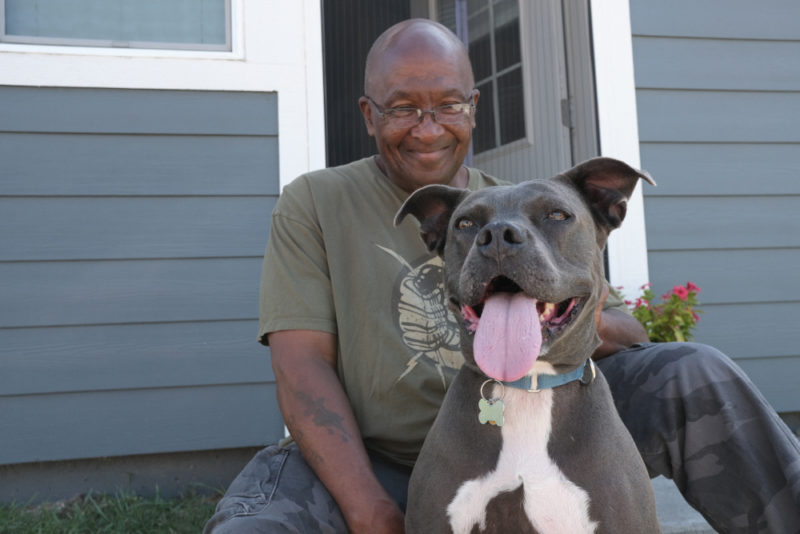 That's the thing, right? Pets have a way of filling in the holes we have in our lives, the empty spots where people, or work – or anything else for that matter-used to be. They care about us in a way that is unconditional and accepting. Even if the world feels like it doesn't necessarily have a place for us, our pets always do.
Charlie's own story reflects that. He moved here to be near his daughter after retiring from driving a truck but things didn't go as planned. He ended up without a place to stay and without anyone to call friend.
"I had nowhere to go," he admits. Without a place to stay, he visited the Veteran's Community Project and qualified for assistance because of his service. Still, he was alone.
"I needed a friend at that time," he says. He decided to go to Kansas City Pet Project and look for one. That's when he came across a beautiful dog with a big smile. He decided she needed to come home with him. "Blue brings the real me out of me," Charlie says.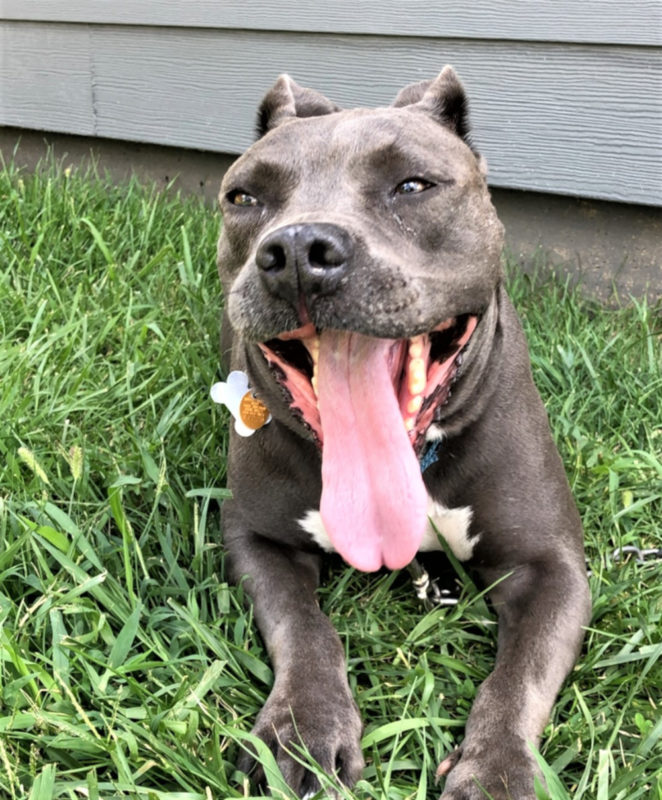 Their story is not unlike so many others we hear on a weekly basis. People all alone, or struggling with a loss, facing their own personal problems – the reasons are many and complicated. The answer, though, seems so easy. A pet can change a person's life.
That's why we help over 25,000 pets each year. Sure, it's because we believe animals deserve our love and support; we do it because we care about the people in our community, too.
People like Charlie.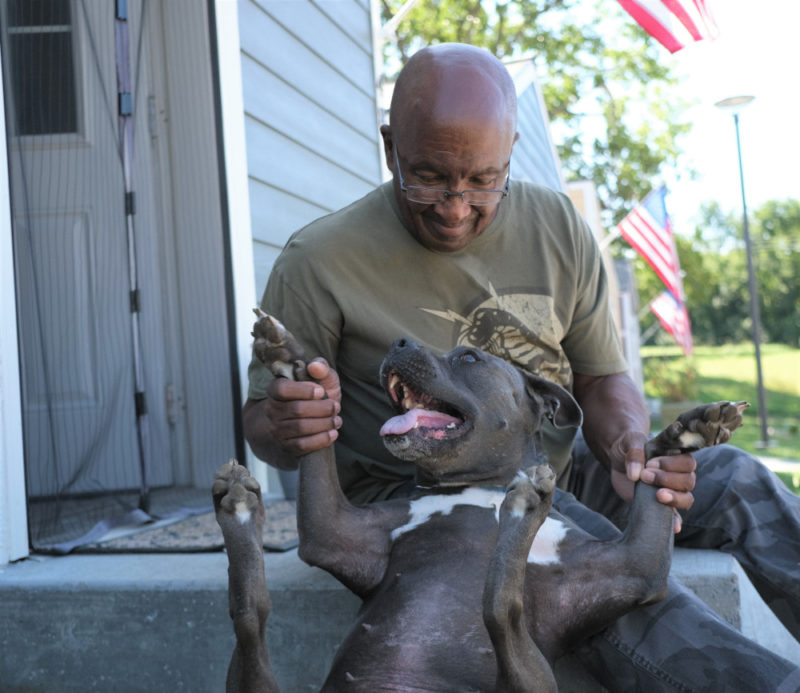 "Pets give you a sense that somebody cares about you," he concludes. "That you're not alone."
That's why we say #ThePowerOfPets is real. And why we do what we do.
*Look for Charlie and Blue in our matching grant appeal materials for September and October. Their story is one we hope resonates with people so they help us raise enough funds to keep doing this important work. If you donate any amount between September 1 and October 31, your donation will be matched dollar for dollar by two special PRCKC contributors. Visit prckc.org/donate to help us spread double the love.