Here we are at the beginning of a brand new year, full of possibilities and room for growth. While we have a little time, we want to look back at some of our favorite moments from 2017, to share what was accomplished (with your support, of course) to reveal what we loved, and show where we're headed. We've chosen ten of our favorite pictures. Have a look-see: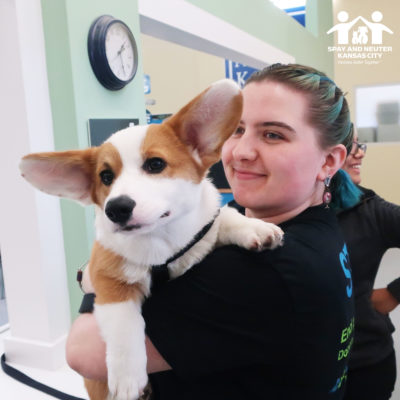 This is Jesse holding our friend Bandit. Bandit, besides being so cute that it practically hurts to look at him, has been a regular visitor over the past few months, and a great way for us to talk about puppy/kitten vaccination schedules. Getting a jump on vaccinations gives your pet the best chance at a healthy life, and bringing your puppies/kittens in allows us to hold them and get an awesome dopamine rush.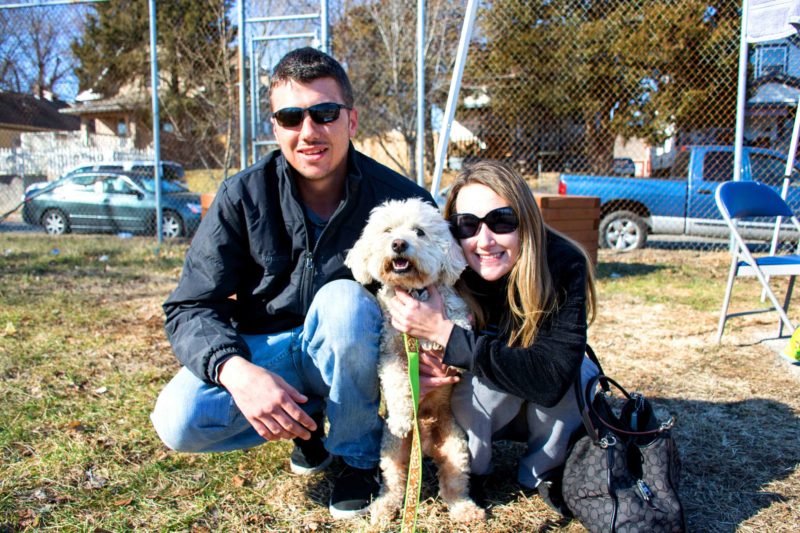 This was a great moment at our off-site clinic at the Boys and Girls Club waaaay back at the beginning of the year. A woman brought this pup to get vaccinated. Well, the first thing we always do is scan a pet for a microchip. Turns out, the owners had been looking for her for months. We were able to get in contact with them and reunite them the very same day!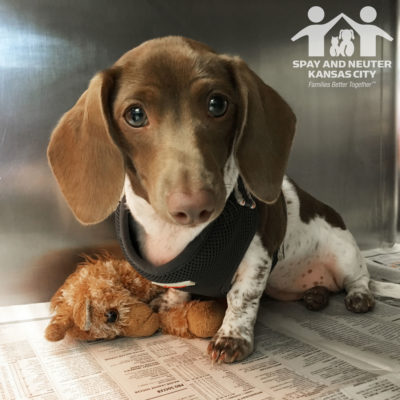 Asti was here for surgery a few months ago. Sweet, kind, and quiet, she was a big favorite. We love this photo not only because of the cuteness involved, but also because it highlights the personal touches that owners provide when dropping their pets off for surgery. Seeing these little personal effects, like Asti's little stuffed giraffe, is a constant reminder that these pets mean everything to their families.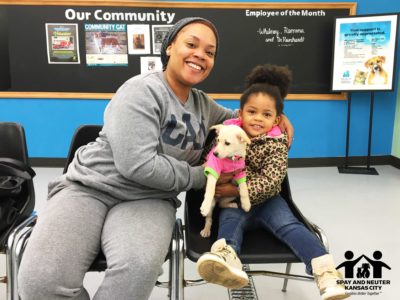 This is Q'Tea! This family was so great. The love was just spilling over. Q'Tea is about as cute as you can get, and both mom and daughter were thrilled to pose for pictures with their furry baby.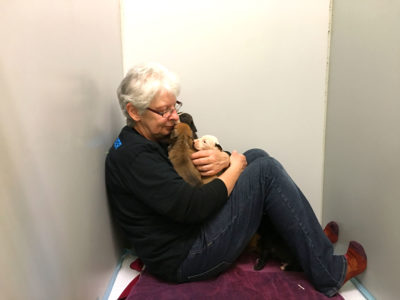 This was a beautiful moment. At the end of January we did our Facebook Live telethon, and raised a few thousand dollars to help pet owners in the community. On the very same day, we ended up with a litter of puppies whose mom couldn't be found. Outside the surgery area there's noise and chaos as we kept ourselves pumped up for a long-ish night of fundraising, but in here, it's quiet, and there's just our volunteer Jean sitting in the big kennel, giving these pups some comfort and love.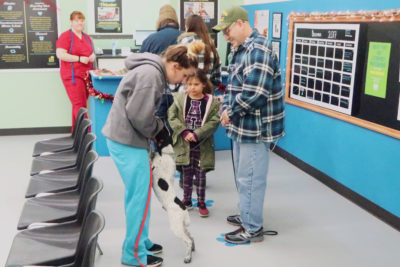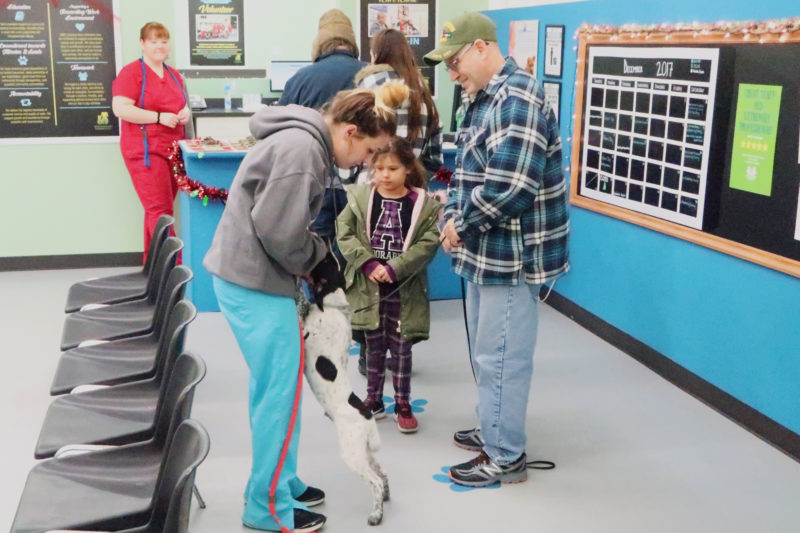 Not even a month ago we took this picture while doing a "Day in the Life" blog post. This dog, Bubba, is very special to the little girl in the photo, and she asked specifically for us to take good care of him. The full story hits you right in the feels. It's another great example of the responsibility we take on every single day when we care for someone else's pet.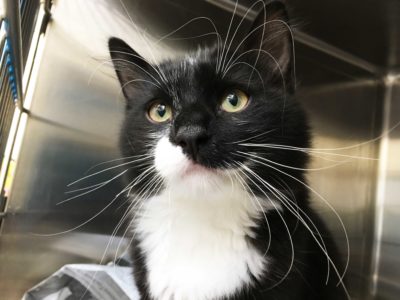 This is Moustache. I took, by my estimate, several thousand pictures in 2017, many of which were of pets in for surgery. This is my personal favorite. Why? Well, I tend to be just a bit cat obsessed (examples one, two, and three), but beyond that, this picture captured a few things I was really happy about. Cats with all or mostly black faces often don't photograph well, but Moustache's portrait turned out great. The white mouth and chest help some, but those expressive eyes really, really brought his personality through. And those whiskers! It's not too often that I'm able to get a good photo of a cat's big ol' whiskers, and I really love how much of the frame they take up.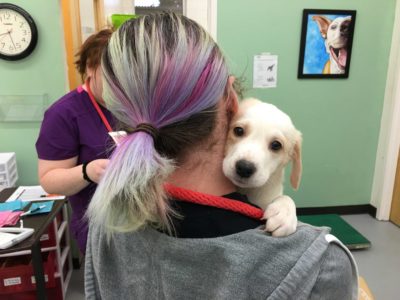 This pup was part of a litter that a rescue organization brought in to get fixed. We work with a lot of rescue organizations, and we love them and the work they do. Often the pets they bring in need lots of extra love, because they're confused and scared. Their lives are unstable, they're looking for a forever home, and they get handled a lot. We provide a little extra love whenever we can, like Alyx is doing with this little sweetheart.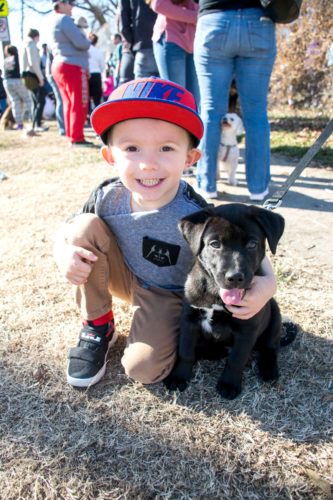 This pic was from an off-site clinic. We have these in various neighborhoods in and around KCMO, KCKS, and Independence throughout the year, and they're always a great place to see the human-animal bond in action. Because we usually hold them on Saturdays, we get to see lots of kids and pets together, which never fails to warm our hearts. Seeing children who learn compassion and responsibility by taking care of and loving a pet really makes us smile. And it doesn't hurt that it's like a cute bomb went off.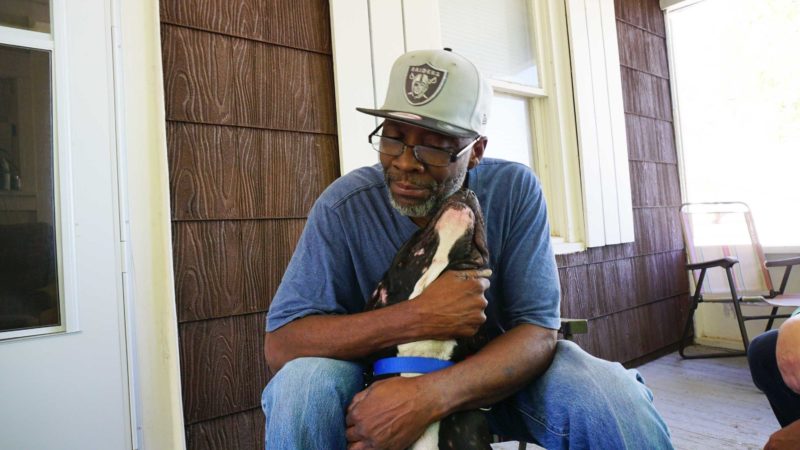 Last, but definitely not least, is Robin and Beast. You can read the full story here, but Robin, Beast, and Riff-raff (not pictured) are definitely one of our favorite families this year.  There's nothing but love in this family. Even though Robin wasn't looking for a pet, didn't even necessarily want a pet, in fact didn't know if he could handle a pet after his stroke (and especially ones as strong and rambunctious as Beast and Riff-raff), he took them in, and with a little bit of help from us, now has a happy, healthy, and fixed furry family. This is a new chapter for Robin, and we've been overjoyed to be a part of it.
Here's to the new year!