It all started eight and a half years ago after Joshua saw a simple ad on Craigslist for the world's best dog, not knowing how much Lucy would prove that to be true.
His dog, Samson, had just passed away in a tragic accident, and he knew the only way to soothe that painful void in his heart as best he could was by opening his doors for another dog to call home.
"Well, I've already owned the world's best dog," Joshua thought. "Maybe this is second best."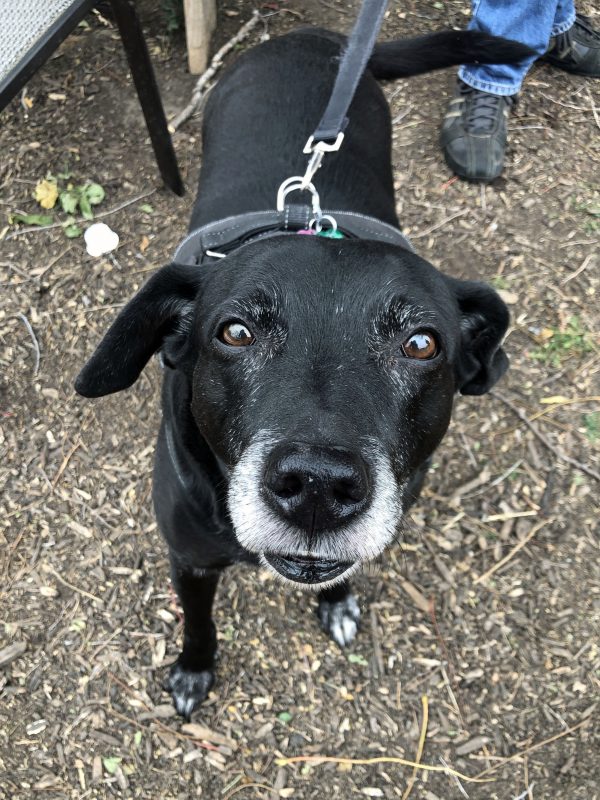 When he set out to meet this bashful black lab mix named Lucy, her previous owners said she had a history of shying away from men; that's why the last two families interested in adopting her didn't quite work out. And with Lucy being three times the size of Samson, he doubted whether or not he would realistically be able to keep her.
But Lucy chose him immediately. She didn't waste a single second running and jumping into his lap at first sight, and Joshua knew in that moment he had to give this instant friendship a shot.
"I was very blessed to have found her," he says. "I took her home and immediately fell in love with her."
And here they are, eight and a half years later, spending every waking moment together since Lucy was registered as his service dog. They ride the bus together, go out to eat together and even buy groceries together, never leaving one another's side.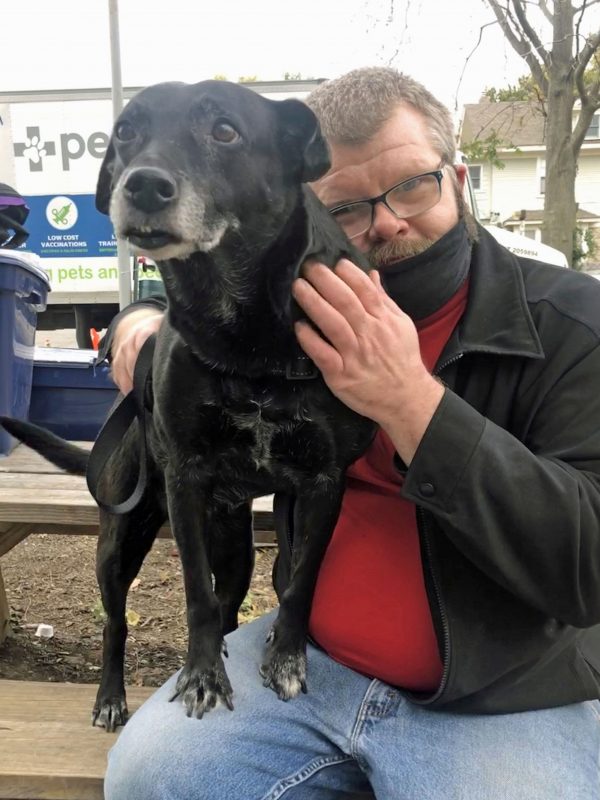 But just like all of us, Joshua has his handful of bad days, too. The days where you just can't get yourself out of bed. Where emotions are sometimes too much to handle. Or where you just need a hug and for someone else to tell you everything is going to be okay.
For him, that's Lucy. She senses when Joshua's mental health seems to be getting the best of him. She'll whine insistently at him until she convinces him to lay down and cuddle. But if that doesn't work, she'll take action, nudging him down, crawling up on his chest and laying there for as long as it takes to see his mood turn around.
"When I'm lonely, she's there. When I'm happy, she's there. When I'm sad, she's there," Joshua says. "She's my world. Without her, I would be a very, very broken human. Very broken."
But when we first met Joshua and Lucy a few years back, there was even more to their story.
Although Lucy was registered as his service animal, she wasn't up to date on vaccinations. So that led to a series of back-to-back rejections when it came to finding housing for the both of them. But here's the thing. He only had $15.
"And I was not willing to go without my dog," Joshua says.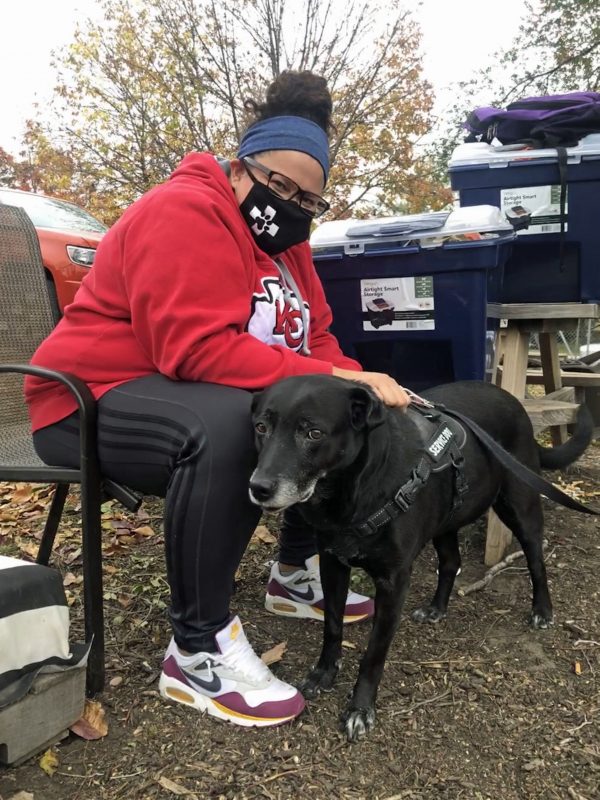 When it comes down to keeping pets and people together, finances are low on our list of concerns at PRCKC. So Marlan, our former director of community engagement at the time, hooked them up with a full set of vaccines, dog food and treats regardless of the amount of money he had in his pocket. We would give them whatever they needed to make sure they would end up in a home… together.
At one point, his family even tried to get him to move back to his hometown of Springfield, but there aren't many resources like us down there. And without our assistance, Joshua admitted to us that he wouldn't be able to have Lucy and chose to continue living in KC.
"Oftentimes, when I think about [PRCKC] I cry," he says, fighting back more tears. "I break down in tears because I truly am very, very thankful for everything [PRCKC] has done for me and my dog."
The help we provided them back in 2016 was the first of many. Joshua has been a member of our pet food pantry ever since, and we also help with annual vaccination services and other resources they need. There are times when he can afford it, there are times when he can't. And that is completely okay; it's why we exist.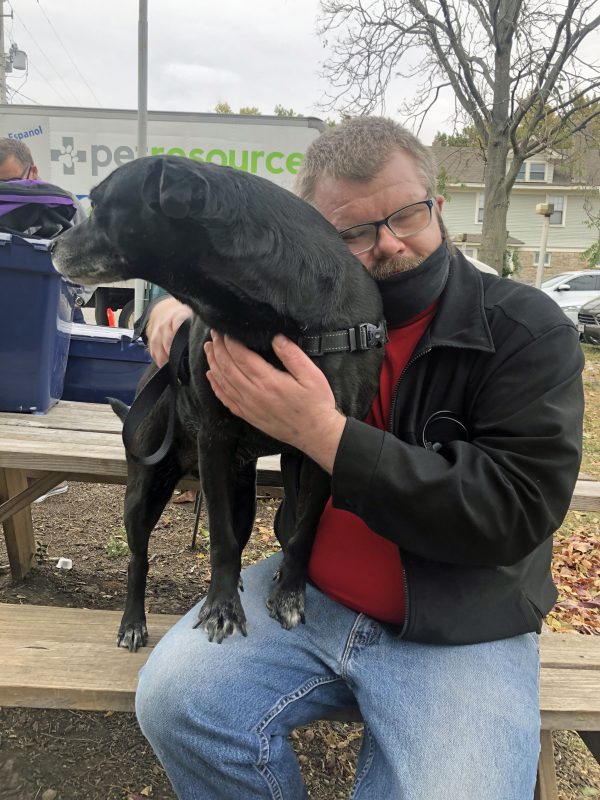 Because the truth is that everyone deserves to have the world's best dog by their side, regardless of their current situation. And we won't stop doing what we're doing because they deserve to have the next world's best dog by their side after that and so on and so on.
Just like Joshua has Lucy.