Here at Pet Resource Center of Kansas City, our days can sometimes become pretty overwhelming. The work we do — managing 50 to 70 surgeries a day, having a room full of pets in our clinic patiently waiting to get vaccinated and team members out in the field providing resources to the community and their pets — would all be nearly impossible without the help of our amazing volunteers.
For International Volunteer Day (December 5), we want to celebrate all of the hard work and dedication our volunteers bring to our organization, but more importantly, to all of our community members and their pets. Whether they have been here for too many years to count or just a couple of months like Debbie Brock, our volunteers care about keeping people and pets together as much as we do and are a vital necessity to our team. They are the true champs of this organization.
"It's like the Major League of volunteers," said Director of Community Engagement Kristin Roth. "Their dedication is unmatched."
Kristin has worked at PRCKC for four months, but has been in the field of volunteer management for 15 years. To her, volunteer management is simply passion management, and the role of an PRCKC volunteer can truly be whatever they want it to be.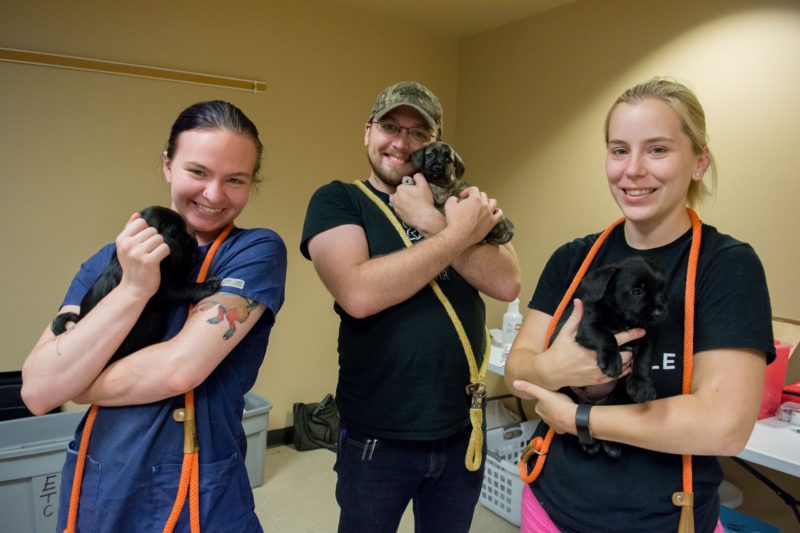 For Debbie, volunteering means everything.
"I feel like I am changing the world," said Debbie.
Debbie became involved with PRCKC after volunteering at Wayside Waifs. She was constantly referring families to PRCKC's affordable services and wanted to continue to make a difference in her community. She has volunteered in many different areas in just the short amount of time she has been here, including front desk, surgical prep and check-in podiums.
"It was a good fit," said Debbie. "There is nothing else like Pet Resource Center of Kansas City."
She admires how PRCKC is able to provide affordable services and resources to the community, but the most rewarding part about volunteering for her is seeing the special relationships between pets and their humans, which is something all of us animal lovers can agree with. She even takes pictures of the bonds between people and their pets on her phone, and her face just lights up as she swipes through her gallery to show you all of the pictures of genuine smiles, puppy kisses or silly antics that take place in our clinic every day.
"PRCKC makes [that bond] possible," said Debbie. "PRCKC allows people to do the right thing with their pets, and I get to be a part of that. A small part."
But what our volunteers don't realize is that they play one of the largest roles in helping make that possible, and for that we are forever grateful. Their willingness to jump in where they are needed and go above and beyond for our clients is incredibly inspiring, and there is not enough tail wags and purrs in the world to thank them for everything they do.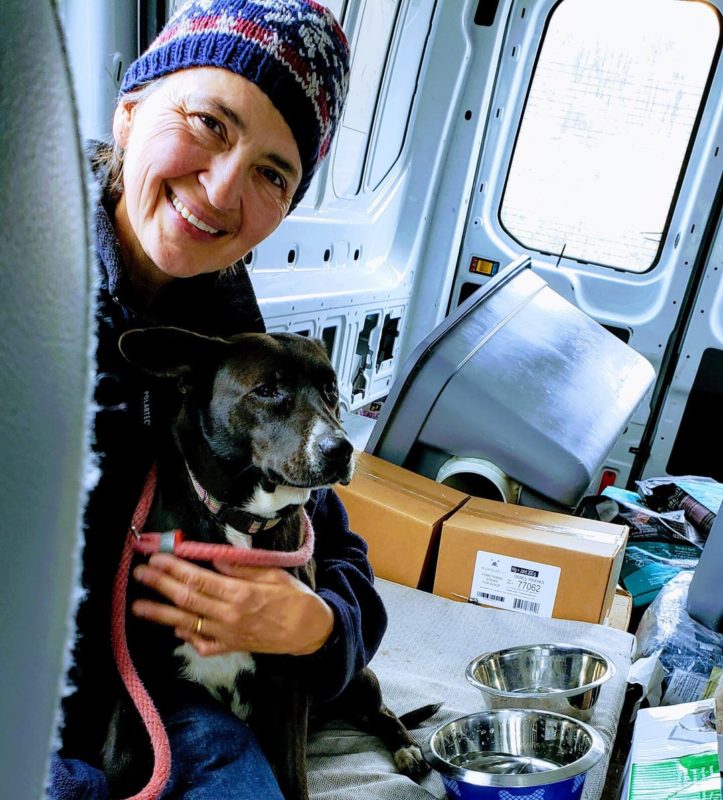 With that being said, we still want to thank all of our former, current and future volunteers. We love and appreciate you all so much, and so do the rest of the members in our community. Keep up the impressive work!
If you or someone you know shares the same passion for pets and people as all of us here at PRCKC, please do not hesitate to reach out. We would be overjoyed to have you join our family and help make a greater impact in the lives of pets and people in the Kansas City area. Our opportunities are very flexible, and we always value your feedback.
There are many ways to get involved, so here is a brief list of some different positions we have available at PRCKC:
Front Desk
Podium
Data Entry
Customer Service
Resource Maintenance
Kennel Attendant
Surgical Prep
Cave Crew
Community Cat Clinic
Event Photographer
Mobile Clinic Ambassador
Pet Food Pantry
Neighborhood Outreach
Deliver Driver
Supervisor, Dog and Puppy Training
Vaccine Drawing Assistant
Please contact [email protected] or visit our website for more information. Minors above the age of 14 are encouraged to volunteer if accompanied by a parent or legal guardian.
Kristin Roth, Director of Community Engagement ([email protected])
Bre Wasinger, Volunteer Services Coordinator ([email protected])