A message from PRCKC Volunteer Services Manager Bre Wasinger:
"I want to say thank you to each person on our volunteer team. They could do anything, go anywhere during their free time, and they choose to spend part of it here, helping us. People who volunteer have such a great blend of selflessness and drive, and I'm really lucky to be able to witness the amazing things that are accomplished because they bring those qualities through our doors every day. So, thank you all for believing in our organization's mission and helping our programs reach more and more pets and people every year."
…
7,587.
That's how many hours our volunteers gave of their time in 2021.
Think about it. Between 150 volunteers, they collectively dedicated 2 and a half years worth of 8-hour work days to helping us change the lives of thousands of pets and people in the community … all out of the kindness of their own hearts.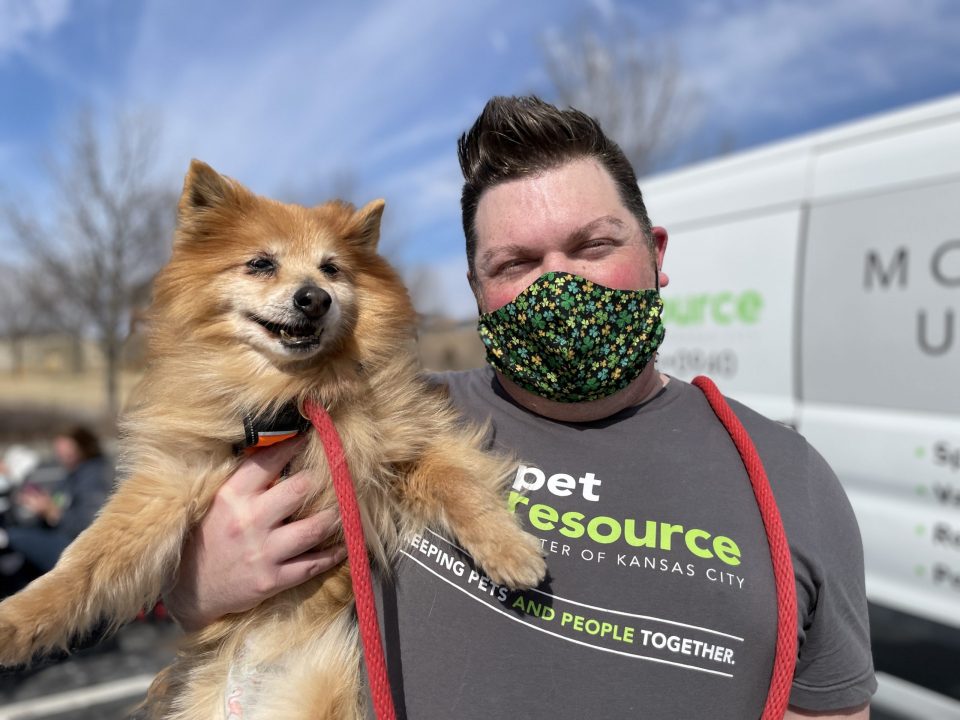 It's beyond impressive, and while I don't have an explanation as to how they manage to spread so much love and positivity throughout Kansas City (aside from being some of the best humans I know), they inspire all of us at Pet Resource Center to want to be more like them on a daily basis.
Kind. Compassionate. And selfless.
"It's just really inspiring to see how these are people who have their own professional lives, out doing something else for their 9-5, and still have the capacity to come here and have so much ownership of what they're doing as a volunteer," says Bre, who has been leading PRCKC's volunteer and internship programs for five years.
"I love that I can help people and animals at the same time."

Heather I.
Their enthusiasm, dedication and work ethic are unmatched. "And they bring really amazing, strong skill sets with them, which is incredible," Bre adds.
It's impossible to tell them apart from our staff, but that is the goal. That's why we are such a tight-knit family.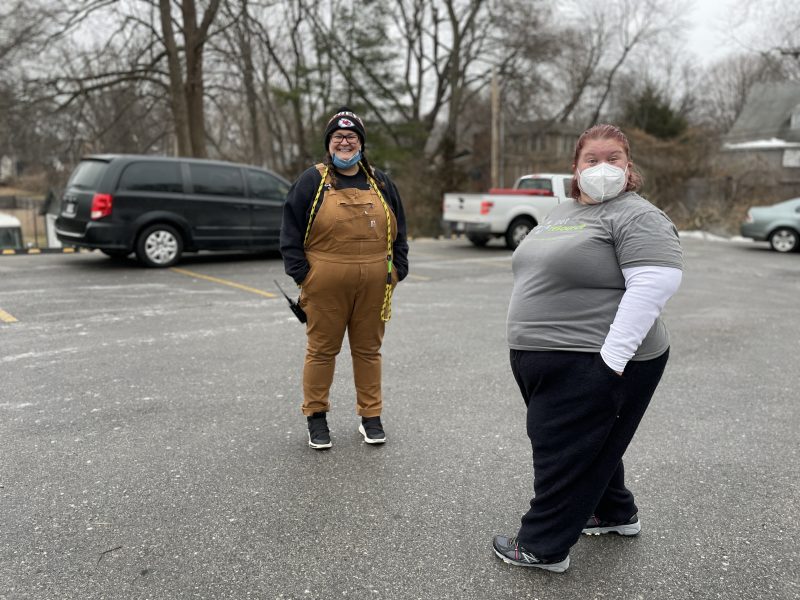 They help with everything from surgical tool prep to assisting in our wellness clinic to delivering pet food throughout the community. And several of the services we're able to offer to the community wouldn't be nearly as large or successful—or might not even exist—if it weren't for the volunteers who help run them. Programs like our pet food pantry, dog and puppy training classes and drive-thru vaccinations are almost completely volunteer-run.
"I just like helping people to be able to take care of their pets. Pets are important for our mental well-being, especially nowadays."

Robin W.
"There is so much you are trying to accomplish as a nonprofit, especially a nonprofit that is trying to meet some kind of social need," Bre says. "A lot of times, they are limited by their funds, limited by their time and their small staff. Having volunteers allows us to grow and be so much bigger and reach so many more people."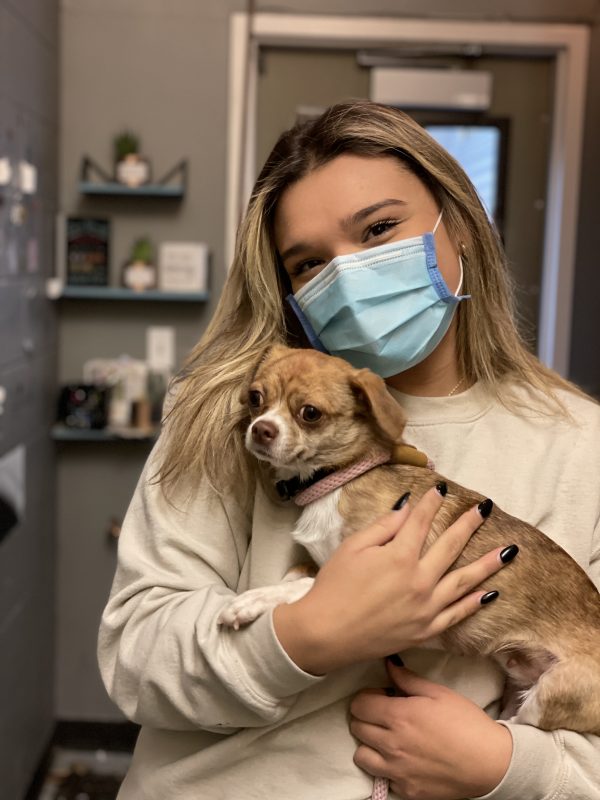 This is all to say that in no world could we do what we do without the amazing humans who complete our PRCKC family. So, from the bottom of our hearts, thank you for making our mission possible.
"My favorite part is seeing the joy and happiness on our clients' faces when they leave the clinic or get resources delivered knowing they won't have to give up their pet, who's also a family member, just because they may not have the proper resources to take care of them."

Marcos H.
If you're interested in volunteering, you can start your journey by going to https://prckc.galaxydigital.com/.
The more folks we have working together toward a common goal, the more pets and people we can keep together.