If you're reading this, chances are you know that already.
But hear me out …
I'm the new guy here, still finding my way.  
But I'm not new to the power of pets. I've worked on and off for pet-related businesses and charities over the last 20 years and I've seen the stories.
A cat who saved a baby silently choking in her crib upstairs. A dog who selflessly jumped into a hole in the ice so he could grab a mouthful of his owner's coat and try to drag him out. Or the dog who jumped between her person and an angry mamma bear.  
What we do here isn't that dramatic. At least so far … yet what I've seen reveals a community-wide impact that is incredibly dramatic.
Over 100,000 spay and neuter surgeries. Colonies of community cats fixed and returned so they can live out their lives peacefully as better neighbors to their humans. Tens of thousands of pets protected from disease and parasites. A food pantry that helps our community keep their pets at home, hunger-free and happy.
That makes a big difference in the health of our city's pets. But because pets have an absolutely life-altering impact on us, it brings positive changes to people, too.  
Here are three stories that show how pets can change lives.   
Story 1: From Heartbroken to Happy
James was about to lose his dogs Ginger and Buddy.
He didn't have proper housing outdoors for Ginger (his bigger dog), and both dogs, as well as his house, were crawling with fleas.
It wasn't that James didn't care or want to do something about it. He simply couldn't. And without help, the outcome was clear. He'd lose the dogs he loved.
He was overwhelmed with grief.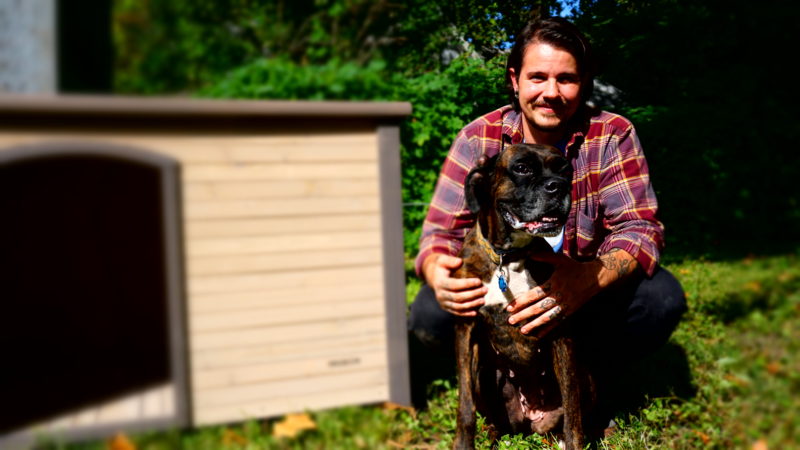 Animal control called … we answered
Our mission is to end pet homelessness. That means there needs to be homes for pets. Loving homes. And sometimes that requires helping people who care for their pets by providing them with the resources they are struggling to get themselves.
In James's case, when animal control called, our Families Better Together team jumped into action. They got James a dog house, flea treatment for the dogs, and helped solve his indoor flea infestation.  
Turns out James wouldn't end up alone.
What animal control knows is that taking pets away from loving homes because they're struggling does not end pet homelessness. It fills up shelters and takes space truly homeless pets could be getting.
A little education, a few resources, and lives are changed. And that has an impact as much on the people as it does the pets. "I never knew I had so many friends until I met the people from Pet Resource Center of Kansas City," James told us.   
Story 2: Doing the Right Thing Isn't Always Easy
Gabriela was just trying to help. What any good person would do, really.
So she opened her heart — and her home — to seven stray dogs. That's a lot for anyone but she figured, since they were all small breed dogs and didn't eat much, she could handle it. Besides, Gabriela couldn't stand to think of them trying to survive out on the streets all alone.  
But what do you do with seven dogs — one with pups on the way — who all need to be fixed, vaccinated, treated for fleas, and fed a healthy diet every single day?
Tough decisions
This is another situation where animal control got involved. But instead of taking away all the dogs, they contacted us to help out.
We worked directly with Gabriela to decide which dogs she should keep and which ones she should give to us to so we could provide some basic care, get them fixed, and then hand them off to one of our shelter partners who had open space.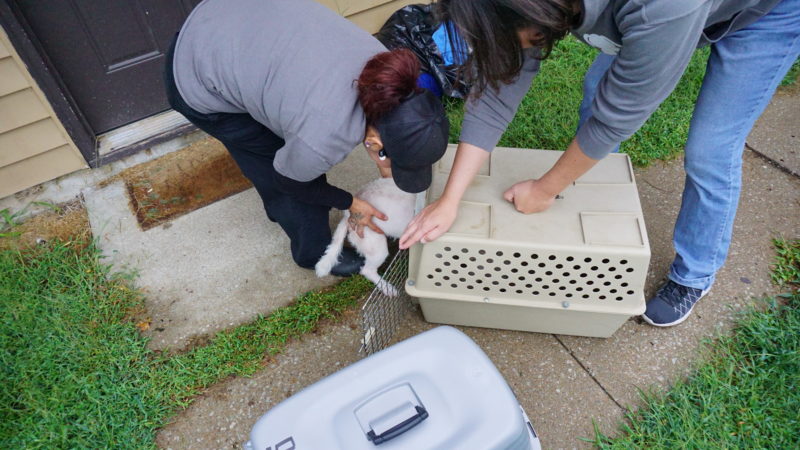 It hurt. Gabriela felt responsible for these dogs. But we took our time, talked her through all the ways we'd care for her dogs, and with the promise of expert care and a loving (but temporary) home at the shelter, she agreed.
Then we took the two she decided to keep and brought them to PRCKC for spays and neuters, micro-chipping, shots and flea treatments.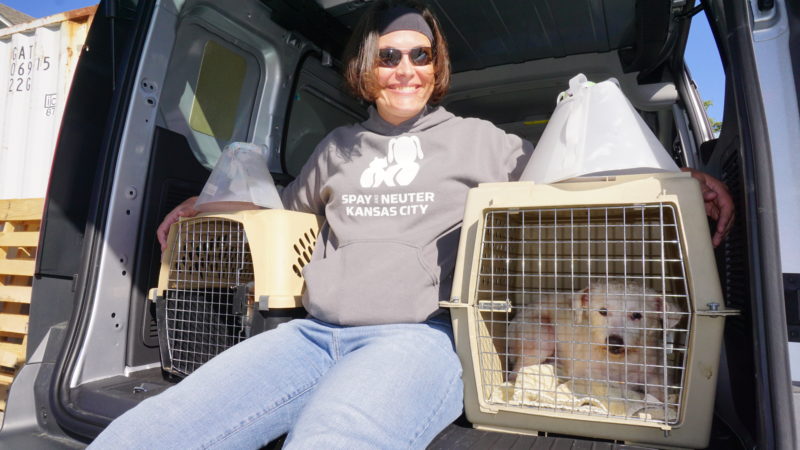 Not surprisingly, Gabriela shed tears of joy when we returned her two remaining friends and let her know how good the others were being cared for at the shelter.   
Story 3: Homeless, Not Heartless
Karry had one thing left in this world he could rely on — his dog, Kenya.
When another dog attacked Kenya he called the police. Since the city requires rabies vaccines and licensing, Karry ended up with a ticket.
All he had to his name was $10.
That's not enough to get a dog vaccinated and licensed. It wasn't even close enough to get Kenya fixed. All things Karry wanted to do for the dog he loved … but all things he couldn't afford if he and Kenya were to eat for the day. Or the next.
Moved to tears
In his life on the streets, Karry was used to living unseen, spending his days surviving but mostly ignored … or openly shunned. When we told him we could help with his problem, he was speechless. And then he shed tears when we came to pick Kenya up for her surgery.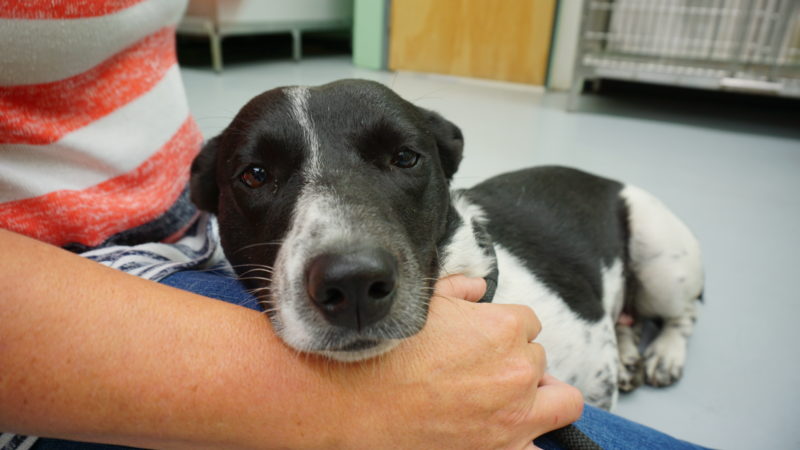 With the right resources, Kenya is healthier, protected from disease, and can no longer get pregnant and add to the problem. And though this support couldn't change how they live, it changed their prospects and made sure they could be together the way a family should.
And sometimes that's just enough.
The Right Kind of Friends Change Everything
Why does all of this matter?
Easy. It helps with our mission of ending pet homelessness. But also, seeing the lengths to which the companionship of an animal can turn a person's circumstances around in very dramatic ways is nothing short of inspiring.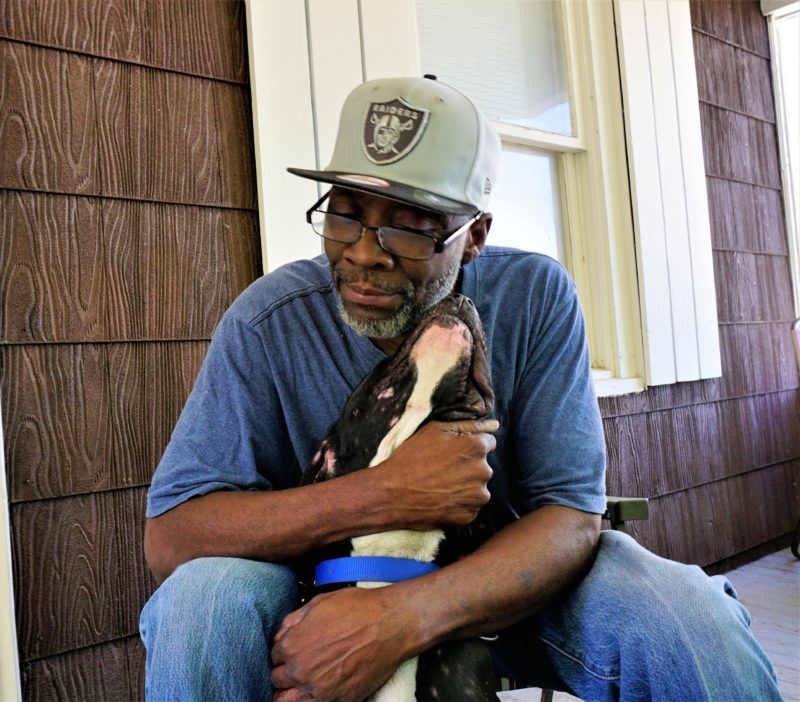 Sure, people with pets have lower stress levels, better heart health and are, in general, happier. But the bond between humans and animals — something we see every day — not only changes lives, but gives many people a reason to live.