"If you can't afford a pet, you shouldn't have one."
We hear this quite a bit. Certainly it comes from a place of compassion for animals; I myself thought this long before I understood what happens here at PRCKC. Or what the reality would be if everyone who struggled from time to time couldn't have a pet.
Our shelters – already swollen beyond capacity – would simply drown. Animals would be turned away and they'd end up homeless, roaming the streets, hungry and, very likely, much worse.
We think a better approach is to make resources available to those who need it — we know love isn't measured by money. That means being there with the types of support PRCKC helps provide to over 25,000 pets each year. Spay/neuter, vaccines, parasite prevention, special medical care, food and resources, even education.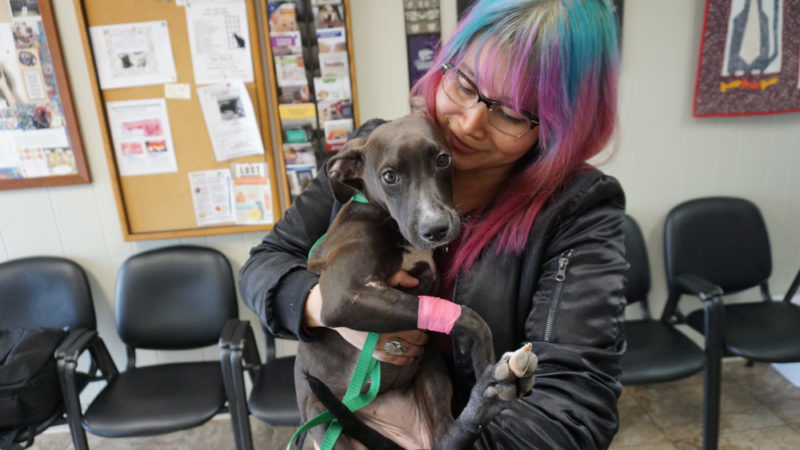 A kennel that keeps a dog from eating the sofa while someone's at work is far better than that dog ending up in a kennel at the shelter. Or a 10 lb bag of food, a rabies vaccine, some training … the list goes on. When people can get the help they need with their pets, that little nudge helps keep those pets where they belong – in a loving home.
"We learned early on that reducing the pet population would really make a big difference in pet homelessness," explained PRCKC founder and CEO, Michelle Dormady. "It has, certainly, but along the way we came to realize that there are many contributing factors and we decided to address those, too. It's amazing what a little support can do for a family during a rough spot." 
More Homes Means Fewer Homeless Pets
For sure our shelters are some of the best in the nation. Our rescue groups too. But when you help people handle the little obstacles that crop up during a pet's life, you make it easier for them to keep saying yes to providing a place for a four-legged family member. Make no bones about it though, when there are issues of neglect or abuse, that's a hard no for us. We won't hesitate working to remove animals from those situations.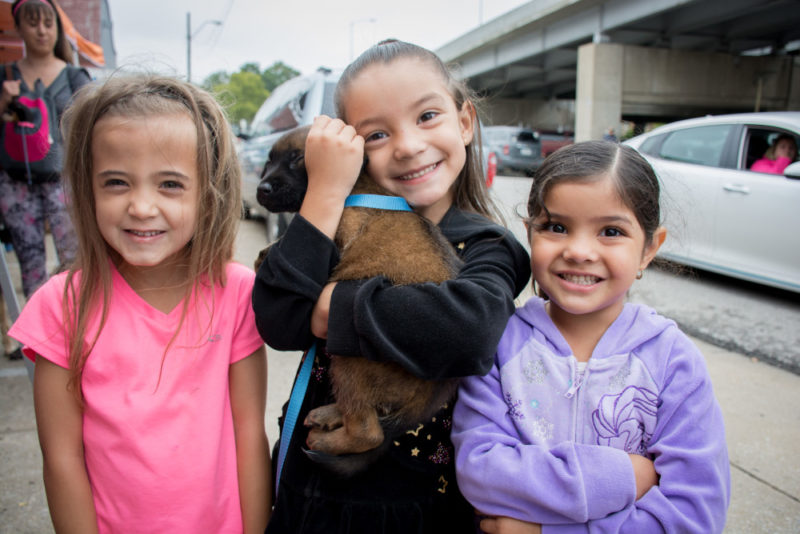 But being a resource for the community means exactly that. We're here to help. If someone's struggling to buy flea prevention, or maybe needs a bit of education to make life better for their pet, consider us all in. Because the alternative is that people don't have pets and pets don't have people. That's not how we solve the problem.
"Being able to respond to a variety of calls for assistance quickly and without judgement so that people can adopt an animal or keep the one they already love," explains Michelle, "is what we're all about. It's how we make sure there are enough loving homes out there for the animals who need them. More homes mean fewer homeless pets. That's why our focus is on keeping pets and people together. And why it always will be. That's how we solve pet homelessness."