There is no book of rules to follow when it comes to keeping pets and people together. Each case is different, so we just figure out what it takes to make sure they continue to have one another.
Sometimes that could mean all an owner needs is a small piece of advice or a 25-pound bag of food to get them through until their next paycheck. Other times their pet's life is at stake and they're faced with having to make a heartbreaking decision because they have nowhere else to go.
At the end of the day, helping others is what matters 一 not by how much. These are some of the reasons why.
Doug and Bandit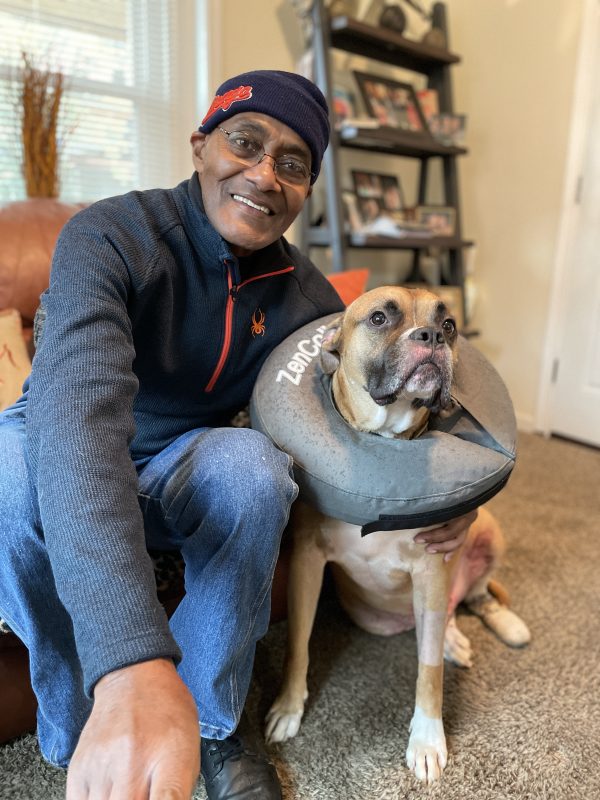 It was shortly after 10 a.m. on a Tuesday when Doug pulled into our parking lot. Rebecka, our director of development who was outside at the time, could tell something was wrong when he flagged her down and started making his way around to the back of his SUV.
He was barely holding it together. His dog, Bandit, had just been hit by a car.
The accident happened in Kansas, and Doug told us he brought Bandit here because "Pet Resource Center was his place to go if anything were to ever happen." We're glad he came to us because, if we hadn't been there to help with financial assistance to get Bandit the care he needed at a full-service vet, Doug only had one heartbreaking option.
"I would have had to put him down," he painfully admitted. "And part of me would have died with him. He's like part of the family."
Thanks to everyone who supports our mission, Bandit is currently recovering at home. And Doug is very grateful for "the son he never had" living with him.
Pam and Blue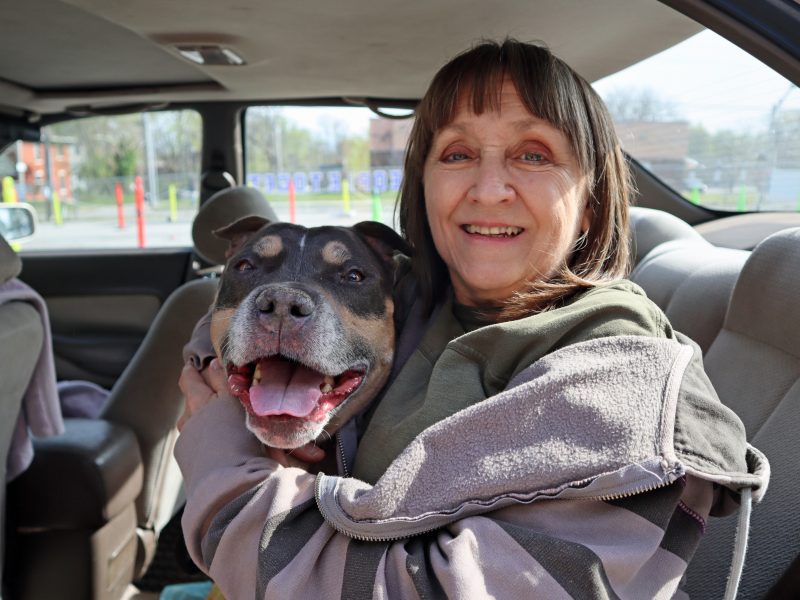 Pam has lost many close people in her life, and there have been times where she thought she was going to lose the one that was by her side through it all. Her dog, Blues.
"I would be in depression [if I didn't have her]," Pam said. "She's been my lifesaver."
But when the tables turned and Blue needed her mom's support during her battles with heartworm), Pam was there. But, like many of the folks we help, she couldn't do it alone.
We were there when she needed someone to lean on.
In the beginning, we helped cover a portion of Blue's heartworm treatment when Pam couldn't afford it. Now that she's in a better spot financially, though, we're still her family vet. And we never hesitate to help them when we can.
James and Jaws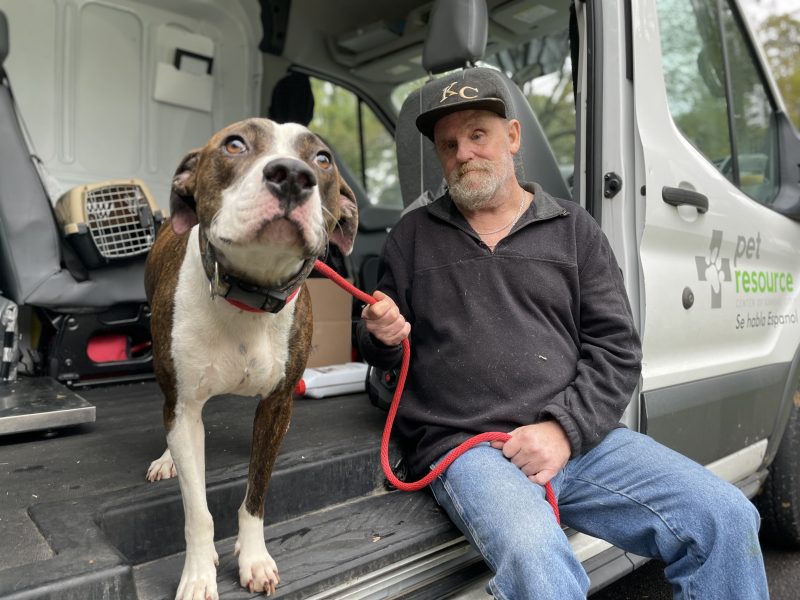 James is a disabled veteran who lives alone with no transportation. We first met him last year during the peak of the pandemic after he took in a new, rambunctious companion who he named Jaws.
"My parents died during the last couple of years. I was here all by myself. I needed him to do what he does."
Jaws may be a 60-pound lap dog now, but he wasn't always this sweet. He started showing signs of aggressive behavior as a pup, which called for a neuter. Another local organization assisted him with that service, but somewhere along the way, he was referred to us for curbside vaccinations, which then led to assistance with pet food, resources, education and frequent visits that have helped improve Jaws' behavior.
Now, these aren't a matter of life or death like some of the cases we come across. They're just small acts of kindness that keep another pet and person together, which is all we could ask for.
These pets, these people…they are the reason behind everything we do. All we want to do is help. Not only do they make that easy, they make it more rewarding than we ever thought was possible.
Learn about the different ways you can make a difference at prckc.org/donate.