Our call center is like the nervous system of our organization, but they never forget to put their heart into everything they do here at Pet Resource Center of Kansas City.
And remember, this is just 60 days out of the year. Large call volumes like this are pretty normal around here. And not once do they ever complain.
So how does a team of only six create this much impact in the lives of pets and people of our community?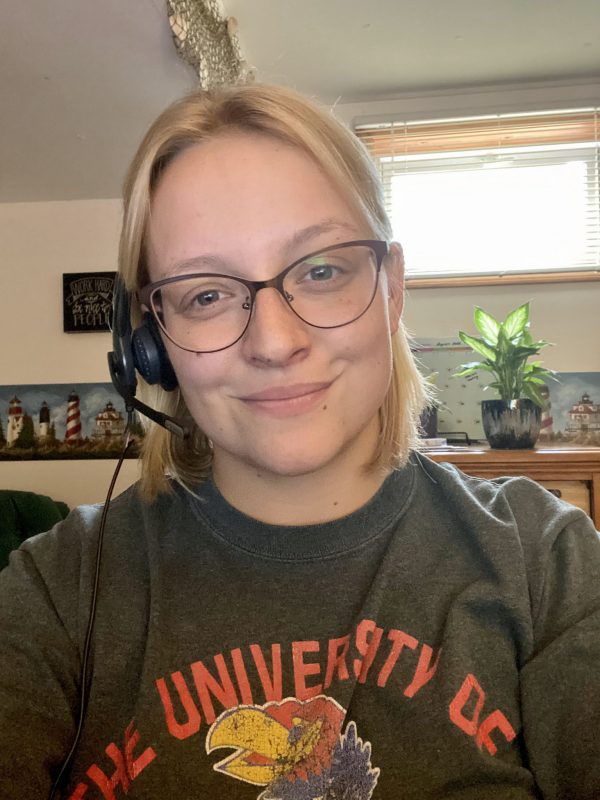 "Take a deep breath, take the next call and create the best possible outcome for pets and the people who love them," says Anna, one of our call center customer service specialists.
From 8 a.m. to 4:30 p.m. five days a week – and probably even longer if they needed to, that's just how dedicated they are – the six ladies in our call center do everything in their power to keep pets and people together, using only the power of their voice.
This is done in many ways, from making surgery and vaccination appointments, taking requests for resources, answering any questions, simple or complex, a pet owner may have, finding a reference if needed or simply just being there when you need someone to talk to. For our call center supervisor, Kelsey, it also means analyzing the surgery schedule for trends and monitoring the performance for any ups or downs in call volume or business so they can be tracked and anticipated, as well.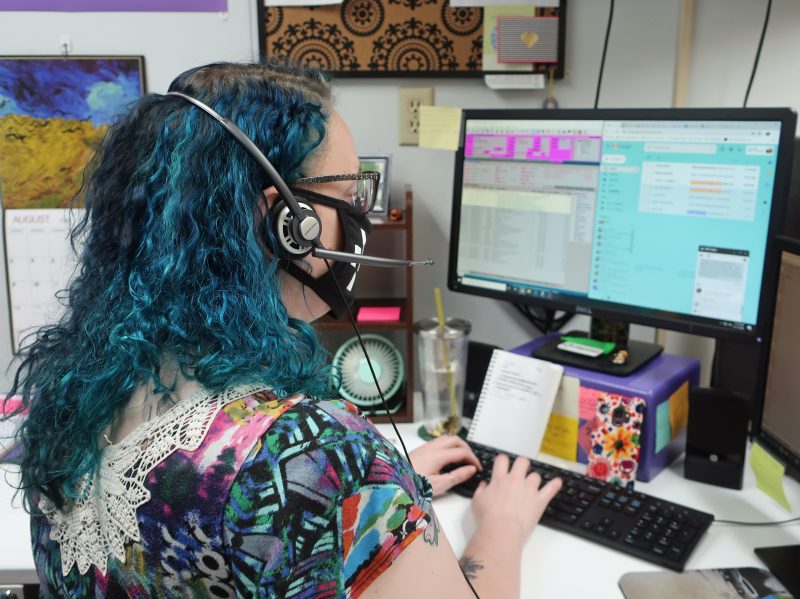 But most importantly, it means finding the right way to help that particular client or pet in need and finding the most affordable way to do so. Without judgement.
"I want them to feel comfortable enough to ask for what they need and to not be scared," Amanda says. "Trust is the most important part of what we do."
And they plan to keep it that way for as long as you continue to bring your pet to PRCKC.
Regardless of the type of phone call it is, they have to be knowledgeable about every aspect of this organization and keep up with constant changes, which is not an easy task. Although they make it look like a cakewalk, we know it's far from that.
For Anna, the toughest part of the job is not being able to see our clients in person. For Amanda, it's sometimes knowing she won't always find an answer, no matter how hard she tries. And for Kelsey, it's not being able to console a client over the phone who's upset on behalf of their pet.
But the positive outcomes and relationships they build along the way make up for it.
"The most rewarding part is when we DO get to help those people," Kelsey says. "When we get through to someone, and we can help them and their pet stay together and be happy and healthy."
And that, friends, is what makes them so great. They're able to turn someone's day or even life around because of their endless compassion and non judgmental support. And it's crazy to think they do so within a five or 10-minute conversation and using only the power of their voice.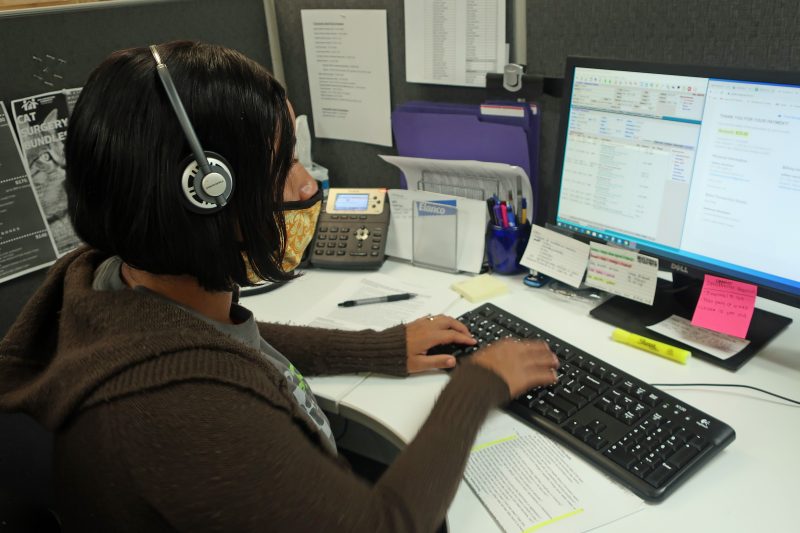 They store an infinite amount of information as if they were the brain of this organization, support all clients and pets effortlessly as if they were the backbone and keep the rest of the departments seamlessly in sync as if they were transmitting messages through nerves.
Without them, it'd be hard to keep this place running as smoothly as it does. One phone call is all they need to get the job done, and they'll be there to answer your next call, ready to do it all over again.
"We are going to find a way to keep a pet with their person," Anna says. "No matter the task."