I think about Trey and Missy a lot.
Every time I drive through the area in which they stay (which is daily), I look for them, just to give me peace of mind and make sure they're doing OK. I even keep a bag of food within an arm's reach in case they (or anyone else in need) are sitting at the intersection when I pull up so I can hand it to them through the window.
Side note: This is who we are. All of us at Pet Resource Center—staff, volunteers, members of leadership—keep resources in our vehicles because we want to show kindness and trust to pets and people everywhere we go.
You may have guessed this by now, but Trey and Missy are houseless. He was one of hundreds of people whose financial stability was ripped away by the pandemic, and he rescued Missy shortly after losing his housing.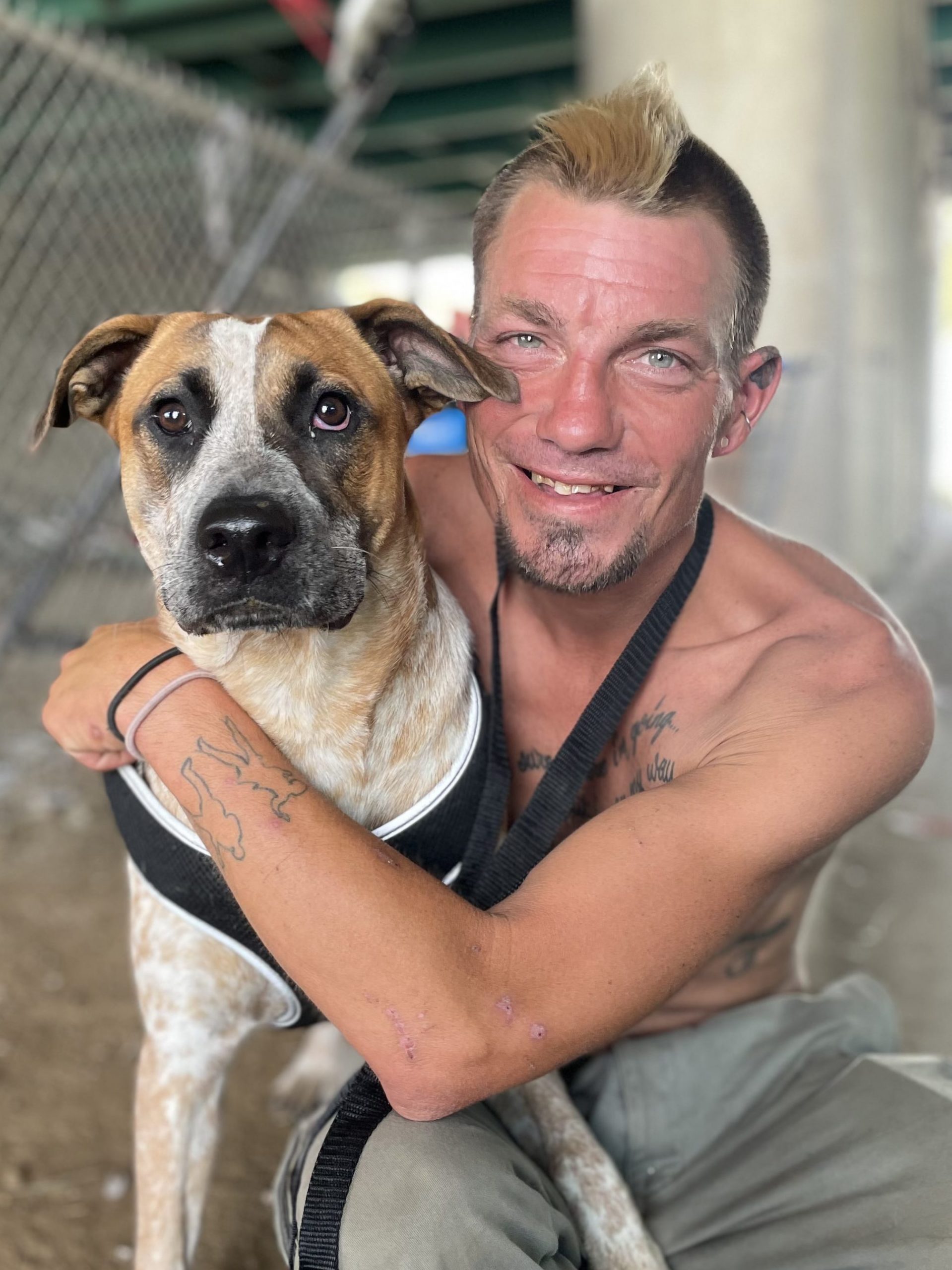 He'll tell you the exact date because it was the day his life changed for the better. It was December 16, 2020, when he watched two girls toss a white plastic bag in a dumpster. It yelped. And their reason for throwing the 5-week-old puppy in the trash, Trey says, was because "she was too ugly to sell on the internet."
Trey is someone who has loved animals his entire life, and that's never going to change whether he has a physical place to stay or not. Because Missy is his home.
…
Last Monday, my day was made when I found Trey in our waiting room giving belly rubs to Missy. She was sprawled out on the floor with her tongue dangling out of her mouth (like she always is) and demanded I give her pets. I asked them what they were doing here, and he said she was due for vaccines and was actually going to be heading to The Grooming Project next to get her nails done and feel pretty.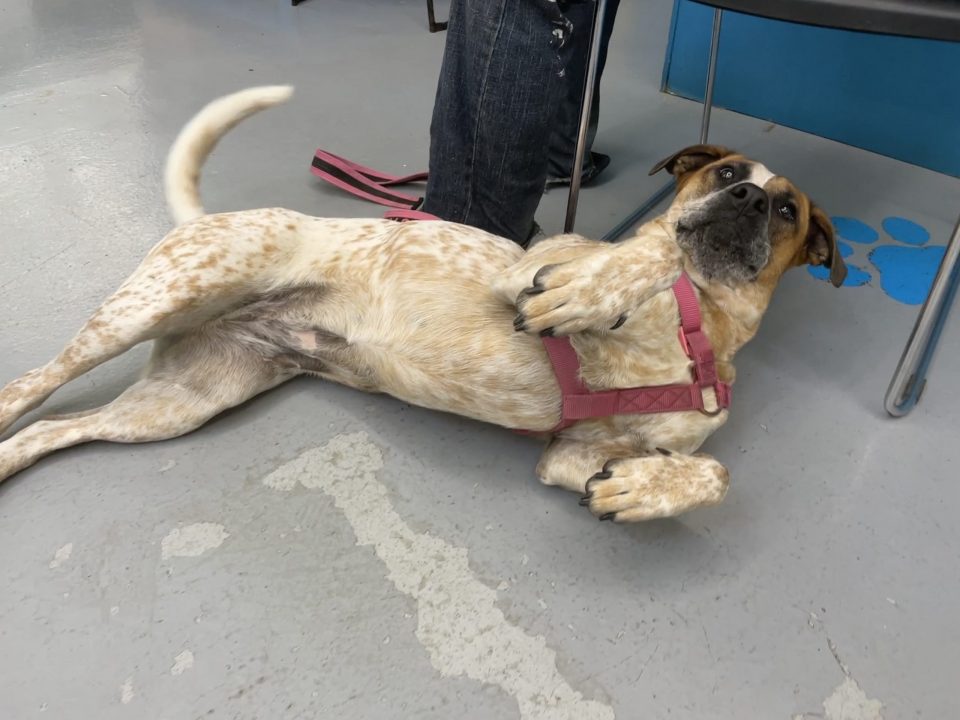 I asked them how they were doing and may have jumped a little with excitement after he told me they were pretty close to getting an apartment through Section 8 housing.
It can take a very long time—we're talking months—of being on the list before someone finally secures housing. Trey is still holding his breath. "We're used to it," he says. But his only hope is that they get it before winter comes around.
"I can deal with heat," he says. "The cold, though? it's just brutal…and depressing. If I didn't have her, I don't know what I would do."
But, unfortunately, this is far from their only fight.
Sometimes people's love for animals clouds the compassion they have for folks in Trey's situation, and they mistakenly believe that Missy would be better off in a "physical" home with a roof over her head than with the person who loves her more than anything else in the world.
The person who saved her life.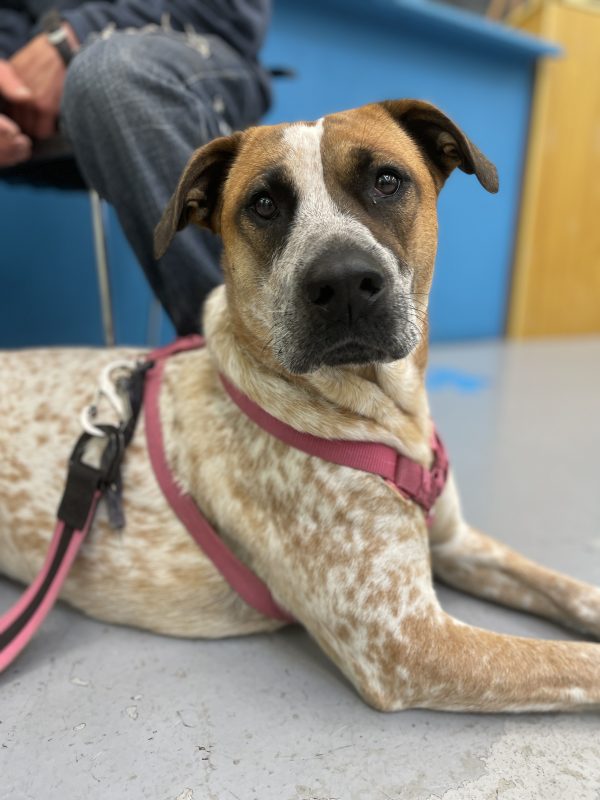 Once, someone even stole Missy and sold her for $60, and Trey trekked halfway across the city until he got his closest friend back.
That right there is love. And why it's important to talk to a person and get a better understanding of what's going on before jumping to conclusions.
At Pet Resource Center, we're here to help anyone and everyone who wants to do the right thing for their pets. The reality, though, is that sometimes people just need a little help. And that is OK.
…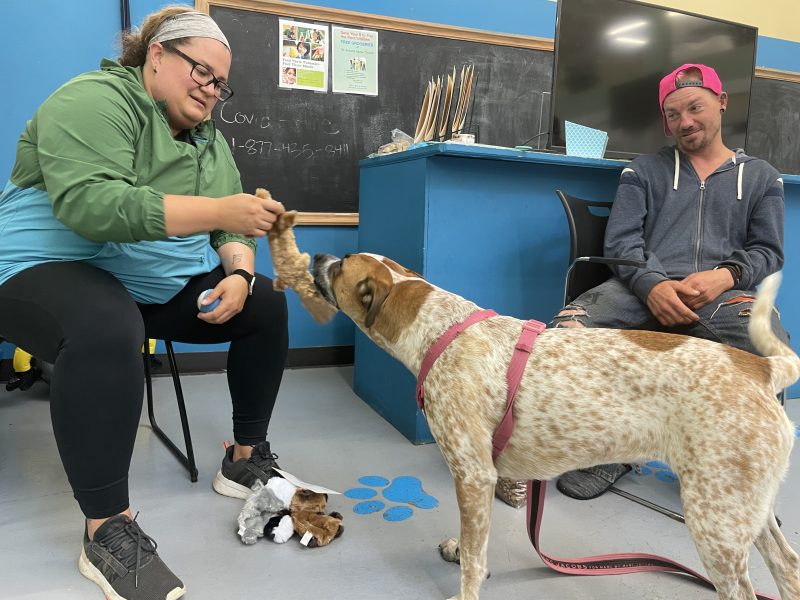 Before Trey and Missy left, we loaded them up with resources we thought they'd need until we saw them next. We got him a Pet Food Pantry application so that he could catch the bus to our clinic and not have to worry about where her next meal would come from.
Now, that bag of food I still have in my car will go on to help the next pet and owner in line. After all, that is the end goal, right?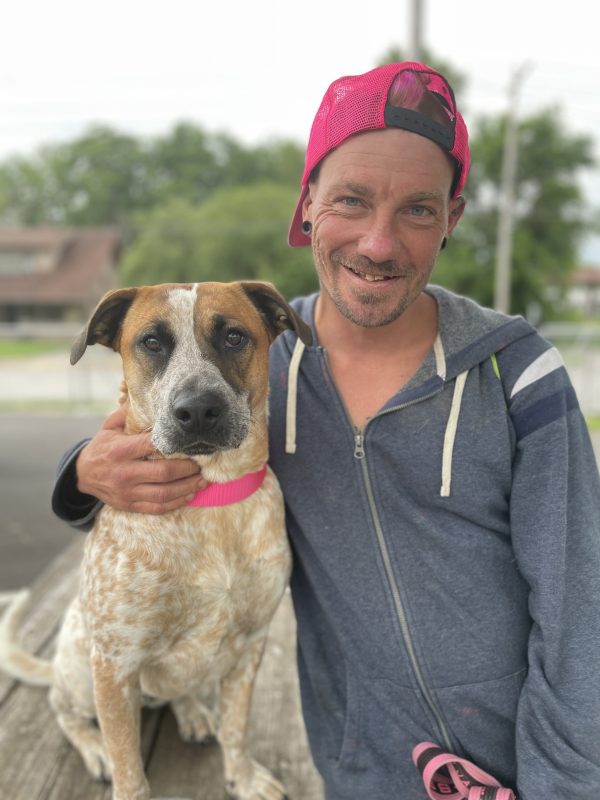 You can help us provide support to families in many different ways: giving a monetary gift, donating supplies, volunteering. Every single act of kindness helps, and it keeps lifelong friends like Trey and Missy together.