We hold a gala every year, but this year's was one for the books.
We looked back on all of the pets and people we've helped throughout the year and asked for much needed funds to continue helping more pets in the future.
In 2019 alone, we saw 13,527 pets in our Wellness Care Clinic, 10,898 pets for spay and neuter surgeries and distributed 26.5 tons of pet food to clients, so we had a lot to celebrate. Five hundred thirty-two guests joined us at Arrowhead Stadium on Feb. 29 and helped raise $200,000 for the pets and people in our community, surpassing last year's statistics by far.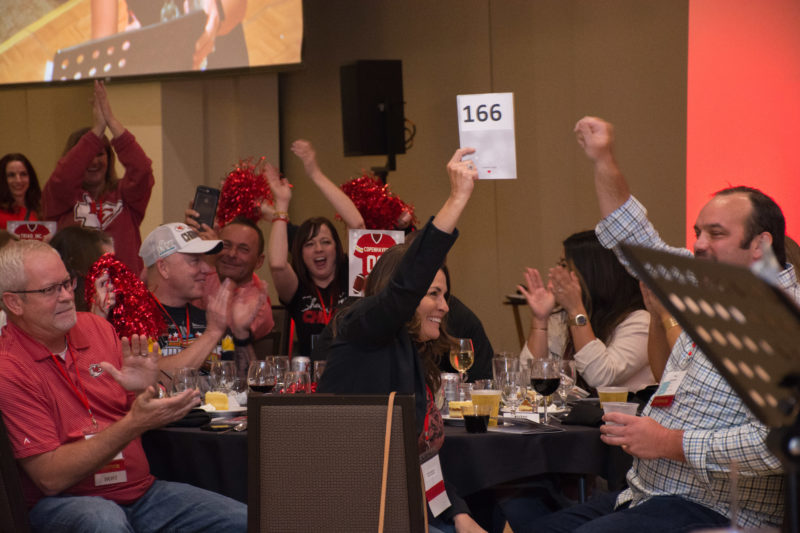 "This event has grown tremendously, so that has been very exciting to see," said Event Co-Chair Cari Pemberton. "I think that the more people that know what all Spay and Neuter does, which is far more than what its name indicates currently, is a good thing because I learn something new every time I tour the clinic, every time I get to sit down and talk to Michelle (CEO and founder)."
In comparison to last year, there were almost 200 more attendees and $41,000 more raised. We raised $27,000 in silent auction and $40,000 in live auction, with 92 percent of the items being sold at full-market pricing or above – something that is very rare in the fundraising industry.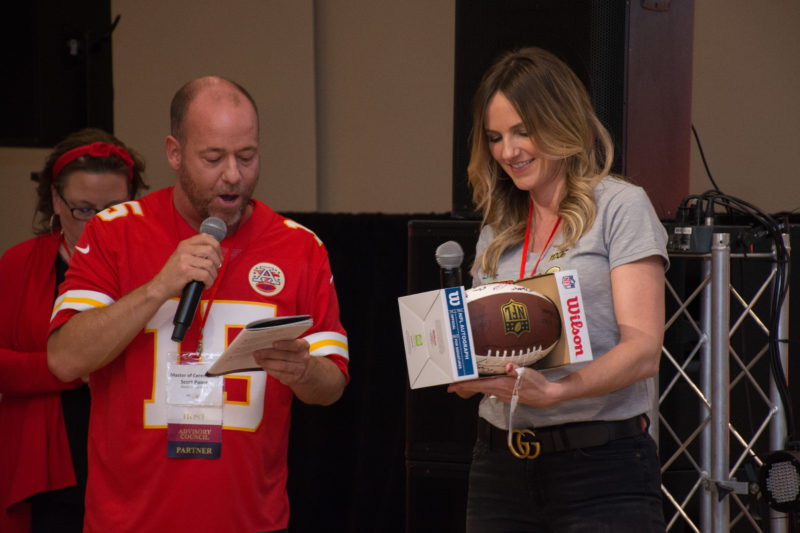 After dinner, Michelle spoke from her heart, and our supporters later bid on everything from a football signed by the 2019-2020 Super Bowl-winning Chiefs to a seven-day trip to Mexico to even a ride-along with Kansas City's one and only Scott Poore of Mission Driven Goods. The auction was followed by live music from The M80s and dancing. And there were, of course, puppies from Wayside Waifs!
"This [gala] seemed a lot more, I almost want to say alive," said Sara McAfee, an PRCKC volunteer and the event's photographer. "Here, it's all together, so it feels a bit more like a family gathering."
And that's exactly what we are. A family. One who came together on this special night to celebrate getting as many pets off of the streets and less in shelters as possible and keeping them in homes with the people who adore them, regardless of their financial circumstances.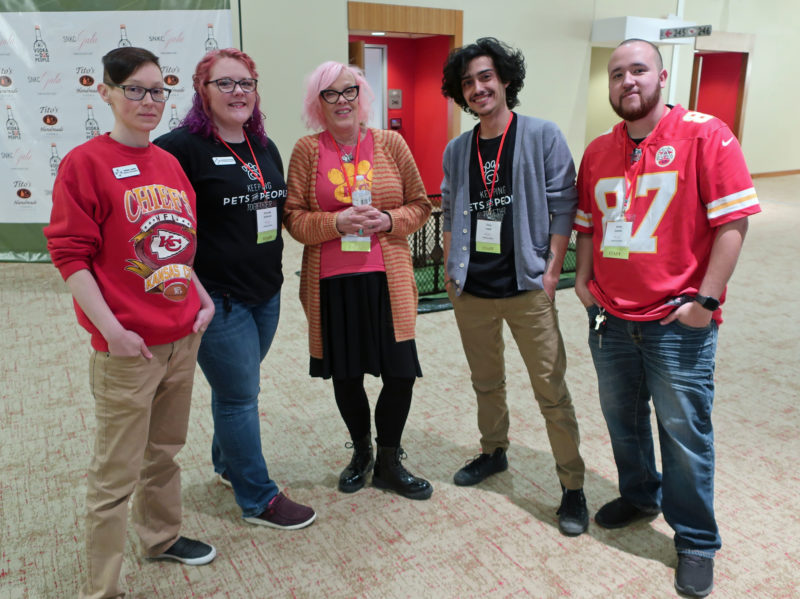 "Everything from the items that we [were] seeing in the silent auction to the video content that we [were] seeing, to the people that [were there], you can tell that everything is just moving forward consistently and growing bigger," Sara said.
PRCKC understands the pure happiness that comes with having a pet, and we would do anything to help others feel the exact same way, which leads us to the biggest news of the night.
Michelle and the rest of our staff were beyond excited to announce the new look of this organization – The Pet Resource Center of Kansas City (PRCKC).

"PRCKC will expand our reach, increase awareness and provide additional resources to keep even more pets and people together," she said.
Many thanks to Rod and Cari Pemberton, event co-chairs, Scott Poore and Jenny Matthews of Q104, this year's co-hosts, Tricia Brauer, auctioneer, and all of our supporters that attended. Thank you for making this night even more special than we imagined.
"The amount of good things that this organization does is boundless," Cari said. "I can't wait to see what happens in 2020 and beyond."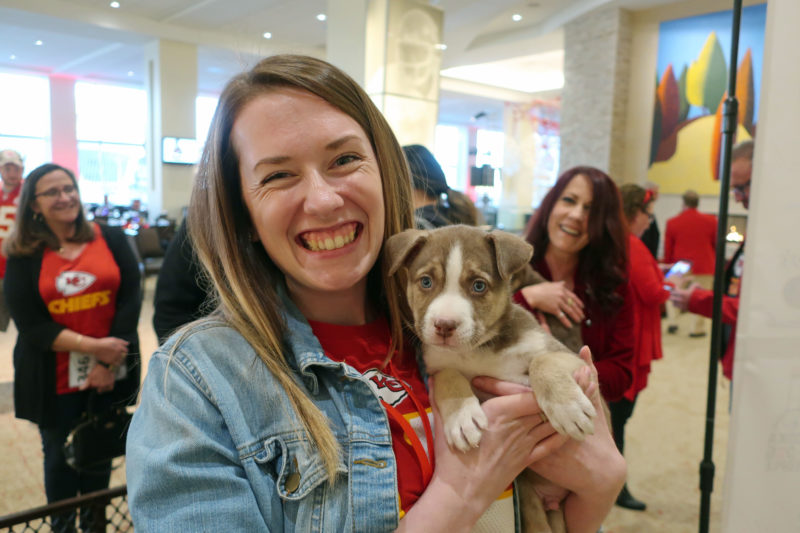 Although saying goodbye to the name "Spay and Neuter of Kansas City" was bittersweet, we are excited to impact many more lives in our community as PRCKC. The re-brand will roll out in May of this year.