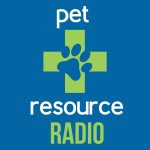 On this episode, we talk with Jennifer Starr of Going With Grace about her work photographing senior or critically ill pets. Then we sit down with our own Dr. Stefani Albrecht to discuss end-of-life care for pets, and how to prepare yourself for your pet's journey across the Rainbow Bridge.
Show links:
Going with Grace, where Jennifer photographs critically ill or senior pets, and also does restorations on photos of pets who've already passed.
How Do I Know When It's Time? — From Ohio State University, guidelines for making the decision to euthanize, as well as a comprehensive assessment of your pet's well-being.
Quality of Life Scale — a more pared-down version of the OSU document, this helps make a basic assessment of your pet's quality of life
University of Missouri Pet Loss Support Group