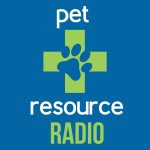 Want to help out pets looking for a forever home? Ever consider fostering? We talk to Morgan Salisbury, foster coordinator for Wayside Waifs, about what it takes to be a foster, as well as the positive impact fostering has on the community and the shelter.
Show links:
German shepherd saves owner's life during a stroke just months after adoption
New Hampshire Politicians Ban Pets From Remote Bill Hearings
Help us keep pets and people together!