Hey friends, we're just touching base to let you know how it's going.
Of course, you don't need us to tell you how strange things have been in KC and the wider world since this pandemic started. Everybody knows what it has been like and, more importantly, what it feels like.
But let us back up just a bit.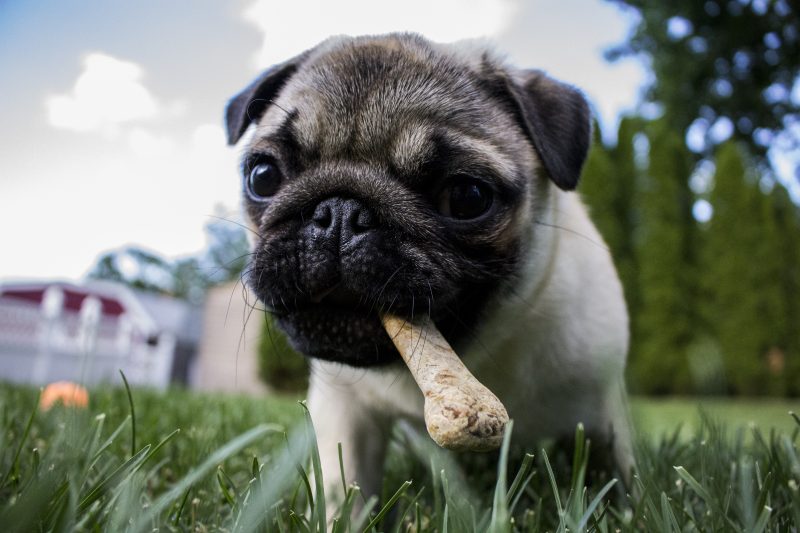 For us it was a shutdown followed by what can best be described as urgent hand wringing. There were questions. Lots and lots of questions. What would become of the pets who need us? Or their people, for that matter. After all, so many of our clients tell us they have no one else. From the aging retiree living home alone except for his loving cat to the homeless veteran who sleeps with her faithful dog nearby – wherever that happens to be – there is no shortage of people who really need their pets. Or who need the kind of help we provide.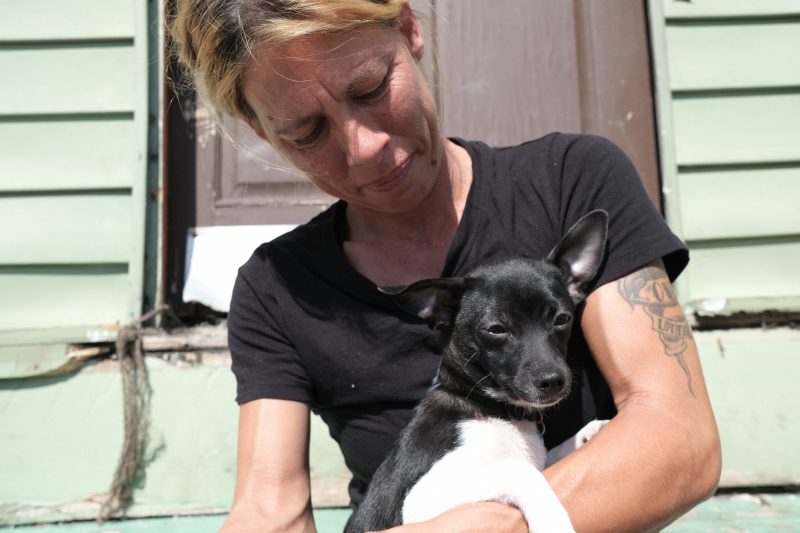 We also wondered if we would continue to exist. Mostly we were concerned for the reason mentioned above. We follow a fairly nontraditional path for a nonprofit. We charge for services to help keep us in business and to also "paw it forward" to those who are not able to pay for the care their pet needs. Although it doesn't come close to helping us bridge the financial gap, those small fees do make a difference. And without a steady stream of pets coming through, it seemed like we might be dealing with something of a game changer. Only not in a good way.
Quick side note: sometimes we hear this: "if they can't afford a pet, they shouldn't have one." We have a couple of thoughts on that. First, if it comes down to a 10 lb bag of dog food – or help with vaccines – we strongly believe it shouldn't be an impediment to someone loving an animal. That's why we're here. Secondly, the other option is a pet in the shelter or on the streets. Or far, far worse.
Fixing the breaks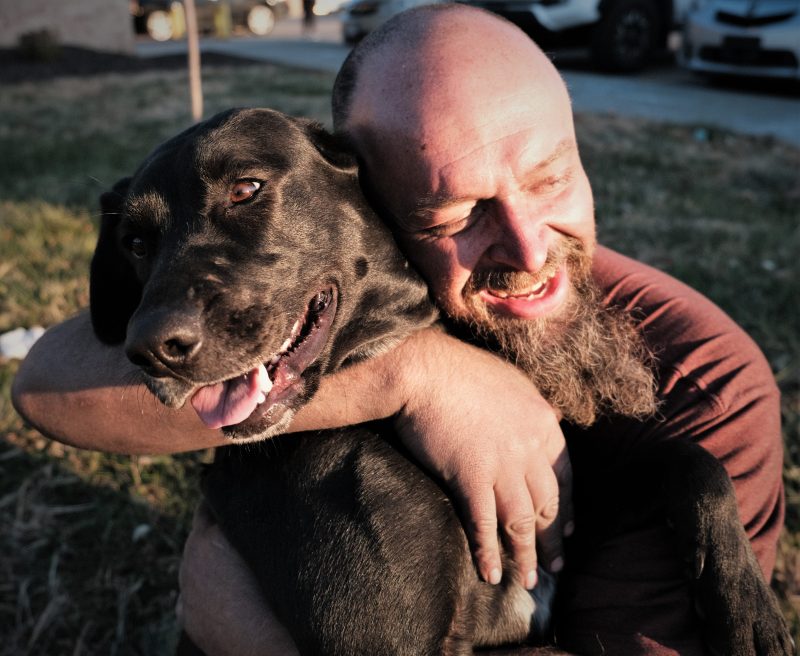 Now we're a few months in; we've been open since April 20 and it has been a blessing to be here. We've helped several thousand animals since then with vaccines, spay/neuter, pet food and other support, including parvo and heartworm treatment, emergency care and even puppy training. As our chief veterinarian said recently: "We reach people [who] wouldn't actually get treatment and care if we didn't exist."
But there have been obstacles …
We've been taken to task by more than a few people over the last few months. Sometimes there's a wait out front. Or our on-hold times can get a little long. The parking lot is confusing.
All true.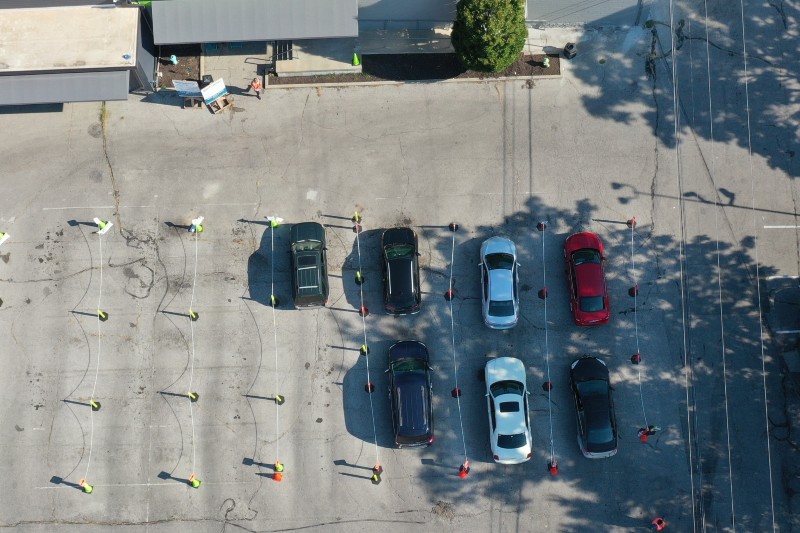 Believe us when we say we get it and we're trying to do all we can to fix this in real time. As in, we see or hear of a problem and we make changes right away to address the situation.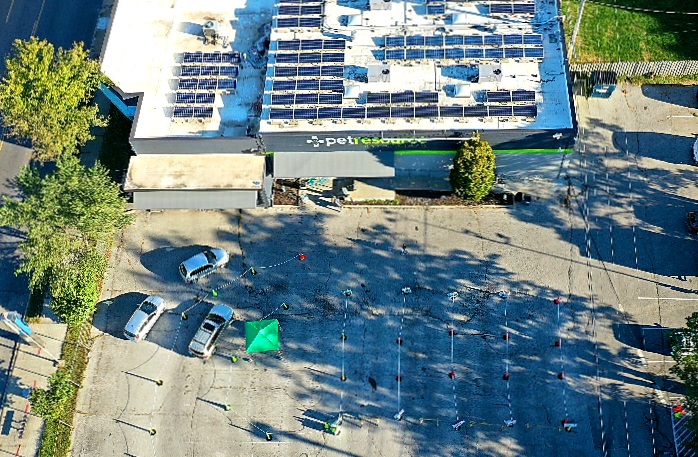 That's where patience and constructive feedback really help. Because the truth is, we've never done business this way and some of it is learning on the go. The system we put in place had to fit into infrastructure that wasn't designed to operate this way. And no matter how many times we pushed shopping carts around the parking lot and tested the phone system and tried to challenge our front desk staff with dozens of phone calls, complicated questions and outsized requests, there was no way we could come close to what the reality of having over 100 cars come through our parking lot each day is like.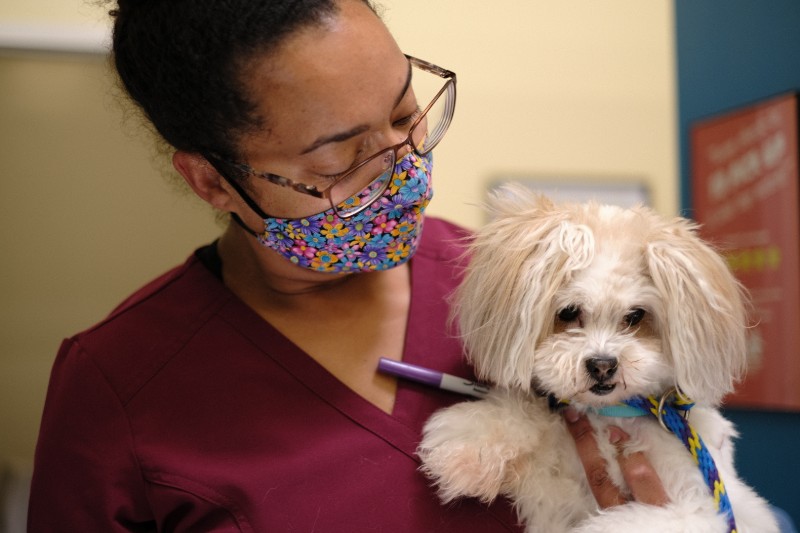 There's also the big, worrying issue of veterinarians. We have two on staff and both are awesome. But … we need two more. The issue is the shortage of docs right now, the likes of which nobody in the animal care world has ever seen. We've had to make the tough decision to send cases elsewhere because we just didn't have the bandwidth needed to help out. And, believe me, that wears on all of us because we want to solve problems for people and their pets. One of our mantras is: "find a way to say yes." Each staff member carries that with them into every situation. And when we can't because we don't have enough staff, that hurts.
Part of the hometown team
All of that to say, we're trying to tinker and update as needed to make everything outside work better. That includes a very recent update to our parking lot so we could help move people through more quickly. It's the fourth such adjustment since April and maybe the biggest change of them all. So far it seems to be working as we'd hoped.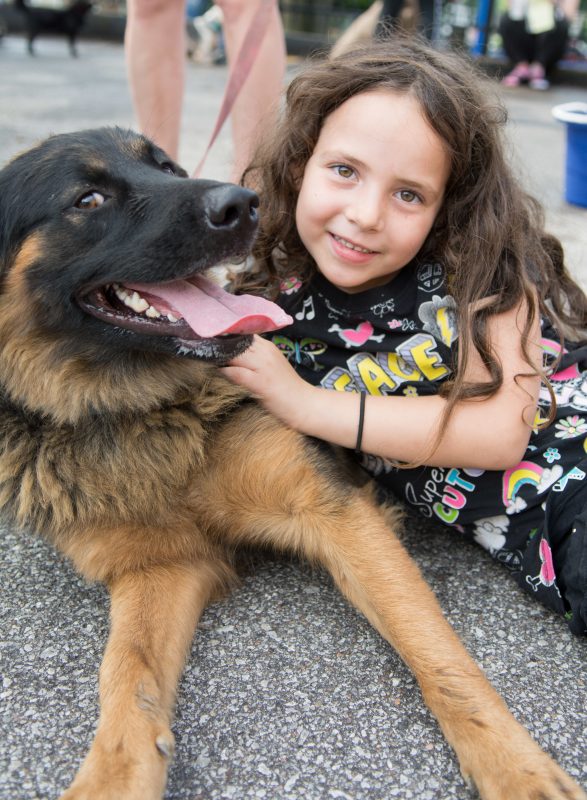 So, as we go about helping as many pets as we can, we want everyone to know that what we really want – what we've wanted all along – is to be of service for our community. Because, honestly, we love our city and we love helping pets and people. Truthfully, we get far more out of this than we ever give.
As always, we also want to know what feedback you have. We really count on having exceptional customer service for every person and pet who comes here. It's sorta our thing.
At the end of the day, we're trying our best – always – to lead with love.
By being kind and helpful, doing what we can for every patient, we are able to reach around 100 pets a day – sometimes quite a few more – with spay/neuter, vaccines, supplies and pet food, education, minor medical care and some support for emergencies.
That's how we keep pets and people together.