Christie McCoy has got some stories.
Though it's not likely you'll get a chance to hear them. Not that she wouldn't oblige if you asked; she's polite that way. But that unassuming politeness is also why she isn't given to saying much about herself.
But if you did urge her to spill the beans …
She might tell you about the time she was mauled by a dog as she got off the school bus near her childhood home. "We lived in the country where so many dogs were dumped," she says. "I got off the bus one day and there was another one so I called to it. As I approached it wagged its tail but then it turned around and bit my face."
The scar near her eye is almost invisible until she mentions it. Then you can see how closely she came to losing that eye.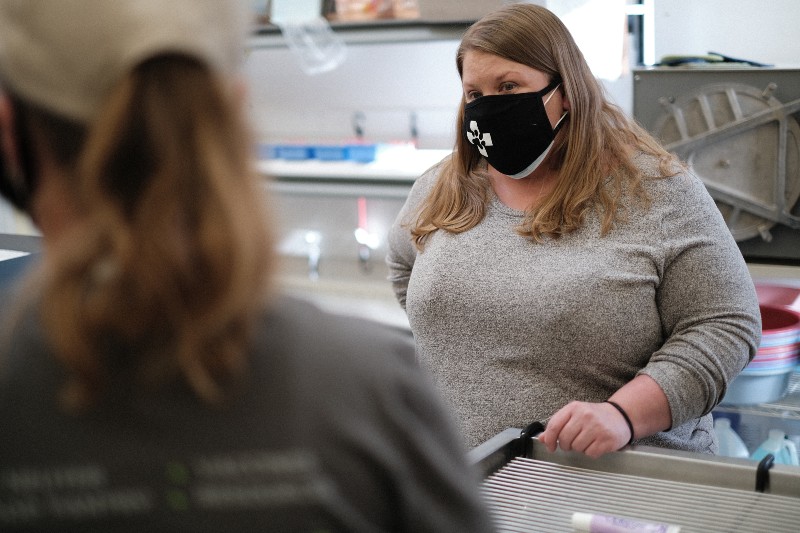 She doesn't blame the dog and even decided – because of always being around and loving animals – that she wanted to be a veterinarian. "I interacted with lots of animals growing up and I would like to think that … one bad encounter wouldn't make me give up on all the others."
You could ask her, too, about her email address, which professes her love of fleas. But who would love the awful little parasites, you'd surely wonder. After all, they're horrible and have caused more human suffering and death than all the wars humankind has fought (rat fleas caused the bubonic plague, which killed an estimated 50 million people).
I've been working in fleas since 1998.

– Christie
But, as Christie adds, jokingly, "I've been working in fleas since 1998."
That's because she is a board certified entomologist (a studier of bugs). And her bug of choice is the flea. She did research in early-phase discovery parasitology as well as working in an ectoparasite efficacy lab. Presumably what she was studying was effective ways to kill fleas, an endeavor we can get all the way behind. That's not all. She has spent some time in some pretty nasty places, too, saying at one point that "I dove into dumpsters collecting flies to determine their bacterial pathogen loads."
Fun!
Christie could also talk about ending up caring for 30 cats, too. While working for an animal pharmaceutical company in Indianapolis, she started doing TNR (trap, neuter, return) for the feral cats in the city. "We did a lot of feral cat work," she says. "We would try to find them homes if they were good candidates."
She also fostered (a lot), saying she thought that was one way to help solve the community cat problem. Reality proved to be different and eventually volunteering in animal welfare took a financial and emotional toll (this is very familiar to those of us in the "business" btw).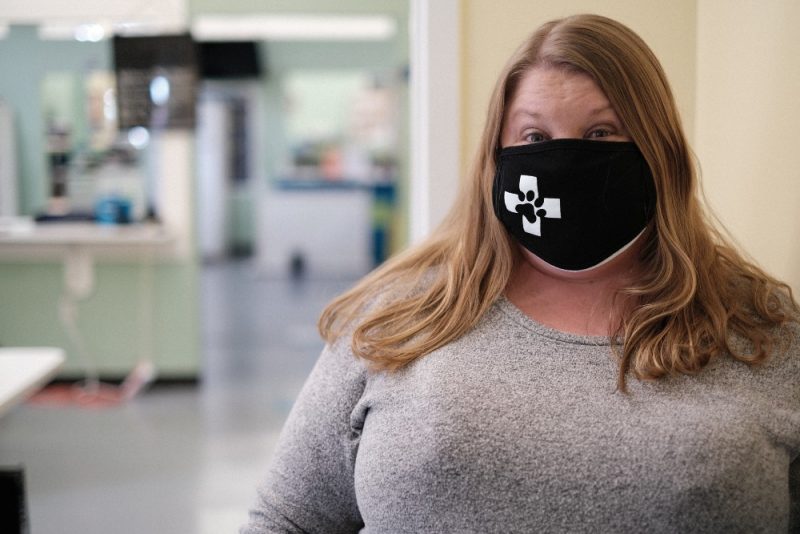 That's when she stepped back … but only for a little while.
Helping is her happy place
Christie moved to Kansas City not so long ago to start a new job. Now she helps assemble, submit and file documents to the FDA and other government agencies around the world to get her company's animal health products registered or to maintain their registries.
But something was missing.
Helping is in her blood, something she says was instilled by her mother. And with many of the people she knows starting families, they were always busy. That meant it was time to meet new friends. "Having worked in animal welfare," she says, "I knew what kind of people I wanted to meet. I wanted to meet MY people."
"It has been amazing just seeing how compassionate everyone is."

-Christie
Her quest led her to, what one imagines, was some pretty significant research (you know, once a researcher always a researcher). She watched groups on Facebook and eventually decided she wanted to try PRCKC.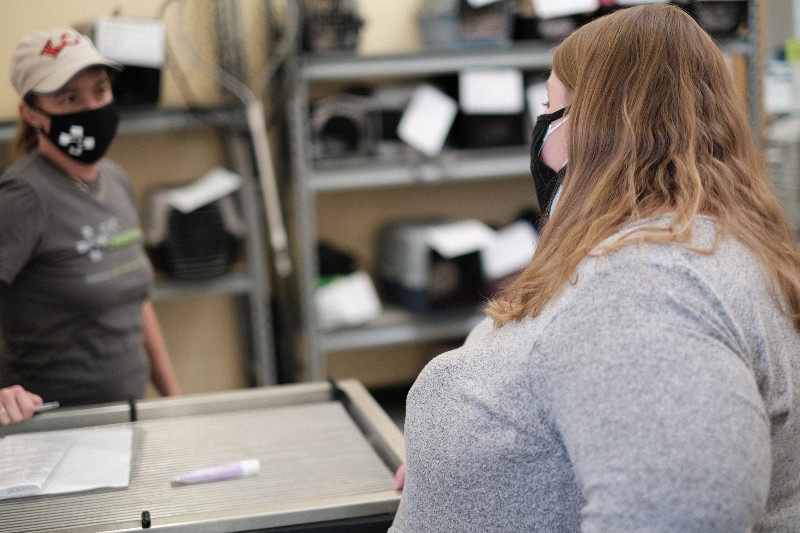 There was something different about what Christie was seeing online, she says. "In addition to the great mission, what is done here is unparalleled in Kansas City. That's because we don't just help pets, we help people, too. [PRCKC] is doing everything possible to help people and using all the resources … to do that."
It has led her to some great people and what she says will be lifetime friendships. "It has been amazing just seeing how compassionate everyone is."
The power behind the passion
Christie, like all PRCKC volunteers, brings a host of unique and invaluable skills to our efforts in the community. All of them, of course, backed by a passion for helping others. And, honestly, our work couldn't be done without her … or them.
"It's not all about me," she concludes. "There are so many people out there and my big thing is that we're all in this together."
Agreed, Christie. We feel like our staff and our volunteers are a small part of a bigger family – our Kansas City family – and all of us are here to do what we can to make life better for pets and the people who love them. Sometimes it's hard but more often than not, it's a challenge we rise to because it impacts others in a way that also impacts us. The toughest days teach us about being better people, about giving as much as we can so that lives are – simply – better. And that makes it all worth it.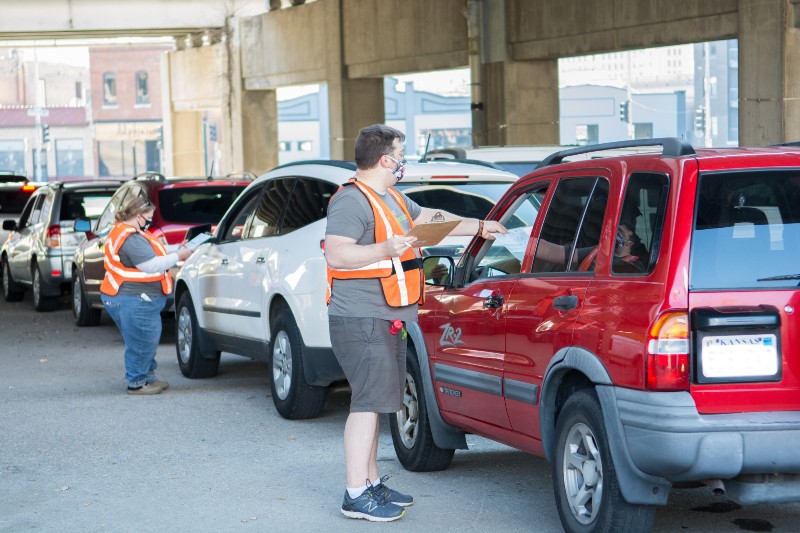 As Christie says, "we just want to help."
If you'd like to come join our family as a volunteer, please go here and look at current opportunities.