As we head toward the end of another year of saying "yes" to clients and providing as much help as we possibly can, we inevitably look back to see how we're doing, what kind of impact we're making in our community, and how far we've come in helping keep pets and people together.
We just finished up the fiscal year, so we're poring over the data now to take stock of ourselves. Here's how it's looking:
In 2021 we saw 35,677 pets, which is the largest number of pets we've ever seen in a single year since we first began this wild ride. So that right there is a reason to celebrate.
And we're growing. Along with helping a record number of pets, we've got a record number of staff to take care of them. We took care of 80,832 phone calls over the past year, and with a beefed up call center staff we can help more people than ever.
With cases of Leptospirosis on the rise, we added that vaccine to our offerings to provide even more affordable protection for pets.
Spearheaded by our amazing doctors, we've begun doing low-cost dentals for pets whose owners might not be able to afford treatment elsewhere.
Same goes for parvo and heartworm treatment; the pandemic has seen numbers for positive cases of parvo and heartworm go up and up. So we've started treating dogs with those issues as well, providing relief for pet owners who might have had to say goodbye to their beloved pet otherwise.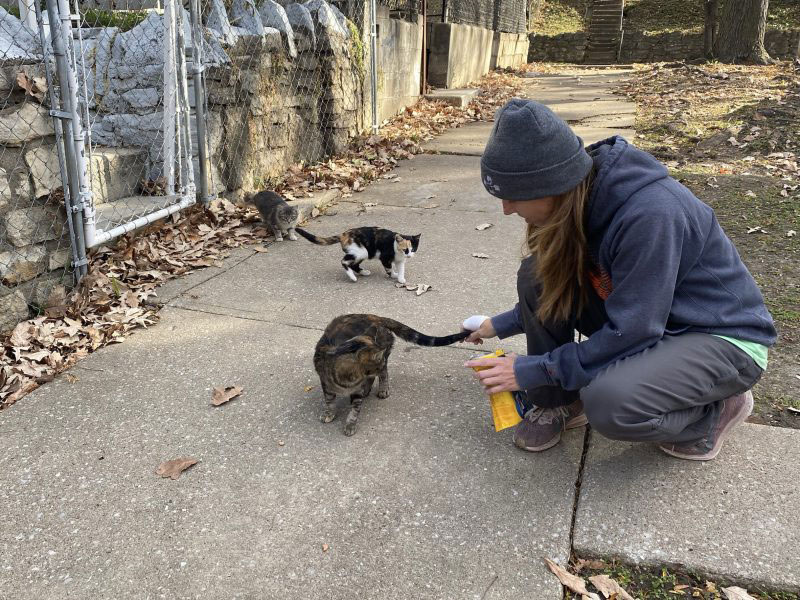 We're a resource for pet owners. It's why we changed our name to Pet Resource Center of Kansas City last year: to better reflect all the ways we help in the community. We're here for you, no matter what you need. Our aim when you call with an issue is to help you however we can. Maybe it's something one of our doctors can take a look at. Maybe we know some other organization that can help you; we refer folks to other groups all the time. We can't do everything, but we'll do everything we can to make sure that your pets get what they need so they can live a long, happy life with you.
And then there's the outreach team. The fallout from the pandemic means that more people need help than ever before. Whether it's pet food or supplies, affordable vaccinations for their pets in their community, or if they just need a little bit of support, we're there for them. 10
It feels good to be able to help like this, to provide support for people who want to do right by their pets. As pet owners ourselves, we've all been in situations that were tight, struggling to make sure everyone is fed and happy and healthy. We don't want anyone to feel like they need to sacrifice in order to make things work. That's why we're here: to be in your corner, to keep you and your pet together, and to honor the bond you have.
What will the future bring? More growth, more change, more opportunities to reach more and more people. We know that whatever comes our way, we can handle it. And why? Because it's all about helping. It's what we know, and it's what we do best. And we'll continue to expand our reach to help even more pets stay in loving homes.