Honestly, it can be emotional here sometimes …
Some of it is from sadness, naturally, but a lot of it is from the overwhelming good that we see from people and animals every day. And not just my co-workers who, I must say, surprise me regularly with their compassion superpowers.
We see it in our clients, too, who often resort to some pretty incredible superhuman stuff themselves while rescuing, caring for and loving animals. And there's always our donors, more than a few of whom come driving into our lot with their cars nearly dragging the ground as trunks and backseats spill over with hundreds of pounds of food, cleaning supplies and other donations meant to help us do what we do.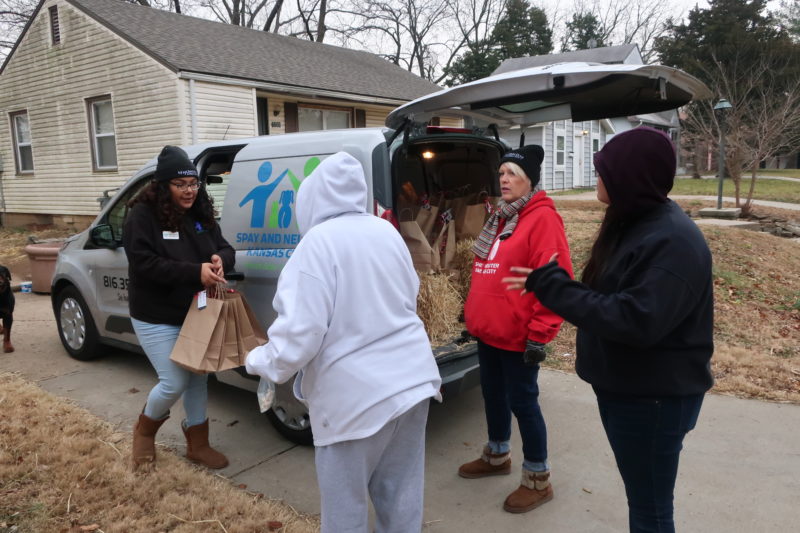 Despite the many good days, there's one that stands above the rest.
A little holiday magic
It was August, a few years ago and miserably hot. Staff were loading a truck as sweat soaked through their clothes. It wasn't exactly the time to be thinking about the holidays.
"We picked up donations at Jet and were unloading them at PRCKC and there was an unbelievable amount of animal toys," explained Ramona, one of PRCKC's community resource specialists. "Then Marlan said 'what are we going to do with all of these' and I said we should save them for the holiday and give them to our people with pets, our clients, the people we love."

That was it. A quick idea in the heat of the summer and a tradition was born. This year will be the fourth.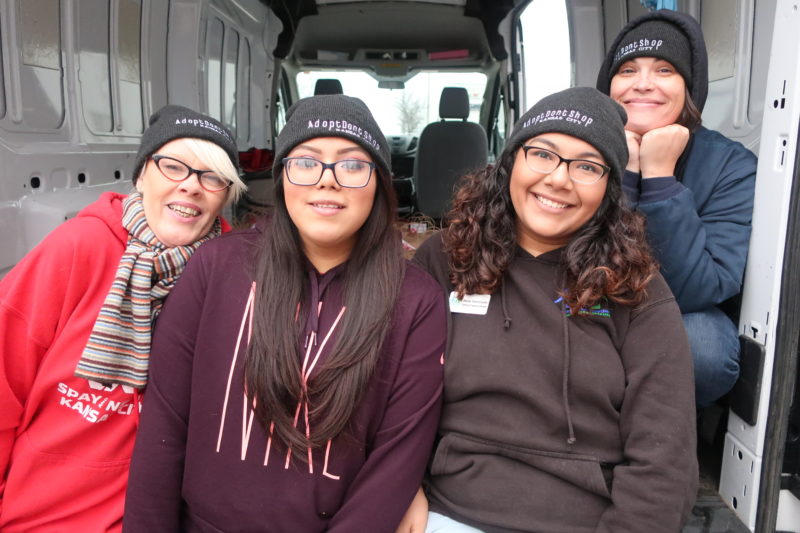 "It's honestly the best day of the year," added Ramona. "We get to go out in the community and just provide toys, treats and pet food to people. They are always very grateful and so are their pets. We love doing it and it makes us all so happy. And we see how grateful they are. People are actually astonished and they can't believe it. We think it's a good way to end the year on a high note."
This year that day is on December 21. We'll be with our partners from Companion Protect, Mission Driven and possibly even a couple of others.
If you're down over the state of affairs in the world, or wonder whatever happened to kindness and gratitude, spending a few hours with us is a pretty good antidote to the often overwhelming feeling that goodness is in short supply. Especially on the best day of the year.