With summer upon us (maybe earlier than we wanted, right?), a lot of folks will have their dogs around the water. And a great many of those dogs will want to give swimming a try. It's a great way to cool off, of course, but also one of the most fun things you and your dog can do together.
Trust me on this.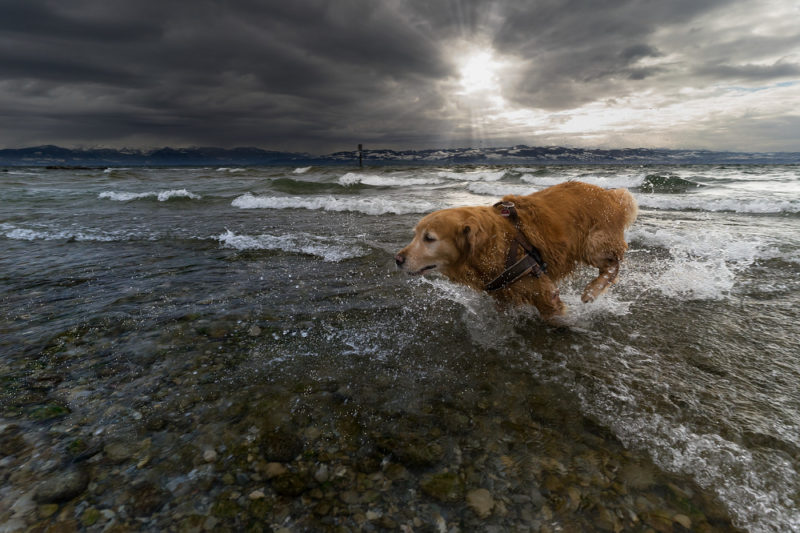 Before you head out to the beach, set up shop poolside, or find a lazy river to float with your favorite canine, check out these safety tips:
First Timers' Fun
For your beginner, it's best to be at a place where the water is calm and shallow. Yes, dogs can be instinctual about swimming but not all are. Better safe than sorry by introducing the concept slowly. Stay away from rivers, deep lakes or bodies of water that have tides. Wading in slowly is best.
Keep your furry pal on a leash while learning. And don't let it get tangled around your dog's legs.
Go into the water with your dog. Stay as long as he or she wants but never, ever force your dog into the water. Not only will this be traumatic and possibly make swimming off limits forever, it can be dangerous.
Think about helping your dog figure out how to use their back legs by lifting up their back end so paddling is easier.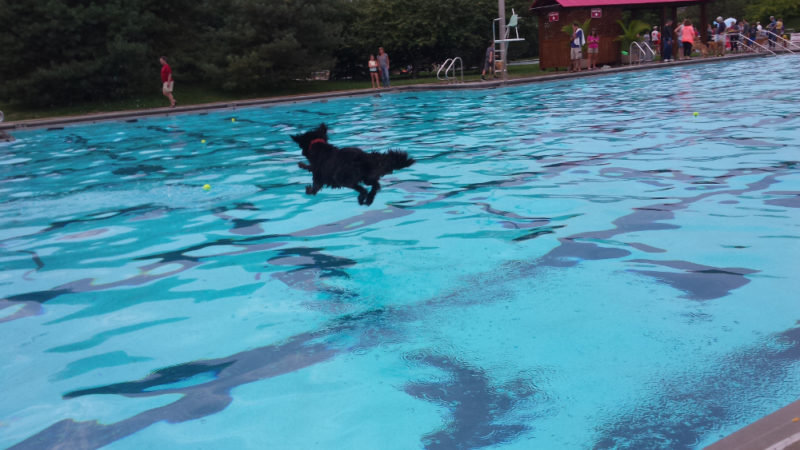 Throw a Pool Party
Always supervise swim time. It's a good idea to keep your pool covered and secure when you're not around so your dog doesn't jump in for a swim.
Make sure there is an easy way for your dog to get in and out and has been taught how to find it and use it.
If you're concerned about your dog drinking the pool water, it's comforting to know that, if maintained properly, it will have no more chlorine than typical tap water. If you have a saltwater pool, it can be harmful to dogs on a salt-restricted diet.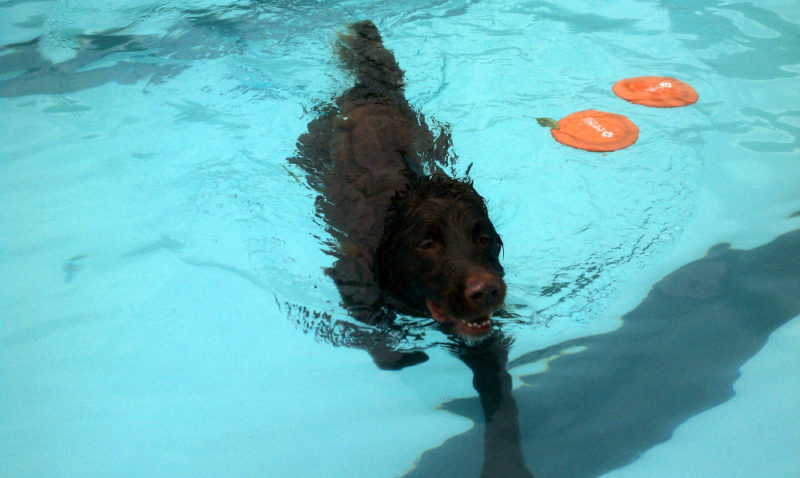 In Rivers, Oceans and Big Bodies of Water
Check for currents and riptides before you let your pooch take the plunge. Even lakes can have currents (underground springs, etc.) so beware.
Get a personal flotation device for your pup. Look for one with handles on top so you can pull your pooch from the water if needed.
Watch out for fishing lures and hooks.
Stay away from blue green algae. It can cause dogs to get sick.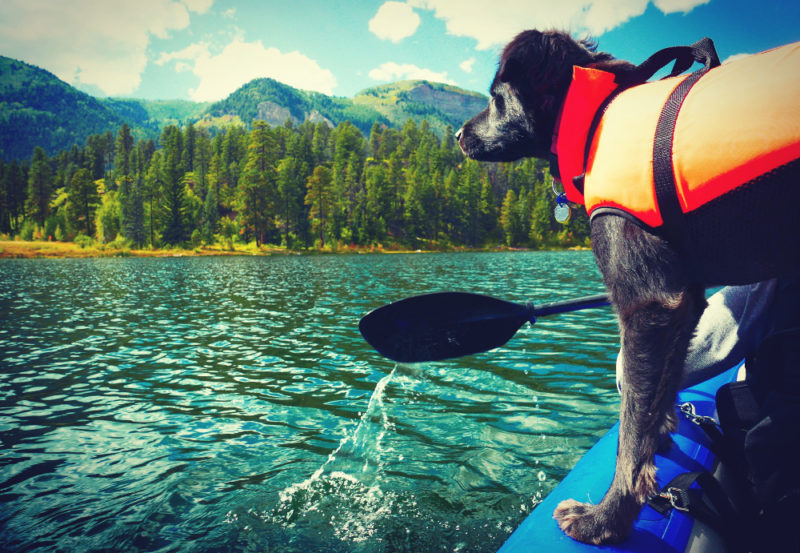 Finally, regardless of where you swim or how experienced your dog is, never leave him or her alone in the water. And after every swim, rinse your dog off with fresh, clean water. Then dry out their ears to prevent infection.
Now go enjoy. Safely!