Marie was trying to give her dog, Precious, away. "I need someone to take her," she said without looking up.
Surrenders – that's what people in our business call it – happen for a lot of reasons and, typically, none of them are good. An owner has passed on and family can't take care of the pet, a high energy animal doesn't get enough exercise and overwhelms a new pet owner, changes in living situations demand it or, probably the biggest reason of all, day-to-day economics of feeding and caring for a pet.
Marie hadn't come to her decision based on any of these (mostly). That didn't make it any easier. As she held her little dog close, her pain was palpable; her voice barely audible as she told her story.
"She stopped eating," Marie said. "I knew it was getting serious and that she was in pain. All I could think was that someone could help her more than I could."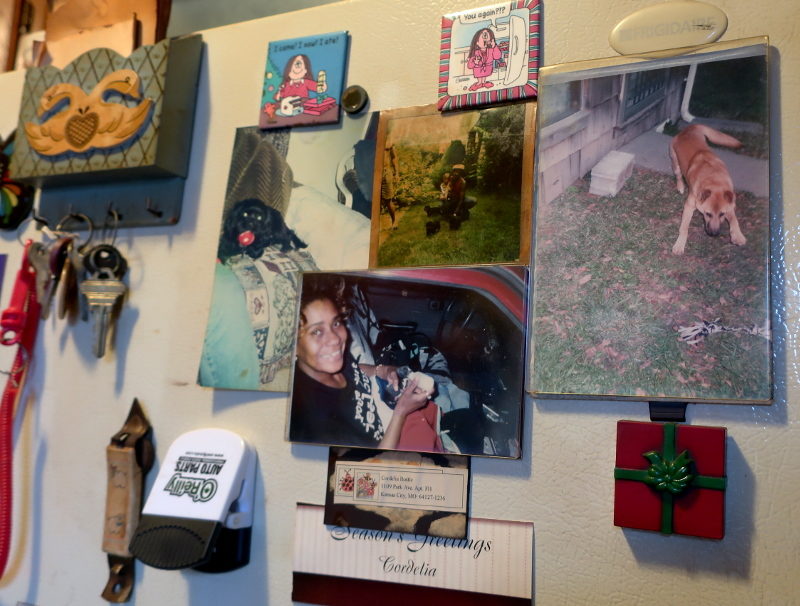 Think about that for a moment. Marie – who has struggled with her own health issues in the past – loves Precious so much that she was willing to surrender her so the little poodle mix could get dental care and feel better. "
She showed up at PRCKC in tears. "I love her," she admitted. "She saved my life. I was undergoing chemo and I was so bad I didn't even want to drink water. I needed something to get me up and [Precious] did that."
This is something we see fairly regularly at PRCKC. Good people who love their pets come to a point where an emergency or urgent issue crashes head on with financial reality. The only choice, then, is to let a loved one go. Frequently that means those animals end up in a shelter just so they can get the care they need. And that's what Marie thought she needed to do … lose a friend she relied on and loved so that friend could get relief from her pain.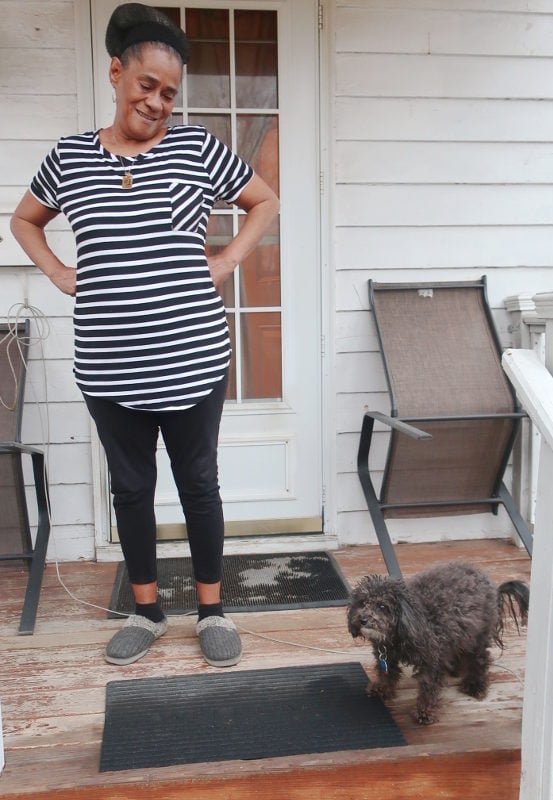 "I didn't want my dog to suffer," said Marie. "I've had teeth trouble myself so I know how awful that is."
It's heartbreaking to think about. Marie was willing to accept this loss so Precious didn't have to continue on with her pain. It's exactly why we have a shelter diversion program that focuses on more than spay/neuter or wellness care. PRCKC also provides support to struggling pet owners in other ways. In their time of need, we want them to have options because we know, with a little nudge, a dog or cat can stay in a loving home; that results in one less space at the shelter being taken so a truly homeless pet can have a place to stay.
That's why we say families are better together.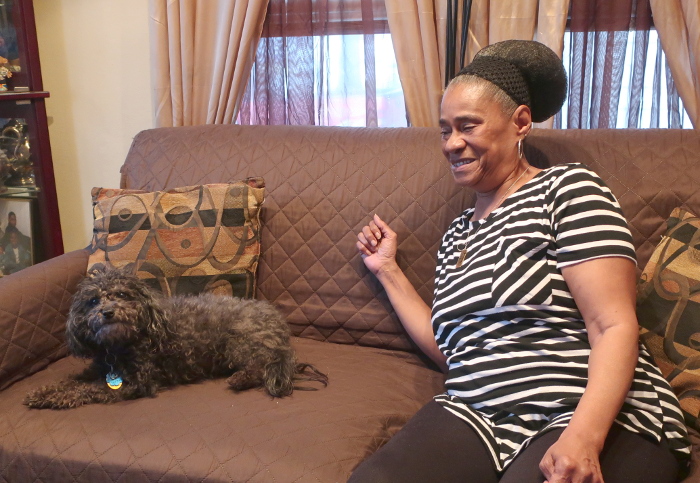 "I'm willing to do anything to help for what you've done for me," Marie concluded.
Our mission is to keep working in the community so that everyone who wants a pet and can love and care for them should have that opportunity. Even if that means they need to turn someplace else occasionally to get a little help. It's a small price to pay to keep making steps toward our goal: ending pet homelessness.
And … it's why we're here.