Sometimes, I look around and wonder how so much could've happened in such a short amount of time.
…
I came here in September of 2017. At the time, I was one of 21 full-time employees for an organization that was helping between 16-17,000 pets a year. Our name was Spay and Neuter Kansas City, but we did more than our name would indicate. Our outreach team held off-site vaccination clinics. We had a wellness center that vaccinated dozens of animals each day and, of course, true to our name, we were spaying or neutering 50 or 60 pets four days a week.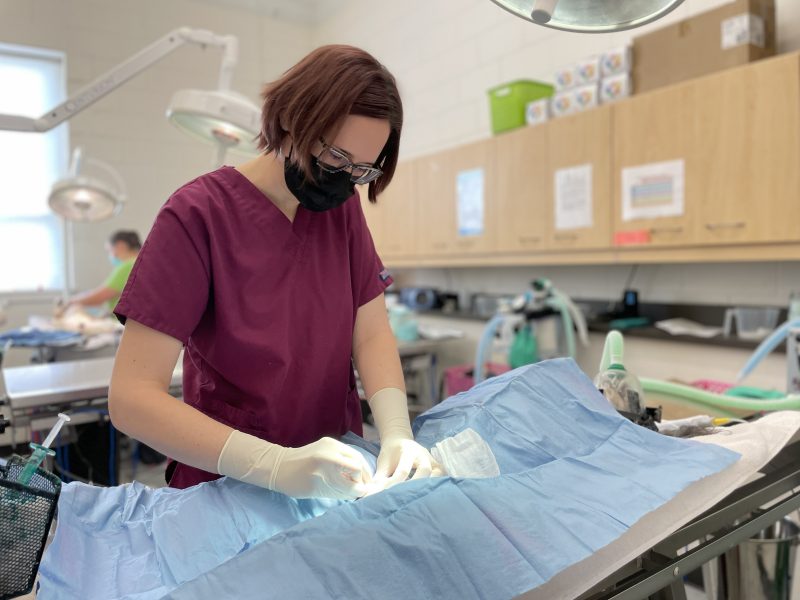 At the time it felt like a lot. Little did I know …
Next stop, 25,000
A year and a few months later, as 2019 rolled around, the shelter intervention strategy (keeping pets and people together) was gaining steam beyond our walls. More and more organizations were doing it and the concept was getting some traction in our community and across the country. 
That didn't reduce the number of pets coming to us, however. We were expanding services into houseless communities, developing partnerships around the metro, working with shelters, rescues, churches and suppliers to get help distributing more resources, toys, supplies and, most importantly, pet food.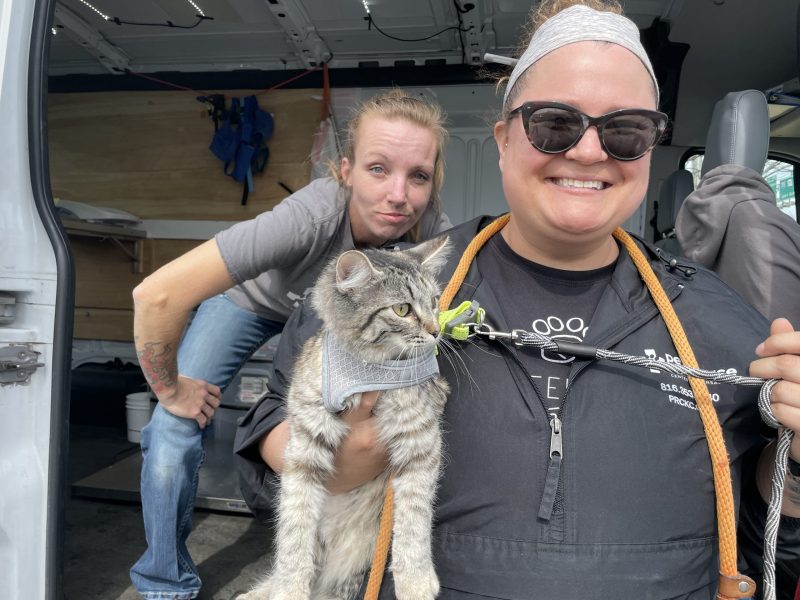 When the dust settled on 2019, we had helped just over 25,000 pets for the year. It felt good to know this team, our volunteers and all the wonderful people who support us had such a substantial impact in our community. 
It didn't feel like it could go any higher. We were at capacity both in terms of staff and space.

Then, a pandemic …
Early in 2020, we got the news. A weird new virus was sweeping the globe and places like ours were forced to close. We didn't do so for long, though. With emergency response training from FEMA, our founder and CEO, Michelle, figured out how to use a skeleton crew to open up for drive-through vaccines. Soon enough, we had a parking lot full of cars. 
It was clear pet owners in the metro needed help. So we did what we could to be there, also tapping every connection we had looking for pet food because demand was surging. Within two months, we had surgery up and running and were back to nearly full capacity. We also took the opportunity to change our name to Pet Resource Center of Kansas City. After 18 years as Spay and Neuter Kansas City, it felt like the right time. It also seemed to more accurately reflect who we were and what we intended to become.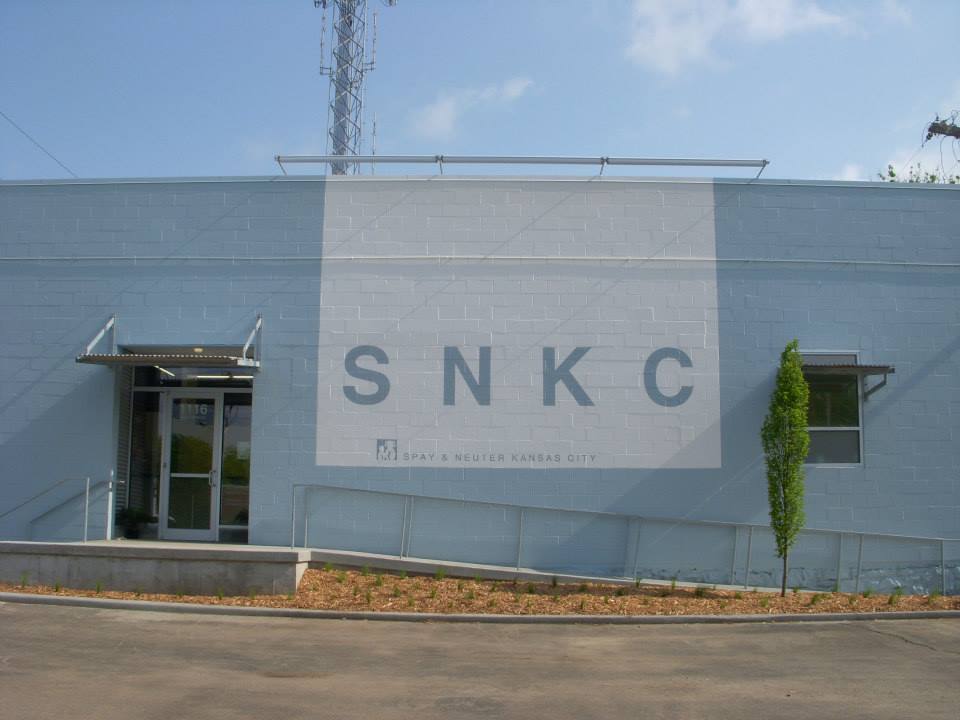 There were challenges along the way. Many, in fact; however, with the help of our community, we were able to help over 23,000 pets and distribute over 40 tons of food. And the hashtag, #strongertogether, was born and the people of Kansas City proved that over and over.
Onward and upward
With the pandemic still rolling, we fully embraced our parking lot strategy so we could keep seeing more pets. It wasn't without a few hurdles along the way. In fact, we changed it multiple times until we got the space and flow maximized based on the limitations of our parking lot. What we learned was that we could do drive-thru for almost everything, which, as it turns out, makes us even more efficient. This made the goal of reaching more pets a reality.

When we wrapped up 2021, more than 35,000 pets were seen in one way or another by PRCKC. 
As we sit here, now, half way through 2022, we're on target to blast past the old record we just set a few months ago. On our horizon, we see a time when we see more than 50,000 pets in a year. It's both exciting and a little bit scary. Though, always, we're just glad we can keep adjusting to what is needed by our community. And that we have the support to help make it happen.
If we go strictly by the numbers, there is no doubt PRCKC has exploded in the last five years. We've doubled staff (42 right now), more than doubled the pets we help each year (more than 35,000), and have expanded services substantially (now doing dentals, offering urgent care, performing heartworm/parvo testing and some limited treatment, and scheduling curbside appointments). Working with an army of volunteers and having great partnerships have allowed us to provide pet food to more families struggling through hard times, which means more pets in loving homes vs. stuck in shelters.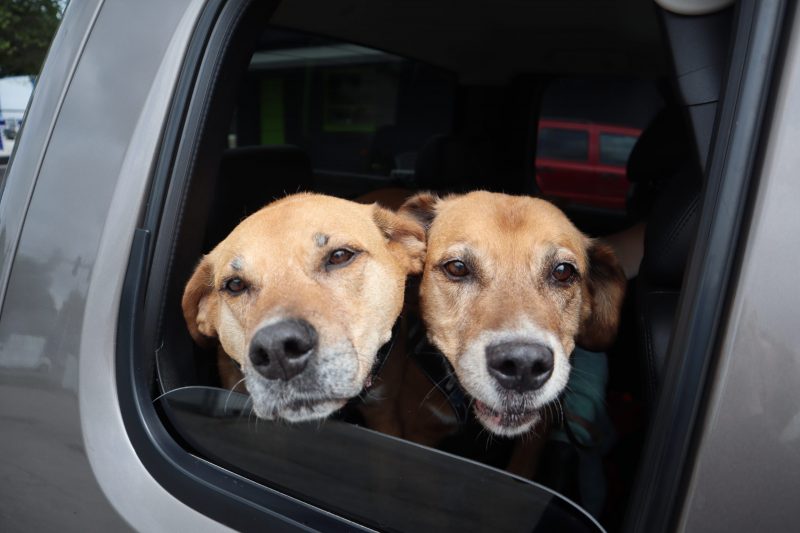 If you asked us five years ago what our limit was, we wouldn't have said it was 35,000. Or 50,000. We might have just shrugged our shoulders because we thought we were already there. But you tweak the way you do intake, or having pets in the parking lot vs. people and pets in a waiting room. Or get a mobile unit in the community several days a week to reach people who can't make it here. As with a lot of things, you don't know until you try.
And we will try. Always. Because that's why we're here.