Katy and Nick had been through this before. More than once.
So when Hurricane Laura was forecast to come ashore packing the highest ever recorded winds for a storm hitting the U.S. mainland, they decided to heed the official warnings and packed what they could for a fast trek north.
Although Katrina deservedly got the attention of the world when it flooded New Orleans and left more than 1,500 people dead, it was Rita, in 2005, that hit Lake Charles, Louisiana, with such incredible force that it leveled small towns and changed how communities constructed their buildings as well as their response to official warnings.
As one long-time newspaper reporter said after Rita, "My personal experience from Rita convinced me that this time, when they tell you to leave, you'd better leave."
And that's exactly what Katy and Nick did.
They managed to fill a Chevy Suburban with three adults, two children, four dogs and a betta fish. The hardest part, said Nick, was leaving family and friends behind. But, Katy added, they had to do what they could to protect the kids.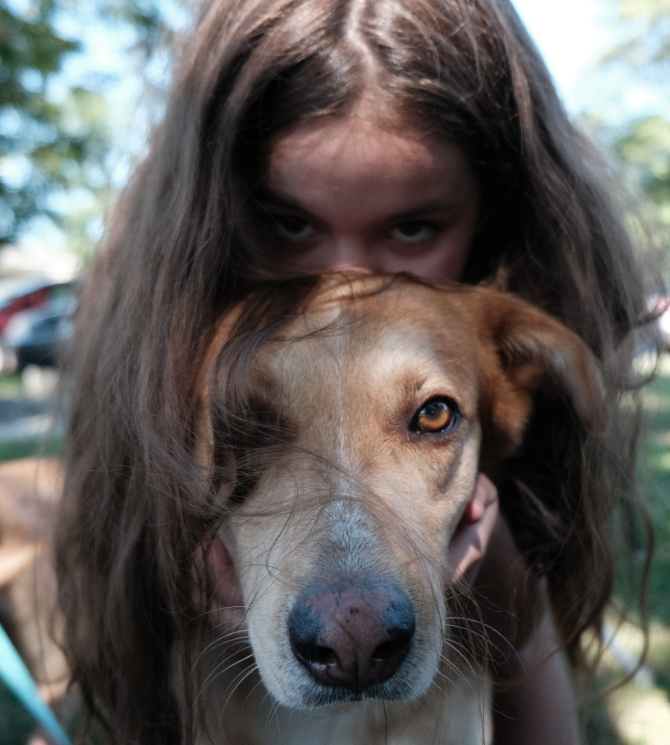 Hitting the metro
When they arrived in KC, they tried to find boarding for their dogs so they could stay with an uncle who lives in Merriam, Kansas. They quickly ran into a problem that stopped them in their tracks: because of the storm, their veterinarian back home in St. Charles was closed. Everything in their town was. And without proof of vaccines they couldn't board their dogs.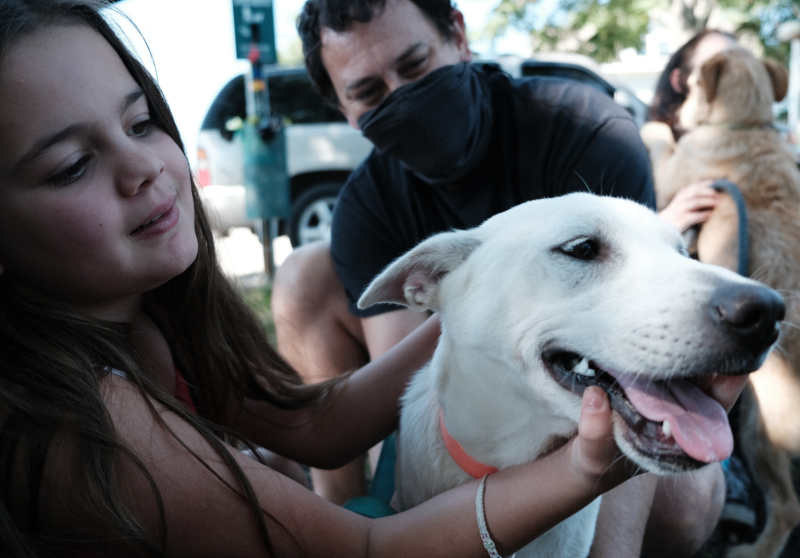 They turned to hotels and, surprisingly, found one that agreed to let them have their four dogs on one condition. The dogs had to be kenneled when they were inside. Only problem was they didn't have four kennels and didn't want to buy them — they didn't know how long they'd be here and when, or if, they'd have work again when they went back home.
Saying yes
We believe one of our guiding principles is to always find a way to help. Even if there is a service or some kind of support we don't or can't provide, we try to lead our community members to someone who can.
When Nick and Katy did a search, they came across us and decided to reach out to see if there was another dead end awaiting them … or some good news on the other end of the line. And like our phone staff do hundreds of times each day, they found a way to say yes.
"It's truly amazing to be able to help good people do a good thing for the pets they love," said Anna, who took the initial call. "Despite the near-impossible circumstances, these folks would not leave their pets behind, and that's what it's all about."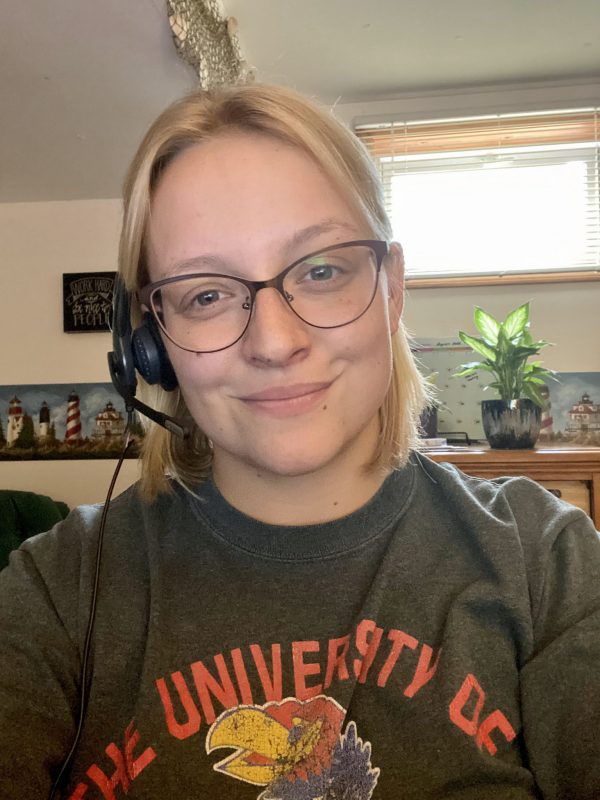 When Katy and Nick arrived with everyone in tow, they couldn't believe how kind people in Kansas City were to them. "Our community might be without power for six to eight weeks," Nick said. "So we might have to find jobs. Maybe. It's great how people here have helped us and we think it's just such a blessing."
Our outreach team got them kennels for the dogs as well as some de-wormer since one of the dogs was exhibiting the tell-tale signs of an infection. It made them feel like they weren't alone, Katy said, even though they were so far from home.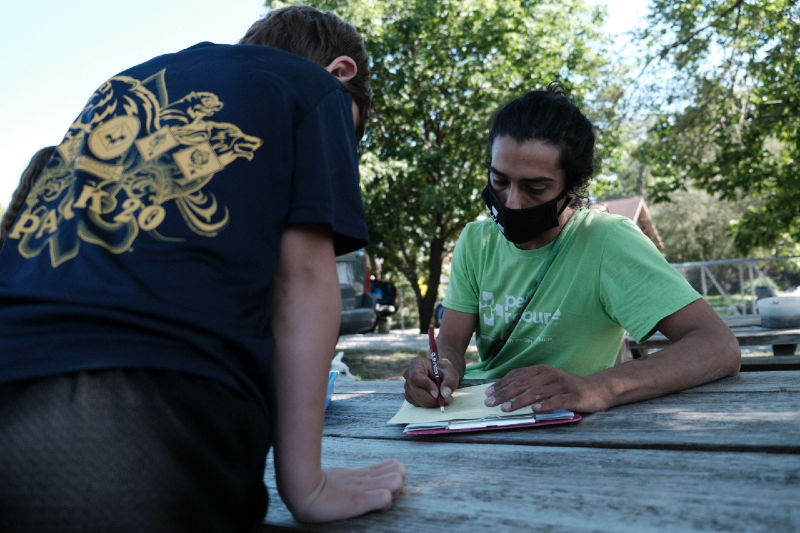 Headed back
Once the family was set up, they settled into the hotel only to find that their dogs weren't having any of it. They barked enough in the kennels that the family decided to leave so they didn't disturb the other guests. When they brought the kennels back and thanked us over and over again for being so generous and helpful, Nick said the family would make their way back. It was worth a try, he mused. "We're just going to head home now. But we're so thankful to you and the rest of the community. I love it up here."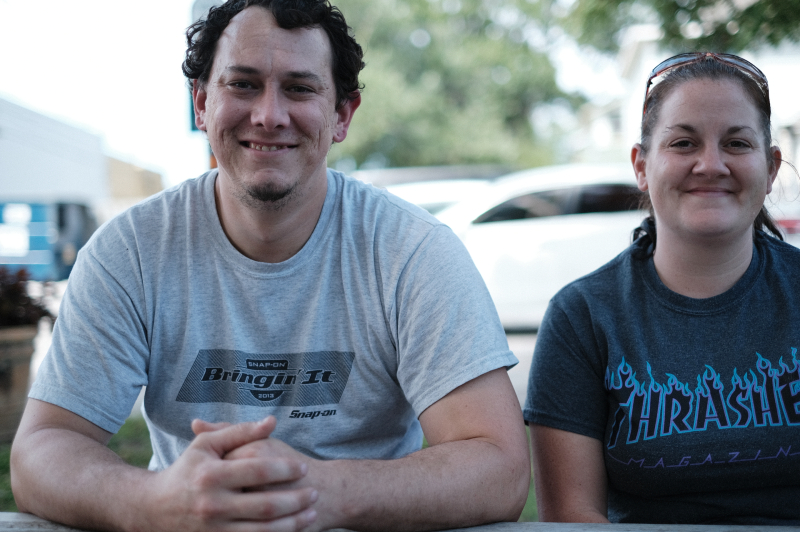 Although this isn't a story filled with life or death emergencies or incredible heroics, it does remind us of how important our animals are to us. And how important it is for us to be there for people and their pets in times of need. Our dogs and cats (or lizards, parrots and gerbils) give us comfort, joy and love. And while they need us, I'm betting most of us find – especially in times of crisis – that we need them far more.
Regardless of what life throws at us, difficulties seem less so when we have the love or our pets. And as we all make our journey through life, they are made easier by the kindness of not just our pets, but the strangers who give us a little push along the way.