Everything's different.
We show up later, for one thing. The sun is already up when we get here, and has been for a little while, which makes the empty streets feel even stranger. Troost, normally bustling with traffic, is nearly silent, except for the occasional bus. It's unsettling because this is our home; we get used to the sounds of our neighborhood, of our community around us. What's this empty movie set doing outside the window, and where's all our people?
What else is different? All this distance. Normally our lobby would be full of pets and people, of commotion, of puppies licking faces and dogs meeting each other and cats reaching their paws out through the door of the carrier. Now we have stacks of supplies and a command center. All the chairs are stacked up. The lights are mostly off.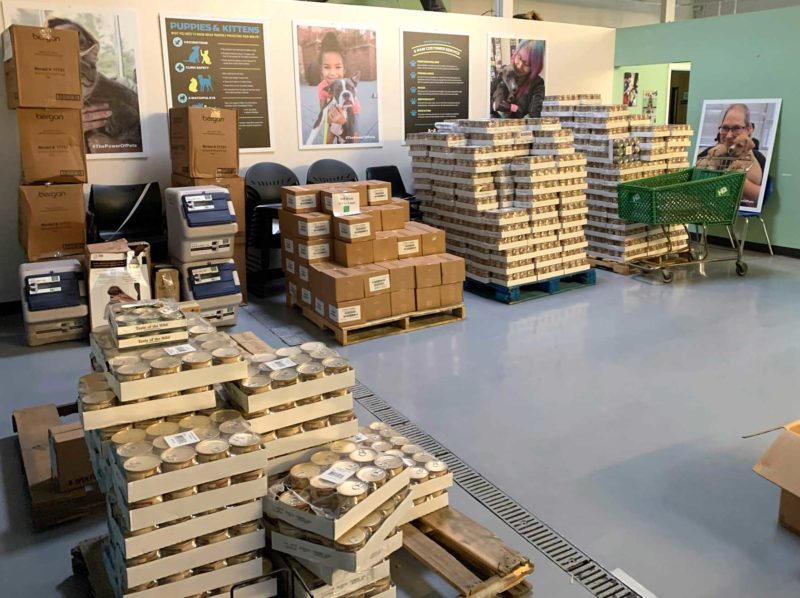 Working in the nonprofit sector can be hectic and draining, but seeing the result of your work gives you the strength to keep moving. Seeing the bond between pets and people can be a very fortifying experience. We see those results a lot less because we're so far away from everyone. We have been relying on each other for strength, those of us on the skeleton crew that's left. We have private groups and chats on various platforms to stay in touch with those who were laid off when we had to shut down, because we love and miss our friends, and we want them to be back with us as soon as we can get back to work.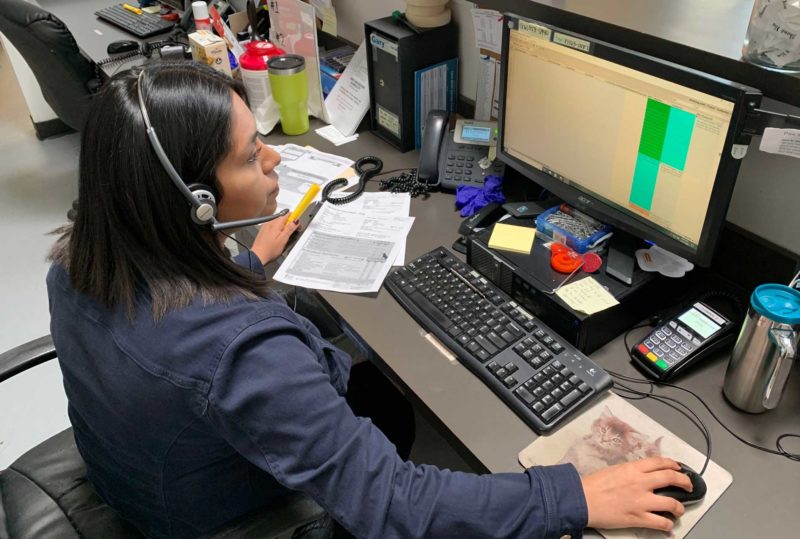 Everything's the same.
We prioritize public health and safety, just like we always have. That means most of our services are shut down for the time being. It just isn't safe enough for us to move forward as a high-volume clinic. Before the pandemic our biggest concern was making as big of an impact as we could. That hasn't changed; it's just that we're limited, so the way we go about it is different.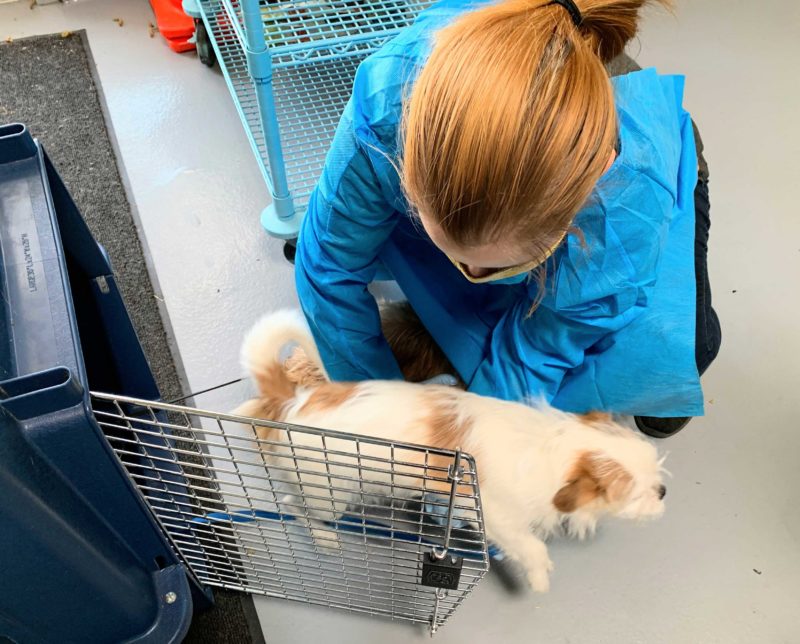 Here's how our zero contact system works. Folks pull up into one of 3 stalls we have set up in the parking lot. They call a number we have on a sign posted outside, and we confirm what they're getting done, how they're paying, and what the procedure is. Then they put their puppy or kitten in one of the kennels we have out front (which are sterilized after each use), and after they return to their car, we come out in our gear to get the pet, bring them inside, and give them the services they need. Then they go back in the kennel, we collect payment either over the phone or via a cash box (also sanitized), and the owner can come grab their pet. Easy peasy, sort of.
It can, of course, be frustrating to have to do things this way, especially with the amount of services that we could be doing, but we are where we are. We approach each day with clear minds, trying to remember the goal here: finding new ways of doing things that are more efficient, allowing us to do more, safely. Growing our network of volunteers willing to help us with outreach, now, when folks need it the most. Building up, up, up. Always up. We've suffered a blow, but that happens. It's how we get up and move forward that matters.
So, in this way, nothing's changed at all.
Another way nothing's changed?
Every puppy, every kitten, gets love.