One morning not so long ago it hit me.
I was in the parking lot, a place I'd been hundreds of times, maybe thousands, taking pictures, helping clients, arranging cones, directing traffic, whatever was needed to keep everything moving.It's not my normal job at PRCKC but this is the kind of place where everyone jumps in when and where they're needed.

That's when it happened.
…
These days the cars (which means patients) keep coming and coming. No complaints. It's why we're here and why we've designed everything the way we have. It means more help for more pets. For those of us on the back side of the building – the admin side – being out there is a chance to spend time face-to-face with the people who bring their dogs and cats to us.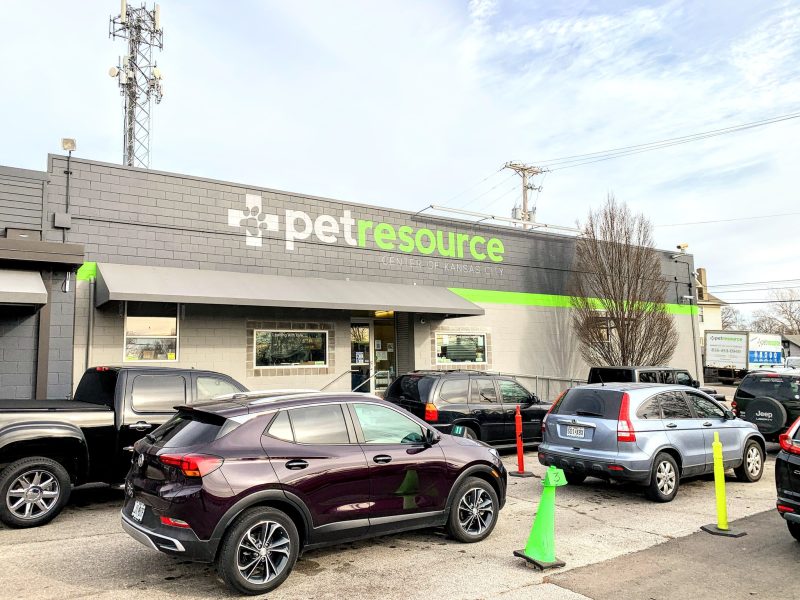 Honestly, to them, it must look like chaos. Maybe sometimes it is. But our team are real pros at moving people in and out, providing kind, thoughtful support and information, and keeping that line going (most of the time except when there are emergencies). It's how we're able to provide help to roughly 200 pets a day.
I'm not kidding. Two hundred a day…sometimes more.
As I walked to a car to take a dog from someone I didn't know, she looked up at me and then turned to her dog and wrapped her arms around him. Not a quick hug, but one of those that was meant to say "I love you; you mean everything to me." I know that hug because I give those to my two dogs, Monkey and Oggie Doggie. They go on for a particularly long time when it has been a tough day here. Say, when we see a cat hit by a car or a dog who has been shot.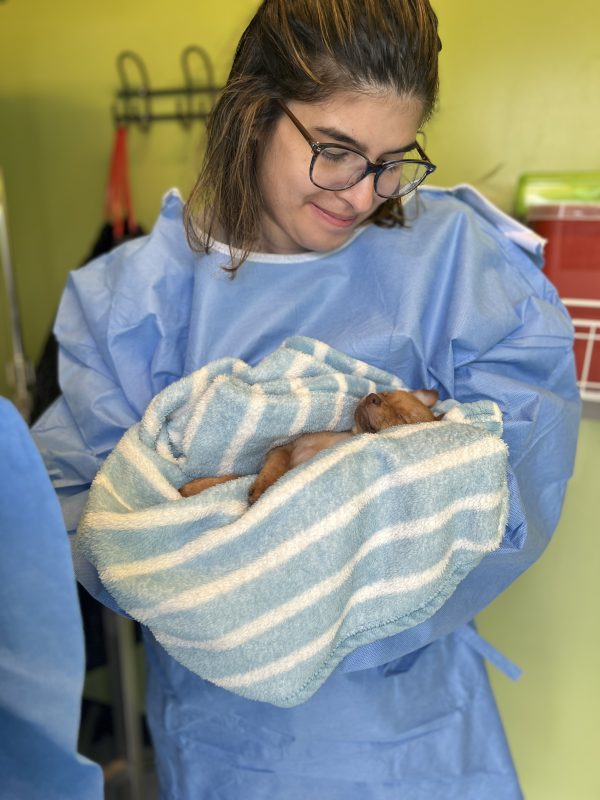 That's when I realized that we're strangers to many of the people who come here. But here's the thing: they trust us with the care of someone in their life that they love as much as I love my pets.
The client greeted me with a smile and a cheerful "good morning." Then she turned to her dog and said "Bye Charlie, I'll see you this afternoon."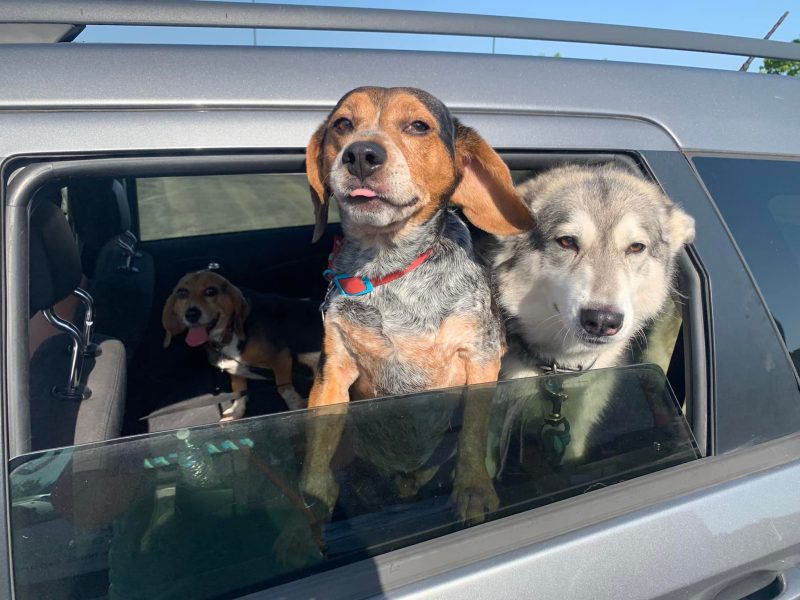 I had to stop and collect myself before I could speak.
An awesome responsibility
That trust, the willingness to let us care for their animals, is not something anyone here takes lightly. Not for a second. In the whirly burly days of moving roughly 200 animals in and out of the building, vaccinating, spaying and neutering, doing dentals, or even saving the life of someone in critical condition, folks here get very focused on the job. But there is never a time when you won't see someone hugging an animal, coaxing the scared ones along with patience and a gentle word, or taking a quiet moment to shake off tears after a tough case.
We know what this means to the pets. And the people who bring them to us.
"Every pet who comes here is cared for with love and kindness," said Dr. Melia Washington, our chief veterinarian. "It's like they're our pets and to see it happen, how staff care for the pets and the people, you know they take the trust people give us very seriously."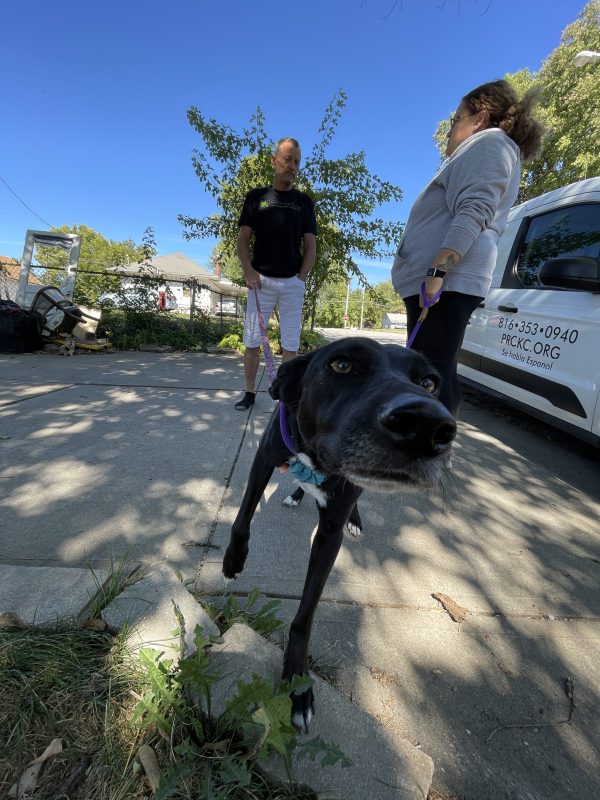 This team doesn't ask for that trust. They earn it. That takes hard work; it takes honest words and good deeds. In my nearly six years here, I've seen plenty of examples of it in action …
I've seen people out in weather extremes from – 5 to 105 saving pets, helping those stuck outdoors or wandering on the streets. I've seen them stalking a stray through the urban center for miles in heat that would give a camel second thoughts. I've been with them crawling through underbrush, diving under porches, skirting traffic on busy highways to save a baby kitten, and watched as they fought with all they had to save pets who didn't seem to have much life left.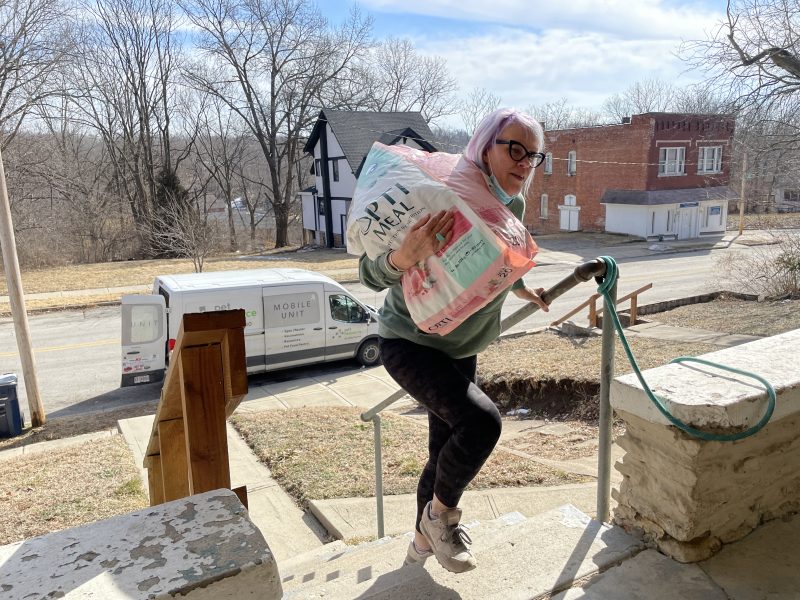 An Inspiration
So when I was in the parking lot that day, as the cars poured in, it occurred to me how powerful that is, how honored I felt to be among people who have earned a reputation in the city for being kind, caring and great under pressure.
It's great to be at a place where people say "yes" to those in need. Especially when it's done with love…no questions asked.
I personally owe a debt of gratitude to them because they have allowed me to walk among them, to write their stories, and share their heroic efforts.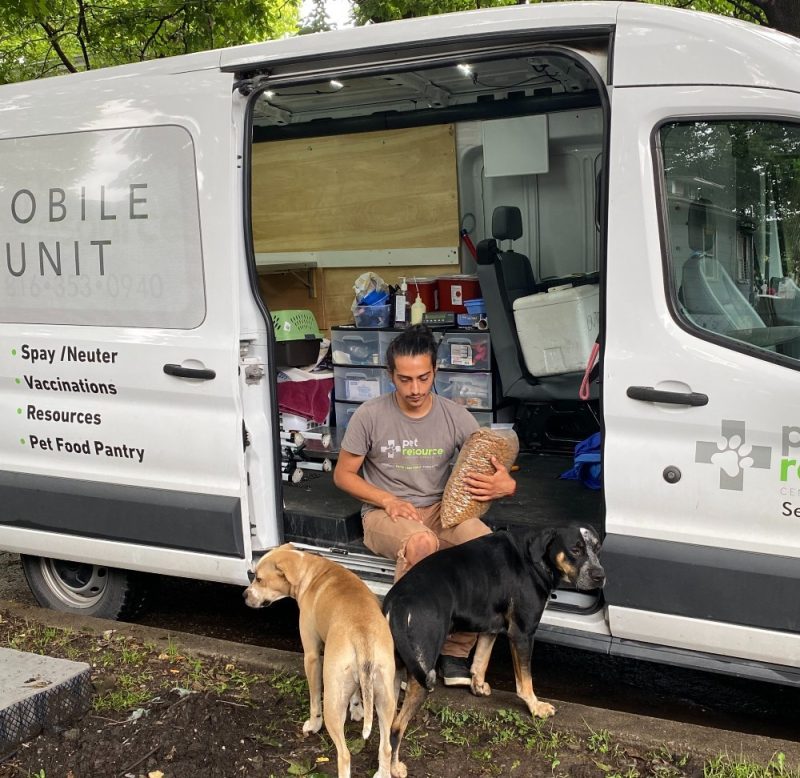 And, too, I owe our clients. They have opened their hearts to me, invited me into their homes, told me the hard parts of life and how pets – and the people at PRCKC – helped them. Some, in fact, have told me with tears streaming down their faces that they couldn't stay in this world if not for their dog or cat. They credit us – US – for making that possible.
No matter what the situation, the people I've been working alongside these last few years answer the call. Sometimes the burden they have to carry is heavy. Sometimes it comes with some risk to their comfort … or safety. But it always comes with the same answer: Yes, we're here to help.
They are warriors and they stay in the fight day in and day out. That's why I'll be inspired by them for the rest of my days.