When COVID-19 hit and we had to shut down and stop doing services, we were heartbroken. We did close to 11,000 spay/neuter surgeries in 2019. To suddenly have to come to a complete halt meant that we couldn't be a part of that shelter intervention safety net that we as a community so desperately need.
Every day, folks reached out, needing help. And when it came to vaccinations and resources, we absolutely could. We held pet food pick up days for whoever needed it. No need to be a member of the pet food pantry; everybody was struggling. We developed a mobile vaccination schedule, targeting zip codes where we would normally have our off-site clinics so that those who were most vulnerable could get their pets taken care of affordably, even if they didn't have transportation.
And still, every day, the question was nonstop, via phone calls, emails, social media: when will you be doing surgeries again? We kept a waiting list, a list that currently sits at around 2,700 people, all needing to get their pet fixed. We needed to figure this out.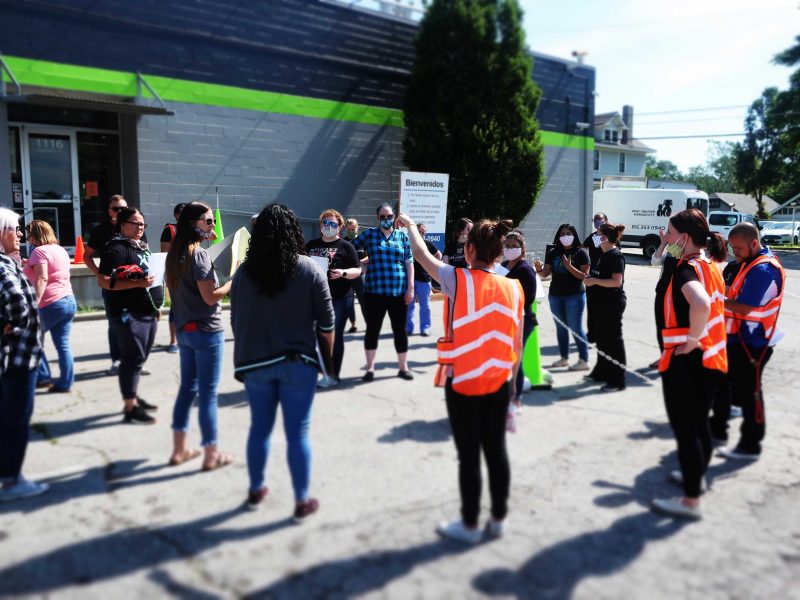 THE PLAN
We had no intention of bringing folks into the clinic, for safety's sake.
We did 65 or so surgeries a day, so we were coming into contact with large groups in two short bursts of time, drop-off and pick-up. The trick was to figure out how to handle that many people showing up at once and getting their pets checked in with minimal contact. That many pets and people, and all the constant sterilization would overwhelm our resources.
But another thing was that after COVID-19 hit, we had time to reimagine the space we were in. If there were going to be no clients in the building. What could we do? As we ramped up vaccinations, we added a new call center up front that would handle those calls directly, and adjusted the way we staffed that area. It made us more efficient. Eventually we were doing more vaccinations a day on average than we did before the pandemic.
So it stood to reason that we could change other things, too. We also now had a template for how a drive-up system could work because of our vaccination program, so why not try to adjust what we were doing to see how viable a drive-up, drop-off scenario would be for us?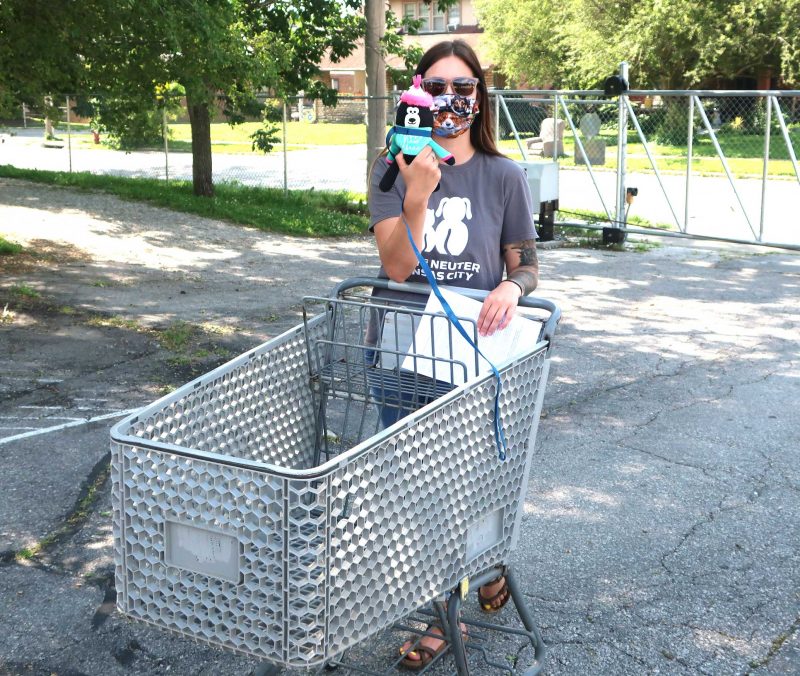 TESTING, TESTING
The biggest motivating factor was in getting things set up well and set up quickly?
"The biggest reason was simply the need of our clients." That's our Director of Community Engagement, Kristin Roth. But in addition to that, once a date was set, the race was on.
"We knew our day," she said, made it all very real for us.
After the countless meetings among leadership, not to mention phone calls, texts and emails, we had a system to try. We would scoot our four drive-up lanes for vaccinations over and make room for three more. We would create new forms we could email to clients to streamline the check-in process because they could get it all done ahead of time. We would implement a similar phone setup to the one we were using for vaccinations, but we would utilize a different door so that we could run the pets in and directly to the surgery area, where we could weigh them and check them in.
Would it work?
We did a few run-throughs of what it would look like. At first it was a little chaotic. This was all new, after all, so suddenly having to learn new processes that we were still developing was a bit of a difficult thing for some of us. Plus the fact that we weren't using real pets, we were using stuffed animals that were being held by members of our team. It makes the reality a little hard to visualize, but after a while it started to make more sense.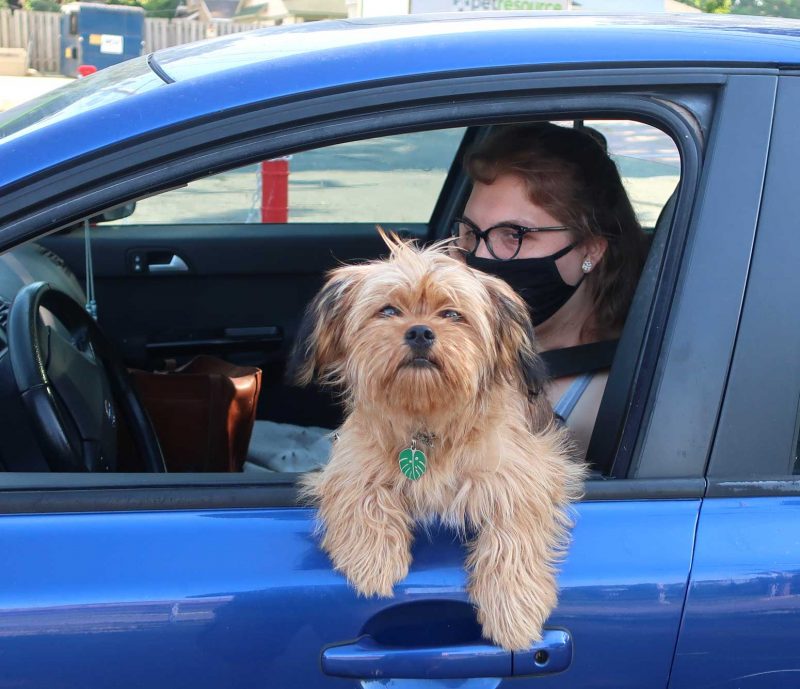 AND WE'RE BACK
And so the day came.
We started with 10 pets. This was vital. Pushing ahead full steam would be too much, clearly, and we wanted to be able to work out any kinks in the system that would inevitably show up when we were dealing with real clients and real pets.
Was it perfect? No, of course not. Nothing ever is, but it went well. It went smoothly, even. Staggering the drop-off times meant that we had the time and space to assess what we were doing rather than being overwhelmed by everything at once.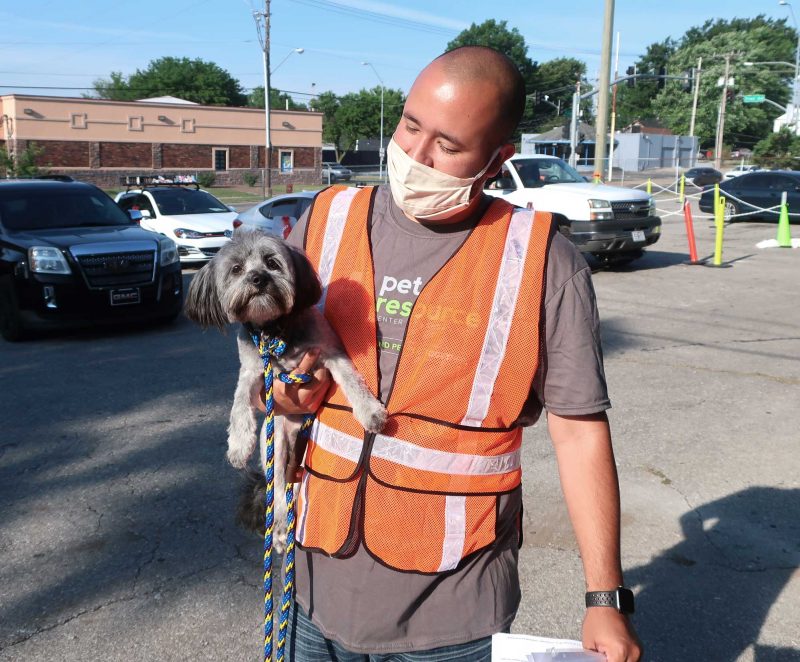 Creating new volunteer positions to help with check in and directing clients in the parking lot allowed staff to focus on customer service and the comfort of the pets that were coming into our care. Creating extra spots for clients on the side of the lot in case there were problems with paperwork or questions about whether or not the pet had eaten too recently allowed the lines to keep moving while we worked with the client in question.
We had the highest number of volunteer sign-ups since COVID-19 hit on the day we restarted surgery. People were excited. We were excited. And it worked.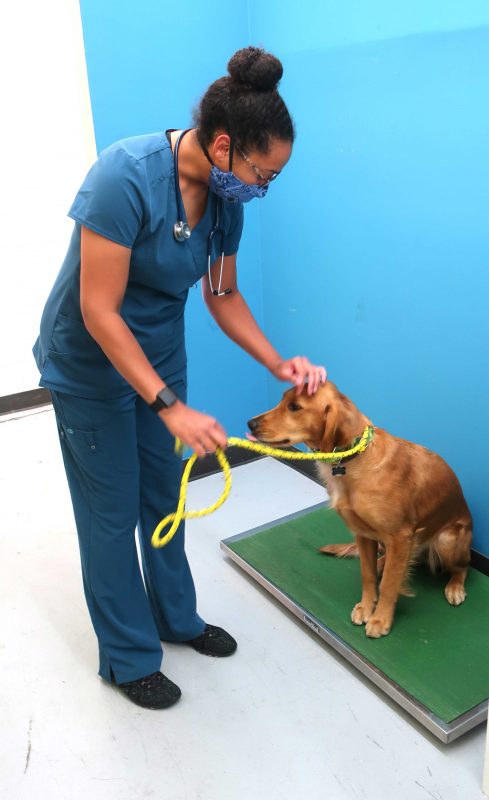 So we're here. And we're making it happen again. Now we just have a huge list of folks to work through. They're our priority, for sure; they've been waiting for us. But if you need surgery for your pet, you can fill out this online form so someone can reach out to you.
The best part of all of this? The sounds (and smells) of a bunch of furry family members waiting in the surgery rooms. We missed taking care of your pets, and knowing that we're helping them live a longer, healthier, happier life with you.