Just down the road from PRCKC HQ is a small community where lives are being put back together piece by piece.
It's called the Veteran's Community Project. Most people know it locally from the small houses that are being built at 89th and Troost. It's called the Village. And it does have a village feel about it. Walk through on any day and you'll see a buzz of volunteers and veterans out working on the property, building more houses, chatting with each other, or just enjoying the relative calm of the narrow streets.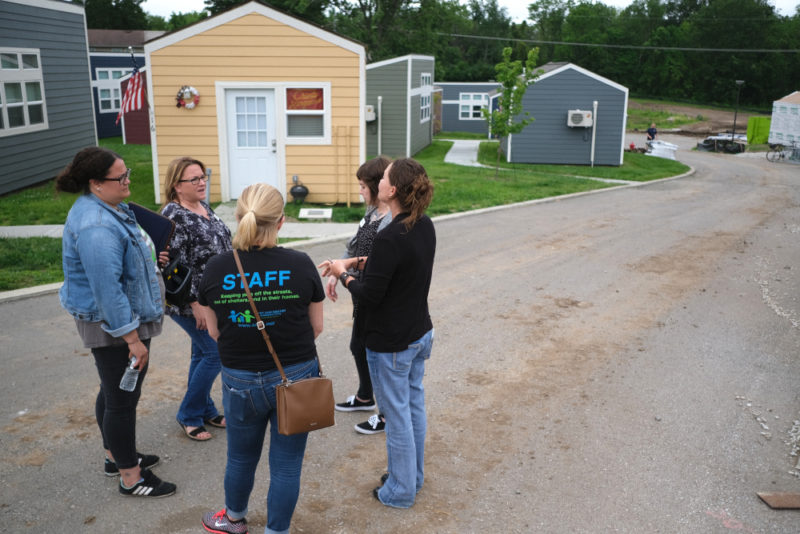 Maybe what some people don't know is that the Project also works with walk-in clients who need the kind of support the organization provides. That means anything. As they say on their website: "…to serve as a one-stop-shop for every type of veteran facing every type of problem. Regardless of time in service, discharge status, or any other traditional qualifier, CVP staff is ready to assist. All services are free of charge – whether you're homeless or a real estate mogul. All that we care about is whether you've ever donned a uniform."
It's no surprise that a lot of the people who live in the VIllage have pets, as do many of the homeless veterans who come by for services.
Of course, it stands to reason. People of all kinds and in all types of circumstances love animals and loads of research show how good they are for people. But when you're alone, or dealing with difficulties in life, a pet can make all the difference between putting one foot in front of the other … or just stopping completely.
A Baby Boy Becomes Family
One of the residents at the Village, Stephen, called us not so long ago. He'd been fortunate enough to move into one of the homes with his dog, Baby Boy, after being homeless and alone.
"I've had dogs all my life," he explained. "I was all alone, my children were gone, and [he] became my family."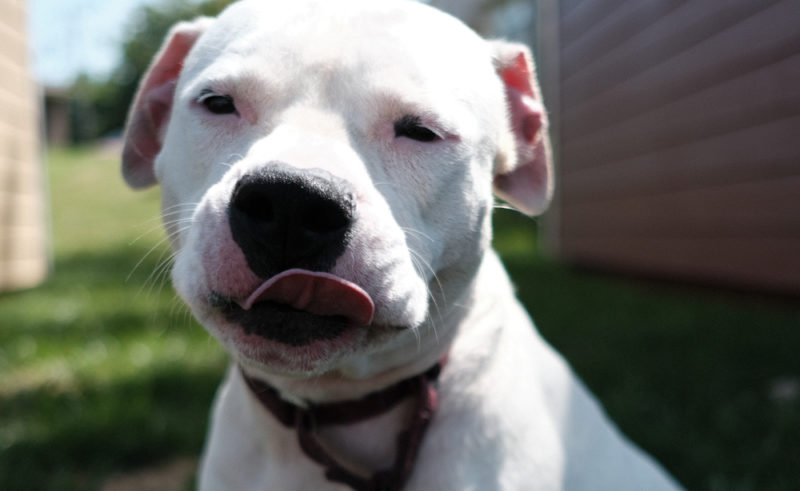 It's not uncommon for us to work with people who have nobody else. They can be homeless, certainly, but a great many of them are not. And they rely on their pets to keep them from being completely isolated. Some even admit that, without their animals, they'd have no reason to keep living.
Although Stephen didn't say anything about not wanting to live, he did say that having a dog made life better since he was alone. When Baby Boy continued having ear problems after another treatment didn't clear the issue up, he contacted us. As Stephen said, it's not always easy for people to provide everything their pets need.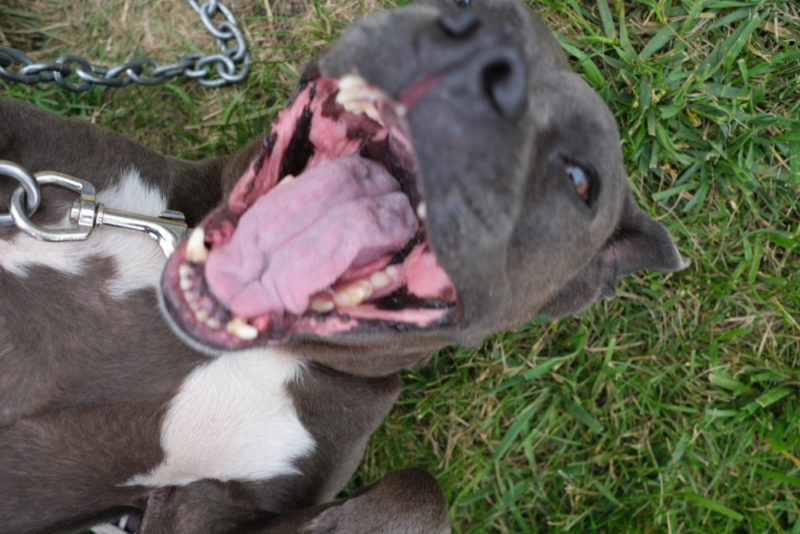 It's Why We're Here
Although we spay or neuter north of 10,000 animals each year, we're also a resource center for thousands of pets and their owners, too, helping them bridge the gap when finances fall short.
"We know it happens but if someone loves their pets, then they shouldn't be forced to not have them just because they've hit a rough patch," says Michelle Dormady, PRCKC founder and CEO. "We hear people say 'if someone can't afford a pet they shouldn't have it.' We disagree. It's a matter of resources and exactly why we're here and why we're helping the Veteran's Community Project. It's good for people to have pets but also, this makes more viable homes for animals, which helps cut down on pets going into shelters or living on the streets."
As Stephen concluded: "An animal comes in and becomes that secondary family. It so great to have that relationship, the help on a daily basis. I was all alone, my children were gone, and [he] became my family. Though he has some issues, I was able to reach out to Spay and Neuter Kansas City, and now I have another family."