It was 2002 when Michelle saw a chance to make a change.
She had been at one of our local shelters (now closed) and had watched far too many animals – animals that were otherwise adoptable – be euthanized because there wasn't space for them.
"I kept telling anyone who would listen that we couldn't euthanize our way out of this problem and that the only way we could stop it was through a coordinated, high-volume spay and neuter program," she recalls. "Nobody thought it would make a difference. They weren't willing to try."
At that point, Kansas City was euthanizing an estimated 25,000 animals a year. "Shelters at that time were taking in all these animals and they were just going out through the back door," Michelle says. "It was awful and it had to stop."
Rallying an army of kindness
Michelle vowed to do whatever it took to get it started. She worked the phones, talked to veterinarians and clinics to get them involved, found volunteers to help out, and arranged spay days at Country Kennels near the stadiums. She also worked with the University of Missouri School of Veterinary Medicine to get students, vets, and volunteers.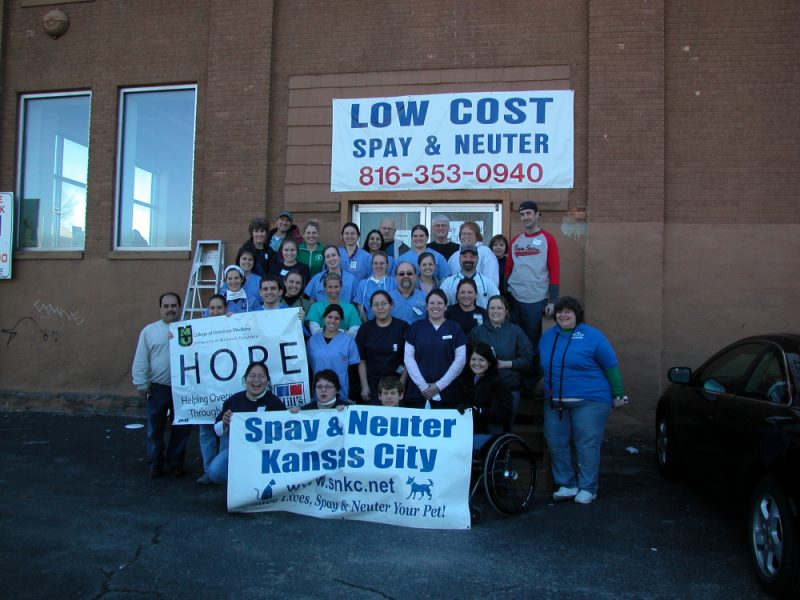 That first year, nearly 1,200 surgeries were completed. It was a big step but at times it felt like a drop in the bucket.
"The problem seemed so big,"Michelle says. "I wondered if it was even possible to make a dent in the seriousness of pet homelessness. I was discouraged at times but I knew we couldn't quit."
As the surgery numbers slowly went up and the organization – then known as Spay and Neuter Kansas City (SNKC) – found its place in the animal welfare ecosystem, people from some of Kansas City's most economically-challenged communities began showing up seeking help of other kinds.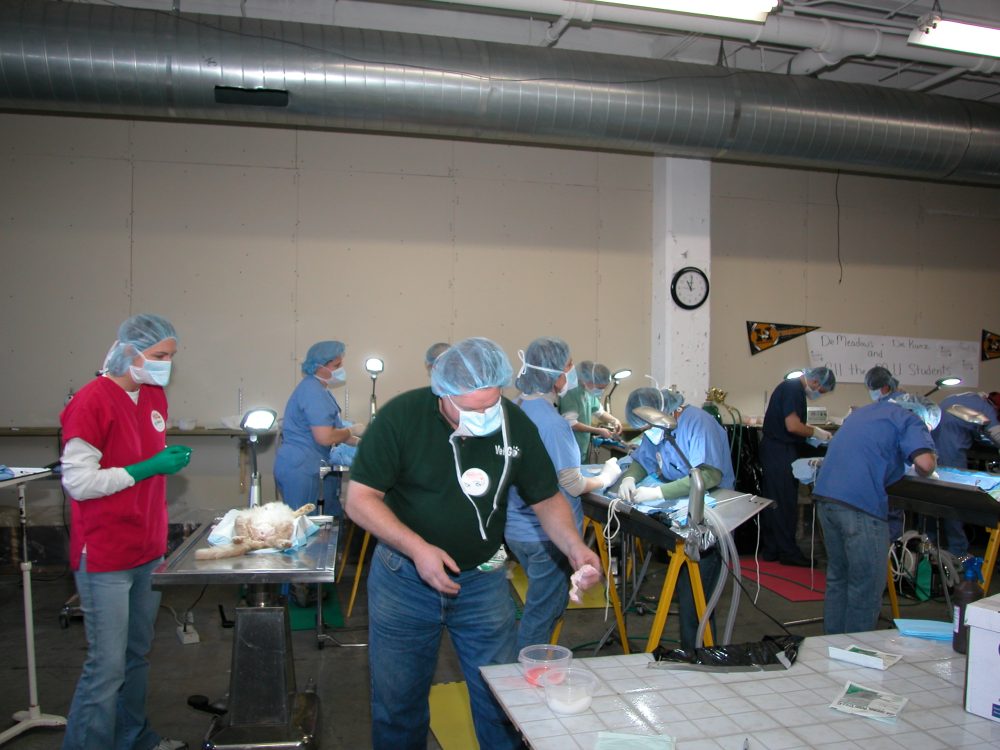 The idea that people might still face hardships with pets that had been spayed or neutered was an issue, Michelle said. "If we've worked with them to get those animals surgery, you know, put the resources out there to keep them from making more dogs or cats, but then they end up relinquishing them because they come up against financial problems, well, that's not really helping the problem all the way through."
Next up: shelter intervention
What became clear was that reducing numbers was critical but it wasn't the only thing.
In 2005 SNKC started an outreach program to facilitate education and support at the street level. It was important to be in the neighborhoods, see the animals who didn't have everything they needed, and work with those families to provide education and support. It was also important just for facetime; we wanted people to know that there was no judgment, only help. They also needed to know there were options when times got tough.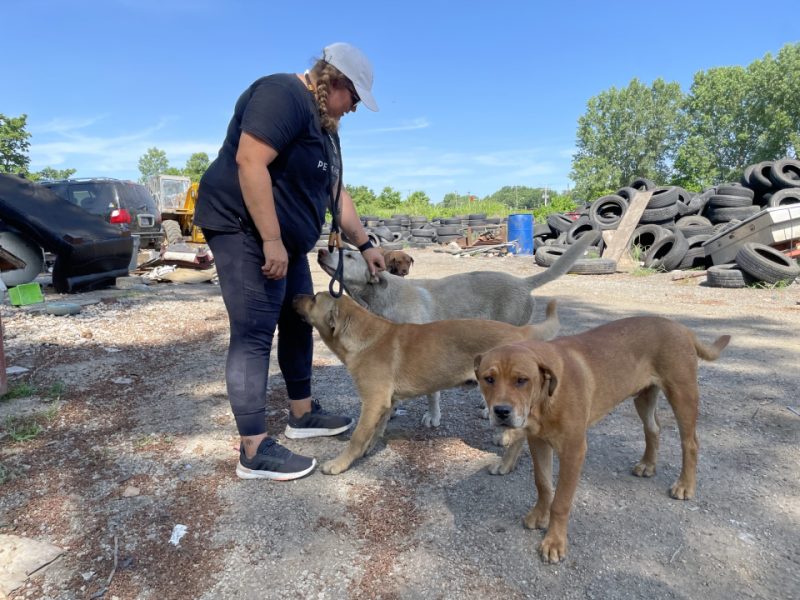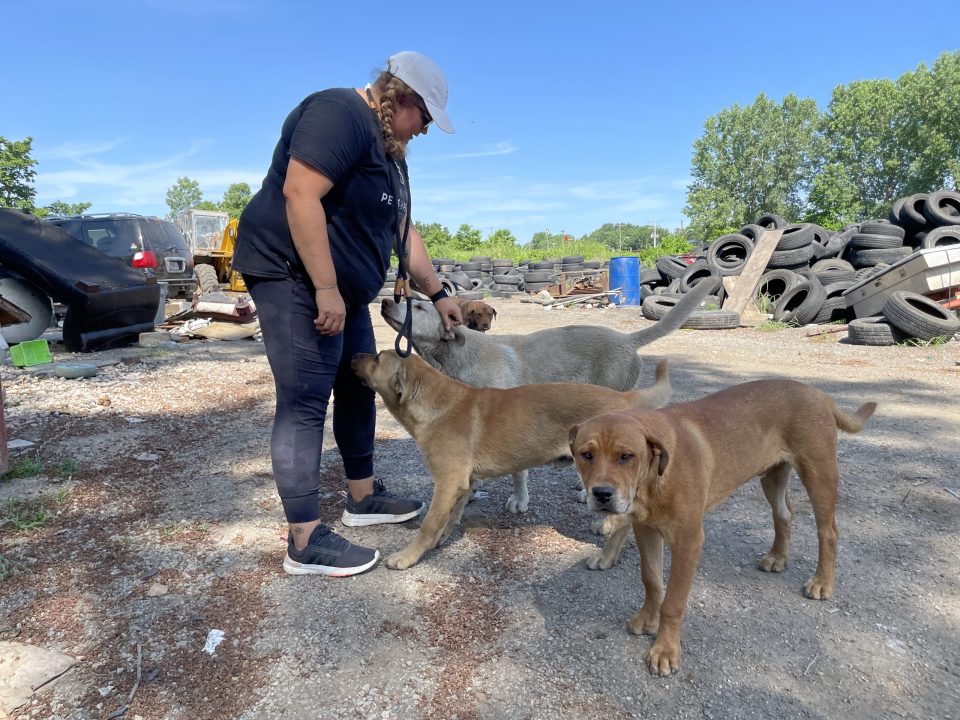 "We saw what tough economic times did to people," Michelle says. "If they had to make hard choices, that almost always impacted their pets. When it comes down to feeding the kids or feeding the dog, that's a heartbreaking decision to make."
The team knew one approach was to intervene and keep more pets in their homes. If it was education, help training a puppy, or a small bag of food every month … that preserved those family relationships, protected the pets, and kept more of them from going into the shelter.
In 2008, after seeing other ways pet owners in the metro needed help, SNKC started a wellness center, which provided affordable or subsidized vaccines in an effort to prevent disease and ensure the long term health and vitality of the dogs and cats in the city.
Finding a home …
In 2009, Kansas City, Missouri, leased SNKC an old ambulance maintenance building for $1 a year. Though it needed work, it was centrally located and filled with promise.
"We had to raise the money to get it outfitted the right way," Michelle says. "But by that time people really saw and understood the value of what we were doing so it didn't take long and we were on our way."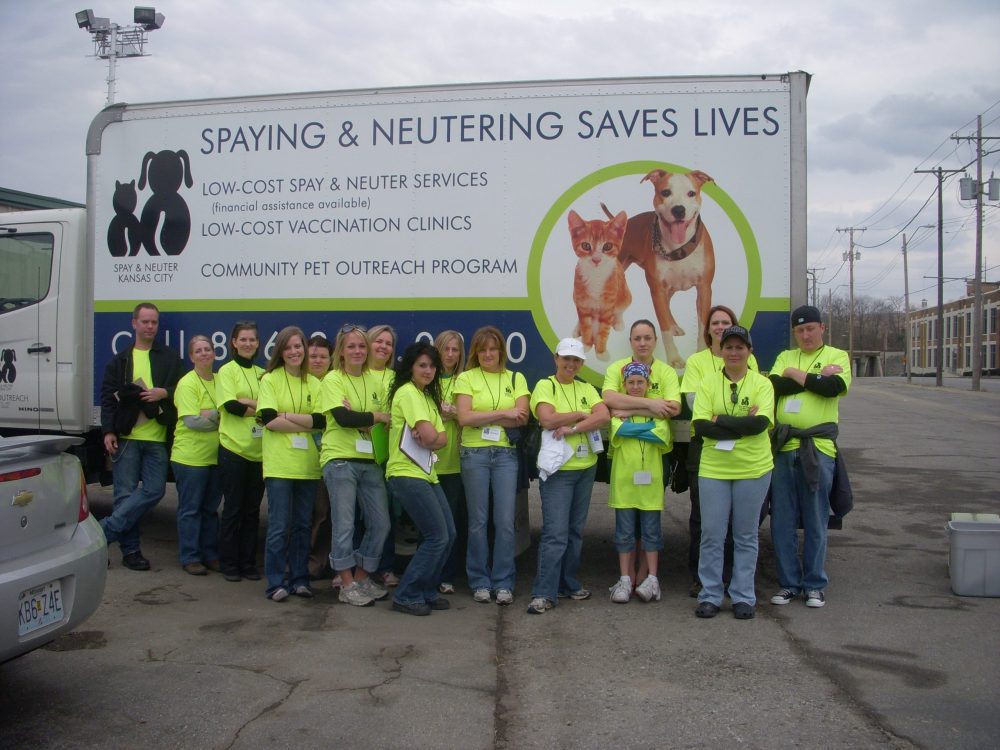 … and growing
Now here we are, 20 years later. In the intervening years, the awareness of our mission and the need for our services followed an upward trajectory. Rather dramatically. In 2015 we helped around 16,000 pets. By 2019, it was north of 25,000. And last year, in 2021, it was over 35,000. This year it's edging toward 40,000.
With the need growing and more families struggling, we've also launched urgent care and dental departments.
"Whatever it is," Michelle says, "we just want to help people care for their pets. That's why we add services and tailor our efforts to accommodate support for an increasing number of dogs and cats each year. When I'm on the clinic side and see all that we have going on, what I think about is where all those pets would go if we weren't here. What would happen to them?"

The impact of it all
Now that we've got two decades under our belts, that 1,200 number really does seem like a drop in the bucket. That's six weeks of surgeries now. More importantly, the impact of spaying or neutering nearly 200,000 pets in 20 years shows on our streets and in our shelters. KC went "no-kill" in 2015. There also has been an across the board reduction in shelter intake (recent uptakes not withstanding), and calls to animal control for neglect and cruelty have dropped by half.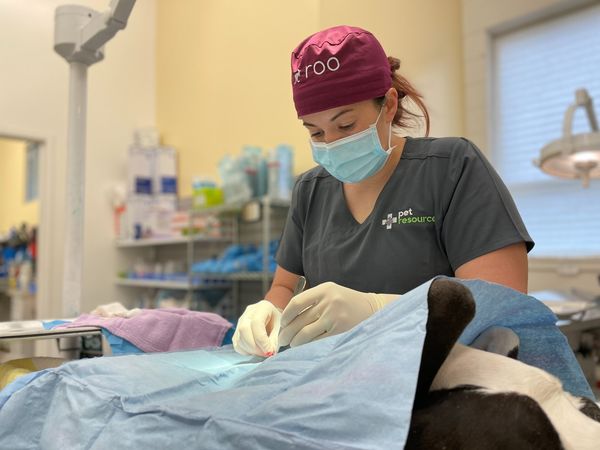 "All of that really points to the incredible reduction in animal overpopulation," concluded Michelle. "And with a pet food pantry and other resources available to families, that just helps keep pets where they belong, which is with the families who love them."
Although it is gratifying to know we've helped a lot of pets over the years, this work isn't done. In reality, it never can be. But what we know in our hearts is that we've got a lot of good people on our side and we'll keep going no matter what.
Because, like Michelle said just today: "what if we weren't here?"